Dolly Parton turns heads in sparkling red dress, and all eyes are on her seductive cleavage
Singing sensation, Dolly Parton, got all eyes on her as she rocked a short red dress to the 61st Grammys Awards at Staples Center, looking undeniably gorgeous.
Beauty never ages! That's one saying that is confirmed by Dolly Parton's ageless beauty. It's amazing how, at 73, the American songstress hasn't only managed to retain her nightingale's voice; she is still gorgeous too.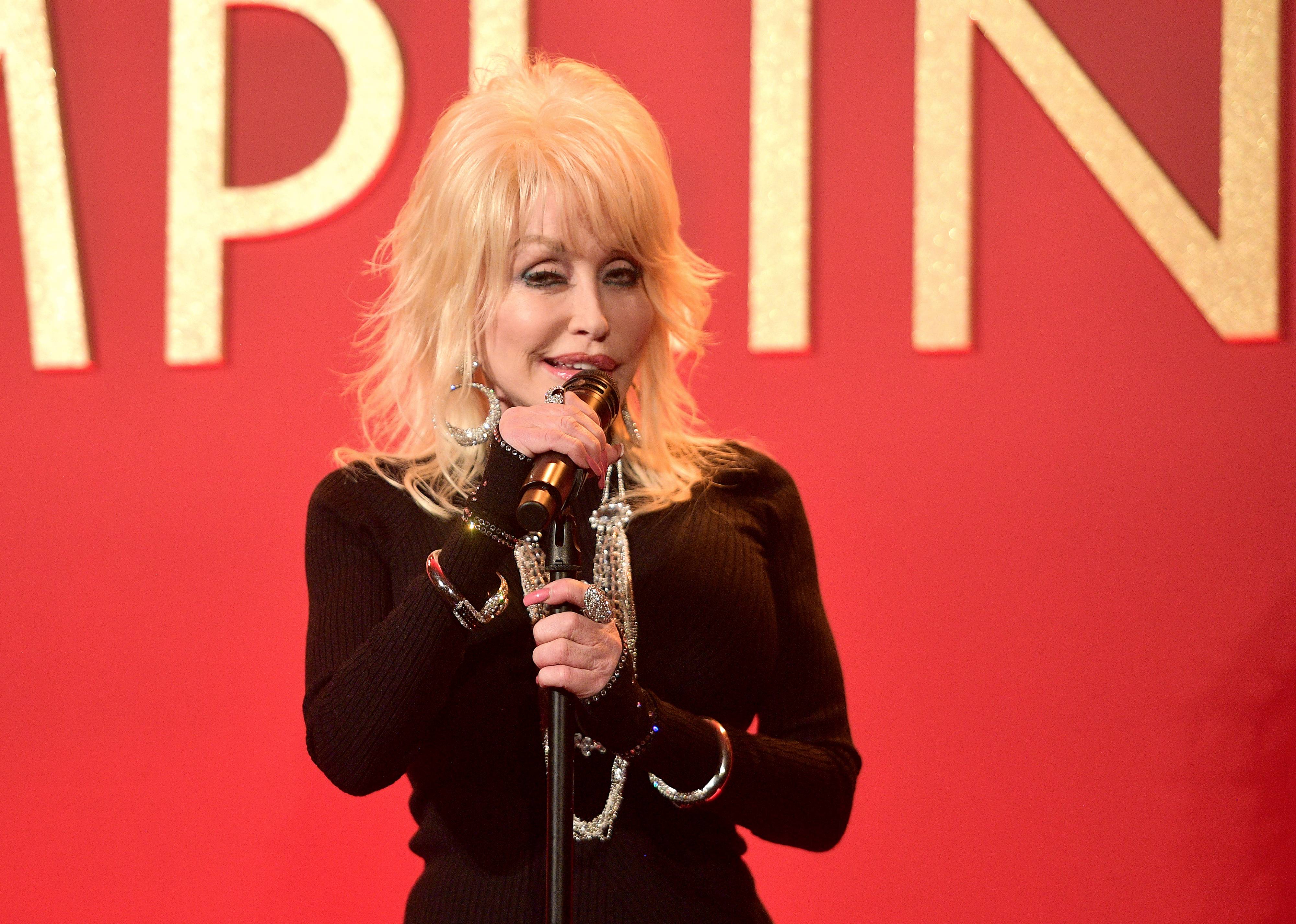 One doesn't need a pair of glasses to see the gracious aura around her; it's just too obvious. Her red carpet appearances never fail to stand out; kudos to her styling team and, of course, her elegant stance.
The 2019 Grammys was no different as she showed up in a plunging hot red dress with a ruffled hem and a plunging neckline that perfectly accentuated her cleavage. The outline of the dress has to be the jewel trims and silvery metallic patterns all around it.
Red carpet, red dress, red shoes! 😉 #GRAMMYs pic.twitter.com/1UsgPUyCya

— Dolly Parton (@DollyParton) February 11, 2019
With a makeup which can't be deemed less than amazing and her hair packed, in a ruffle to the front, she couldn't have done it better. She completed the look with some hot red heels and a matching cage bra.
But of course, she had to look as stunning to accept the "Person of the Year" award with which she was honored. It was quite an evening for the iconic singer as she took pictures with fellow Hollywood stars such as Linda Perry and Sara Gilbert.
The highlight of her time at the award event was when her goddaughter, Miley Cyrus, performed "Islands in the Streams" in her honor.
I will always LOVE YOU @dollyparton Your beauty is beyond compare! pic.twitter.com/SVrQK1eGfE

— Miley Ray Cyrus (@MileyCyrus) February 11, 2019
Parton frankly holds one of the best moments at this event, and it isn't even about her never-ending jokes. She sure came with more than her stunning looks. There is the motivating part where the songstress told Ryan Seacrest that she has to work to achieve her new dreams:
"I get up every day with new dreams, and I know I've got work to do".
Going further, she said;
"I've dreamed myself into a corner, so I've gotta be responsible for all of that."
What a fabulous evening that was! And seeing all the sweet things being said about the performance and about "Red Shoes" might have this lady turning a rosy-red! 😊 #GRAMMYs pic.twitter.com/zClSLCJat1

— Dolly Parton (@DollyParton) February 12, 2019
As the event ended, the woman-legend proved that she still got a lot to offer, in lessons. Elevating her recent song, "Red Shoes," to a gospel number has to be the best way to demonstrate her evergreen talent. And the soul that rendered her classic Jolene with a believable and soulful heartache? That soul sure lives on!