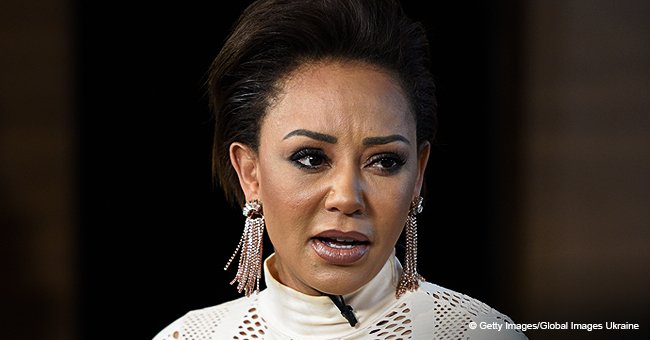 Mel B gets booed after she criticizes airplane crash survivor contestant on 'AGT: The Champions'
After Simon Cowell urged the audience to do so, Mel B was booed after she criticized a performance by a plane crash survivor on last Monday's episode of "America's Got Talent: The Championships."
MEL B'S HARSH CRITICISM
While Simon was particularly impressed with the performance of 29-year-old Kechi Okwuchi, Mel B was not. Kechi is Simon's Golden Buzzer pick, and he performed the song Opportunity from the 2014 film "Annie."
Simon and Howie Mandel, 63, both showered Okwuchi with praises for his own rendition of the song, even calling her a "star" and telling her "I love you."
Meanwhile, 43-year-old Mel B told Kechi that while she was one of America's favorite acts, the "song lost you a little bit." This comment of hers was met with booing from the studio audience, as well as a look of disbelief from Cowell.
Still disappointed by what Mel said, Simon told the audience that they were not booing loud enough, which had the studio audience erupting in boos.
The Nigerian-American singer was one of the only two survivors of the Sosoliso Airlines Flight 1145 crash that happened in December 2005 in Nigeria. The tragic plane crash killed 108 people.
When Terry Crews asked Kechi how she felt about Mel's critique, she responded with grace, and everyone lauded her even more.
"I always appreciate honesty. That's the best way to grow as an artist. So, thank you."
WORTHY OF THE GOLDEN BUZZER
This season's twist on "America's Got Talent" is that it featured hundreds of "Got Talent" winners from all over the world. Of course, they had to limit these winners until only 12 competed for the championship. However, after such a stunning rendition of Callum Scott's "You are the Reason," Kechi was given a shortcut to the championships after Simon pressed his Golden Buzzer for her.
Okwuchi burst out in tears after Simon pressed his Golden Buzzer for her, saying that he didn't like the performance, he loved it.
Since then, Simon has been rooting for her to win the championship, and it wouldn't be a surprise if she actually did it. After all, she has the talent, bravery, and confidence to do just that.
Please fill in your e-mail so we can share with you our top stories!