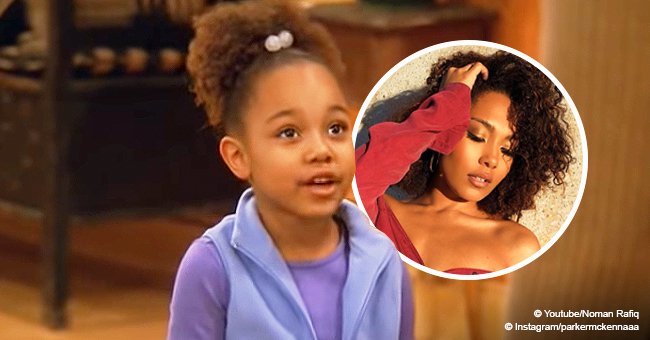 Remember Kady from 'My Wife & Kids'? She's All Grown up & Opened up about Her 'Slim Thick' Body

Little Kady Kyle from the show "My Wife and Kids" is all grown up now, and is famous for being an Instagram influencer. She now uses her platform to advocate self-love and embracing one's body shape.
While Parker McKenna's Instagram now boasts of selfies and sexy underwear shots, there's definitely more to it than what meets the eye. The social media star first shot to fame as the little girl in "My Wife and Kids," which ran from 2001 to 2004.
Her fame on Instagram
She starred in the hit TV show with Damon Wayans and Tisha Campbell-Martin. Although Parker has also starred in other programs like "iCarly" on Nickelodeon and movies like "Fever" and "Lucky Girl," she ultimately found fame through the social media app, Instagram, where she has a staggering 1.5 million followers.
Aside from her celebrity status, she's also a budding entrepreneur, who is the owner and designer of a swimwear brand called "Honey Dip Swimwear." She also has her own YouTube channel, which also has several subscribers.
Her thoughts on her body
In early 2019, the child actress sat down with BET to discuss being "slim thick," something she noticed was only happening to her and not everyone else her age.
Because she was curvier than usual, she wasn't able to land as many roles as she used to because her body was mature for her age, and she looked nothing like other girls her age which made her stand out. About her experience, she shared:
"When I hit puberty and things started changing around 12, 13, I realized I'm not about to be a twig anymore. I'm not going to just have a kid body anymore. And even going out for my auditions back then used to be hard because I didn't look my age. My body was just a little bit different than everybody I was competing with."
Parker added:
"So that's really when it hit me. I realized, 'Ok, I'm probably going to be a little bit curvier.' And back then I was like, 'I don't like it.' It bothered me, mainly because it affected my work and auditioning and stuff like that. I stood out more so than I needed to."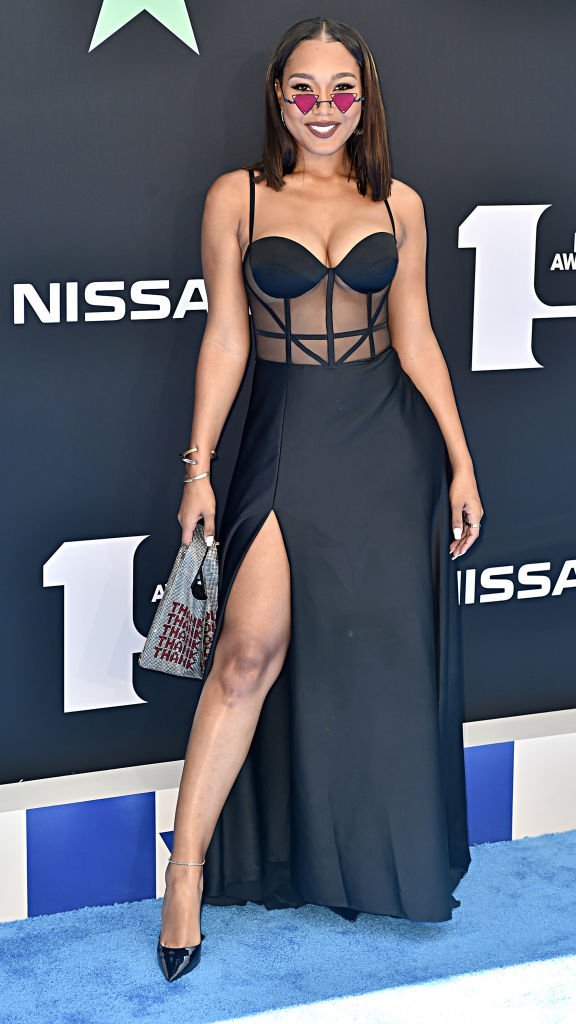 Parker McKenna Posey on June 23, 2019 in Los Angeles, California | Source: Getty Images
She accepts her body now
Now, being thick does not bother her, and she's learned to embrace her body type for what it is. With the help of a trainer, she began working on the areas she wanted to tone up to look and feel her best.
Her hard work has definitely paid off, now that she uses her body to her advantage, selling out swimwear collections and advertising for fitness and lifestyle brands.
According to Parker, it's the confidence she has built for herself that is enabling her to get on Instagram and motivate other people to live a healthy lifestyle like her.
It is embracing her 24-year-old body and having the self-love and confidence that she needs to really be herself in a world where there seems to be a "norm" for how girls must look.
For McKenna, there is no norm, and everyone should be free to express themselves and enjoy life no matter how they look.
Please fill in your e-mail so we can share with you our top stories!