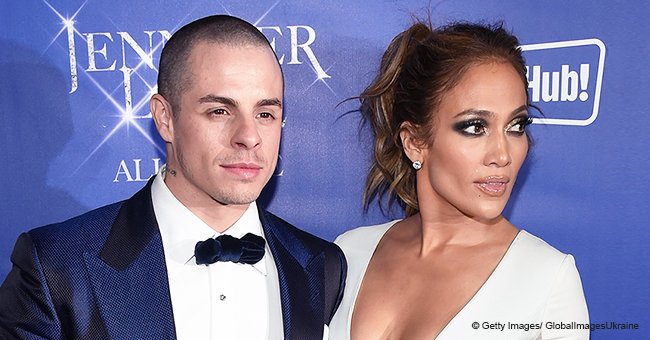 Ex-boyfriend of Jennifer Lopez, Casper Smart, reveals for the first time why he broke up with her
At the end of 2011, it was reported that Jennifer Lopez was going out with one of her dancers, Casper Smart, 18 years younger than her.
Although the couple tried to keep their relationship as inconspicuous as possible, it was inevitable that it became public as they shared publications on social media.
However, after some time together, they decided to end the romance and go their separate ways. More than three years later, the dancer talked about their relationship in an interview with Univision.
Casper, who is part of the judges from Dancing With the Stars, revealed to Maity Interiano how his relationship with the singer began. The couple met when they were recording the music video of Dance Again, a year later they began to approach.
"I was single, she was single. It started as flirting, then it became more than flirting, there was a connection, neither of us thought it would be more than a fun moment, and suddenly, we were spending time together, enjoying ourselves and the other's company, there was chemistry. "
In an interview with Despierta America (Univision), Casper revealed that things between them didn't work because of the age gap. "I was very young and selfish. I thought I was ready for a relationship with a woman with children and everything," he said.
The fact that he was almost 20 years younger than her was an important factor, even he acknowledged that he had an attitude of "ignorant and stupid" most of the time they were together. The dancer did not rule out having reached the altar with the singer if things had been different.
"I consider marriage with all the girls I know, I'm romantic." After having finished their romance more than three years ago, Casper acknowledged that he still has a friendly and respectful relationship with Jennifer.
Currently, JLo is in a relationship with Alex Rodriguez. Two years of courtship have already passed since the reports in March of 2017 about the new relationship emerged.
Fans from all over the world have been captivated by every movement of this powerful couple. This month because of their dating anniversary, Jennifer Lopez gave Alex a few words on Instagram. However, the former baseball player of the Yankees of New York had an even more beautiful gesture.
Please fill in your e-mail so we can share with you our top stories!