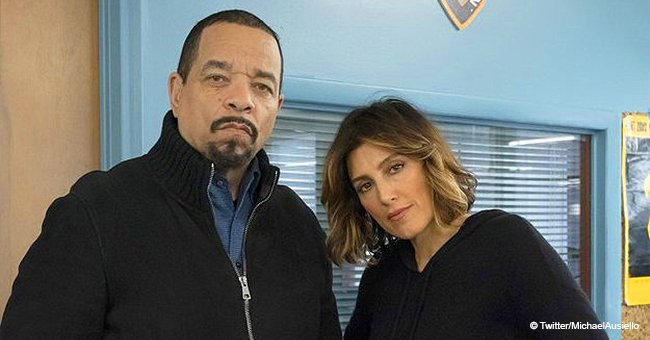 'Law & Order: SVU' fans stunned by an unexpected twist during latest episode

This week's episode of Law & Order: Special Victims Unit left fans stunned. The episode altered the way viewers saw one character when the team discovered he was the man behind a "pop-up" brothel operation.
In the episode titled "Brothel," the SVU team investigated the death of a prostitute. They discovered she was trying to escape a "pop-up" brothel.
The team identifies the victim as Tori from her record in the system. She was a drug addict who tried to go through a rehab program but after she relapsed, officials lost track of her.
The team found very little evidence at the brothel. However, they did find a shoe which they were able to match it to the last man Tori had been with.
The man was arrested. Detective Odafin Tutola (Ice-T) brought in Sgt. Phoebe Baker (played by guest star, Jennifer Esposito) to help track down the man who was running the operation.
During the investigation, Judge Kofax (John Rothman), pretends to help the detectives by signing many warrants. However, he was actually a mole informing the man running the brothel.
By the time the squad arrived at locations they had warrants for, the brothel would be gone. The team did not suspect him at first as the judge presided over the William Lewis case in Season 15 and has been involved in two other episodes earlier this season.
The squad initially suspected that Baker was the one leaking the information. They were stunned when it turned out to be the judge.
Kofax revealed he double-crossed the team because his daughter died recently. He claimed that he had thought he was helping the women.
Rollins (Kelli Giddish) and Benson (Mariska Hargitay) interviewed a woman they found at one of the pop-up brothel locations. She helped them by confirming Baker was not the "female cop" who warned the brothel owners about the police investigations.
The woman went on to reveal that Tori was pushed off a building to her death. Later, Carisi and Ice-T followed Ramirez, one of the cops in Baker's squad.
Ramirez met a mystery man who turned out to be none other than Kofax. The discovery left fans stunned from the shocking and unexpected plot twist.
Even Benson was blown away by the discovery. However, she let Fin and Carisi follow through with their suspicions and Judge Barth (Jenna Stern) helped take him down.
In the end, Kofax opted for a plea deal. He was sentenced to spend 25 years in prison.
Please fill in your e-mail so we can share with you our top stories!