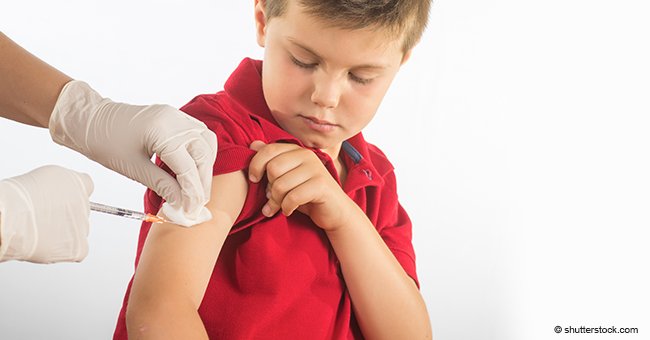 Anti-vaxx mother furious after son gets vaccinated at school against her will
A Reddit user opened up about a surprising conversation she had with her mother after getting vaccinated at school.
The user, named Twipzi, explained in a Reddit post, which has now been removed, that she was scolded by her mom when she told her that she had to get vaccines at school out of fear of suspension.
Her mother also told her that getting those vaccines was "wrong and awful" because she believed they bring problems and diseases of all sorts.

Source: Reddit/Twipzi
The Reddit user, Twipzi, who is 14-year-old Beth in real life, grew up believing those things to be true. The high school freshman was taught that vaccines brought negative side effects and she thought it to be true.
She also wasn't allowed to get vaccines in grade 7, which also led to her suspension in grade 7 as well as grade 8.

Source: Reddit/Twipzi
However, now as an older, educated adult, Twipzi can see how her mother's anti-vaxx beliefs are "messed up."
"She [said] that it was wrong and awful that they did that because she said that the vaccines I got cause problems and diseases, which I obviously believed for a long time as I was raised to believe that, but now being older I can see how messed up that is," Twipzi wrote on Reddit.

Source: Reddit/Twipzi
Her mother further threatened to sue her school for making regulations that would force her to get vaccines.
Twipzi was also scolded for getting vaccines without first telling her mother. She then explained to her mother that the vaccines were important for her health, but she wouldn't listen.

Source: Reddit/Twipzi
Instead, her mother took away her phone and told her that she wasn't allowed to make that decision for her.
"Am I the [expletive] for caring about my education, health and the health of others?" she asked through her Reddit post.

Source: Reddit/Twipzi
Meanwhile, Twipzi told Bored Panda that her relationship with her mother is "pretty distant." She elaborated that they don't talk with each other too often, so much so that it almost seems like they live in two different houses.
She described her mother to be a person who doesn't easily back down on her decision, which is why it was difficult to convince her about the vaccines.
Previously, an 18-year-old boy also opened up about getting vaccinated despite being brought up believing that these medications have negative side effects.
Please fill in your e-mail so we can share with you our top stories!