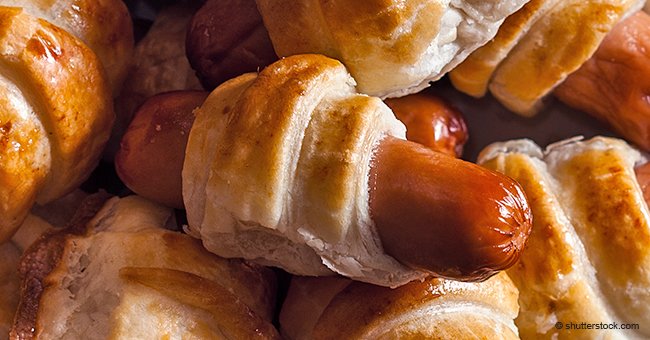 Man who asked fiancée to wait till marriage for sex surprised wife with a micropenis on honeymoon

Nowadays, most couples maintain relationships and know each other intimately before actually saying "I do" and committing.
But some still adhere to the tradition of not having sex before marriage and saving the special moment for their big day.
Despite not being religious, a couple decided to wait because the man claimed to be "a little old-fashioned." She respected him until their wedding night when she began to join the dots.
She thinks that the whole excuse of being "classic and old-fashioned" was invented to prevent her from discovering his micropenis before getting married.
The couple went out for 6 months before they got engaged and they got married six months later. She did not discover his micropenis until the wedding night, when they were already on their honeymoon, so her shock was considerable.
She felt that he had lied to her and cheated her, so she decided to share the story on the Reddit website thinking there might be someone to give her advice.
But everything became complicated when her husband found the publication that went viral. She is now terrified about his secret being exposed because he threatens to divorce her and sue.
1 out of every 889 men suffer from microfalosomy, that is, they have a micropenis. The male parts have a normal structure but it is below 7 centimeters in erection. The cause can be congenital or acquired by traumatic loss of the penis.
The frustration that occurs in males due to the small size of their penis can lead to psychological problems and lead to situations like this couple, in which she feels cheated and defrauded.
It is important to know that there is no cure for having a micropenis. In some cases, hormones may be administered, although the treatment is not promised to be effective. In all cases, it is recommended to go to a psychologist to carry out therapy.
This reminds us of James Stern, from Portsmouth, Rhode Island, who impersonated wedding officiant and married a couple in a fake ceremony before stealing from them.
On September 15, the unlicensed minister married a Massachusetts couple - Ashley Veilleux and David Mellen - at the Red Jacket Inn in South on Cape Cod.
Veilleux told the security of her hotel and the Newport police that her purse, along with $200 in cash, disappeared from the wedding room.
Please fill in your e-mail so we can share with you our top stories!