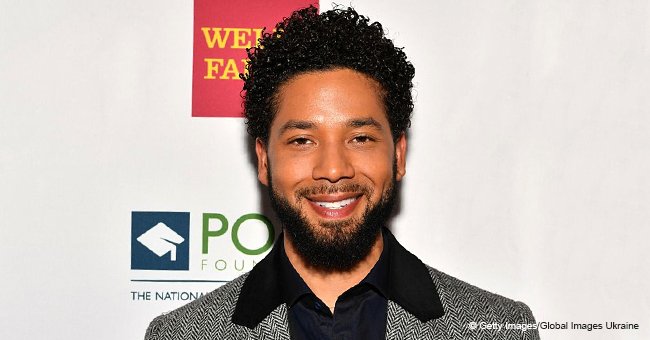 Jussie Smollett May Have Been Telling the Truth about $3,500 Check after New Evidence Emerges

Jussie Smollett reveals evidence proving he did not pay Abel and Ola Osundairo to attack him but to train him to get in fit shape for his upcoming music video.
Jussie is determined to prove his innocence after people have started to believe that he staged his own attack. After details of his alleged check payment of $3500 to the Nigerian brothers emerged online, he made sure to clear the air and present his own side to the story to try and clear his name.
According to documents obtained by TMZ, Smollett wrote a check to Abel Osundairo amounting to $3500 on January 23, 2019, just six days before the attack. The memo read "5 Week Nutrition/Work out program Don't Go."
"Don't Go" is a song for which the actor was supposed to shoot a music video, which features him shirtless. This meant added gym work for him, and that was what he hired the brothers for. At that point, Jussie weighed 192 pounds and needed to lose 20 for the shoot.
Beginning January 20 until January 28, Abel, whom Jussie calls "Bon", and the actor himself were conversing about the details of their fitness program.
A text on January 20 revealed his supposed menu for that day, which included chicken thighs, tuna, eggs, and peanut butter. He then follows up another one on January 25 which shows the breakdown of the meal plan's macronutrients and its projected fat loss.
According to sources from Jessie's camp, the breakdown of the $3500 was $600 a week for the workout plan for five weeks and another $100 a week for the nutrition plan for five weeks.
At first, Ola and Abel also revealed to the court that the amount they were being paid was for training. However, the Chicago Police Department insists on shifting the angle of the investigation on the attack, which has "angered and devastated" the actor.
Until today, Smollett vehemently denies orchestrating his own attack and is determined to prove that he had nothing to do with it.
After the brothers explained their case to the court, they revoked their first statement and revealed that Jussie indeed hired them to attack him. They claim that after the attack was done, he promised them another $500. Aside from the cash payment, they allegedly rehearsed the attack days prior, and it was the actor who purchased the rope they used during the assault.
Until today, the Chicago PD is busy trying to get to the bottom of this investigation, hoping to close the case and persecute the real suspect for the crime as soon as possible. For now, looking at every angle of the case thoroughly is what they plan to do in the next couple of days.
Please fill in your e-mail so we can share with you our top stories!