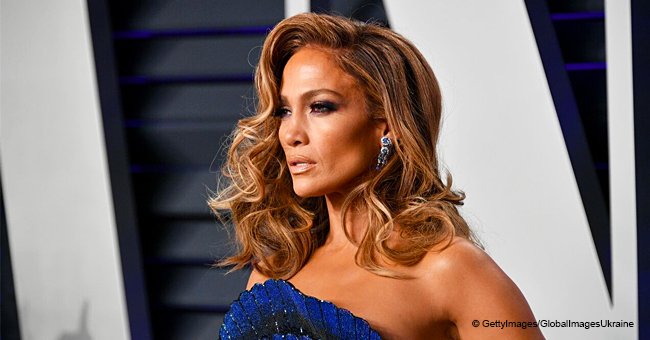 Jennifer Lopez Flaunts Her 'Coconut' Twins Charming Singing Talents in a Sweet Birthday Tribute

Jennifer Lopez took to her Instagram page to show that singing is a talent that runs in the family as her twins celebrate their birthday.
Emme and Max turned 11 on February 23, and the mother of two couldn't help but flaunt her Twins' charming singing talent in her Instagram eulogy to them. She shared a video of the duo singing.
Emme who is undoubtedly a carbon copy of her mum sang 'How far I'll go' by Moana in the video, and in the tribute, Jlo wrote,
"Happy birthday my perfect marshmallow coconut princess Momma is so proud of you!! #foreverlove #emmemaribel #11 2/22 12:21 #twoismyluckynumber #twins"
Alex, on the other hand, sang "The Faith Song" by "The Amazing World of Gumball." Jlo captioned the video,
"Happy Birthday my lil beautiful coconut brilliant boy. Mommy is so proud of you!!! #foreverlove #maximiliandavid #11 2/22 12:22 #twoismyluckynumber #twins"
The videos also featured Alex Rodriguez's 14-year-old, Natasha with various pictures of the family during their fun times. It was evident that Jlo is an excellent mother. Earlier on she shared a photo of her and the twins sleeping in her arms with the message,
"About last night... Perfect way to start the year... Love that they still wanna fall asleep in Mama's arms," adding the 'love' emoji to her caption.
Alex Rodriguez in one of his interviews with ET in 2017, said about Jennifer being a mother;
"My girls adore Jennifer. She's a great role model, and they want to do exactly what Jennifer does. They want to sing, they want to dance, they want to produce, they want to direct. A lot of people don't know she's also a great athlete and great business person, and for me, I'm the luckiest father in the world to be able to expose my beautiful daughters to someone as brilliant as Jennifer."
JLo replied him a few months later in another interview she had with ET,
"I'm glad that he sees me that way, that I would be a good role model to his girls. You know, I'm just trying to be a good mom to mine and the best I can be for all four of them," she said.
There is undoubtedly love and a buzzing amount of talent in the Lopez family.
Please fill in your e-mail so we can share with you our top stories!