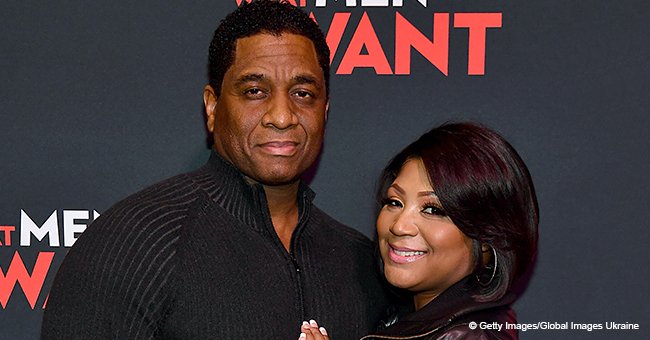 Trina Braxton May Have Hinted at Marriage to New Man after Posting Photo of 'Soon to Be Step Son'

Trina Braxton took another shot at love last year, announcing her relationship with a man named Vaughn Scales through an intimate Instagram photo. Now, it seems they are entering a more serious relationship after Braxton referred to her boyfriend's son as her "future son-in-law."
Since then, the two have shared the ups and downs of their relationships, and all the adventures they've gone through in between. While the couple loves doing things alone, they also take time to spend with the rest of their families, including hitting up the University of Missouri to support Scales' son Brendan who is part of the school's football team.
Posting a photo of one of Brendan's games, Trina greeted him a Happy 21st Birthday. While posting praises and greetings for your significant other's children are normal nowadays, her particular post referred to the football player as her "future son-in-law." This reference of hers had people wondering whether or not Trina and Vaughn were ready to take their relationship to marriage, or if they are already secretly married at that.
In January, Trina proudly showed off her new boyfriend as they posed for a photo while kissing. Her new relationship came after she divorced her husband of 15 years. While she's clearly moved on, many of her fans still remember how fresh her divorce with ex-husband Gabe was, as she was married to him for more than a decade. However, due to their unresolved issues and their differences, they eventually decided to separate.
While she didn't look for love right after she got divorced, it turns out she would unexpectedly fall in love with someone and is seeing a real future with this man and his children. With Trina openly calling Vaughn's children her future in-laws, it wouldn't be surprising for both of them to walk down the aisle in the near future.
Please fill in your e-mail so we can share with you our top stories!