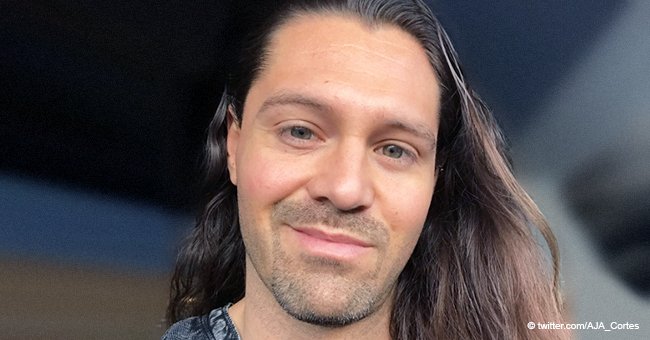 Man Sparks Outrage after Sharing Guide for Women Which Has Tips like 'Listen to Men' and 'Be Thin'
A list with tips about "how to be a beautiful woman," written by a man, is causing outrage on social media.
Alexander J.A Cortes, a personal trainer, motivational speaker, and former ballet dancer is under fire after sharing what many consider an obnoxious, sexist, and misogynistic list that tells women what they must do if they want to attract "masculine men."
According to the 29-year-old's Twitter list, a beautiful woman should follow these requirements: be thin, be able to cook, have long hair, wear makeup, be feminine, be graceful, be sensual, shave (should without saying), be fashionable, wear pink and feminine colors, love men, and listen to men.
He added "stay classy ladies!" to his post, and continued a long thread adding that "only a man can tell a woman how to act."
His tweet went viral instantly, receiving over 9k likes and 2.1k retweets, both from people supporting his statement and from angered women and men calling him names and demanding for him to apologize or delete the "disrespectful" list.
This is not the first time Cortes is under fire for his macho-like views on social media. Most of his tweets are filled with sarcasm directed to women while reinforcing the image of the alpha male in society and how men should rule the world.
Although some people believed he might be trolling or even running a parody account, Cortes continued his thread by undermining women that were refuting his words, saying that his male followers could use his list to "vet woman."
"If you show them this list and they become angry, that lets you know that they are harpies that you never want to breed with and that they would be terrible mothers, stay woke kings," he wrote.
The man continued his display of doucheness by sharing unsolicited selfies, stating that they were a gift to the women on his mentions that were "desperate" for his "validation and attention."
Despite the overwhelmingly negative reaction his tweets are getting, Cortes said on a live stream that the "mob mentality" from social media doesn't work on him. Instead, he's been using the attention to promote his newsletter and platform, and his follower number has increased in the last few days as well.
Cortes is serious about his stance on masculinity and modern feminism being an "irrational mental illness." He recently took part in the 21 Studios convention, which according to their website, "creates positive media for men, destroying the feminist establishment."
Men like Cortes and the rest that form the group believe "our universe is a positive, comprehensive, living body of knowledge that exists because of and for unapologetically masculine men."
In fact, before finally ending his rant on Twitter, Alexander warned men once again that women's adverse reactions to his offensive tweet are warning signs.
"Pay attention to all the women that react adversely to this thread Gentlemen," he tweeted.
"What you'll observe here is the peak of Delusional feminism, women who believe that simply because they exist, they are 'valuable' despite being b**hy & horrifying. More red flags than a Chinese parade."
"You are an incredibly sexist man who is too opinionated over how women should be," one woman responded. "I would imagine you like to control women and I find your arrogance insulting to women. My husband appreciates me for who I am. And not how I look. That's love."
Read more reactions below:
Although Cortes is clearly enjoying the attention, he recently replied to another user that his tweet was "satire," but that people didn't get it. "I thought people would pick on the satire when I said they needed to sign up for AJACs Charm School. Alas, they did not pick up on the satire," he said. And added:
"Oh well People love to have a Villain to hate on."
Please fill in your e-mail so we can share with you our top stories!