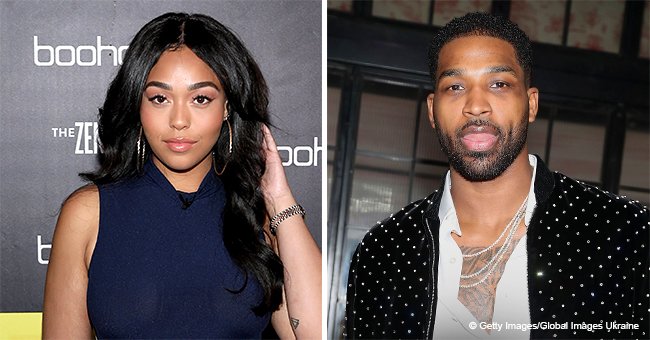 Jordyn Woods to Open Up about Tristan Cheating Scandal on Jada Pinkett-Smith's Show

Jordyn Woods teased her first official interview following the scandal that caused the Kardashian clan to cut ties with her. She's expected to open up on Jada Pinkett Smith's show this weekend.
After she rocked the Kardashian world with a surprise hook-up with Khloe Kardashian's boyfriend, Tristan Thompson, Jordyn Woods will be breaking her silence on Jada Pinkett's show, "Red Table Talk."
Jordyn herself teased about her upcoming sit-down interview. She shared an Instagram Live clip which revealed her walking towards the show's famous red table and taking a seat. Jordyn is silent the whole time and allowed the video to speak for itself.
The 21-year-old model is close to the Smiths which may explain why she chose to open up on their show. Her mother, Elizabeth Woods used to work as a real estate manager for the celebrity family from 2003 to 2007. Jada's son, Jaden was even responsible for introducing Jordyn to Kylie Jenner, her best friend since high school who now feels betrayed.
This will be the first time the embattled friend of the Kardashians will be interviewed officially following her nasty scandal involving Tristan. The unlikely pair reportedly got cozy and made out during a party in Los Angeles.
Since the explosive story broke, Jordyn has been kicked out of Kylie's home and now lives with her mother. Despite her pleas to explain to the family, no one is interested to speak to her. She's also been cut from all the family businesses she's connected to.
Khloe, who has since split from Tristan threw shade at Jordyn in several social media messages. In one of them, she talks about a snake who still remains a snake even if it sheds its skin.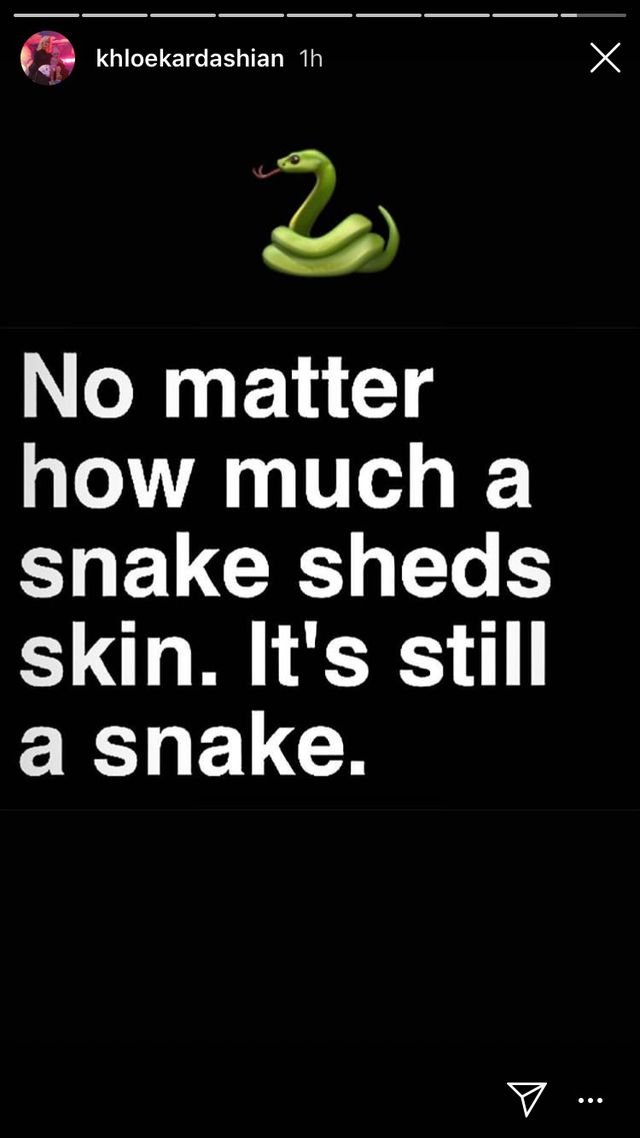 Khloe Kardashian's Instagram story post following news of the cheating scandal. | Source: Instagram / Khloe Kardashian
Her sister Kim Kardashian unfollowed both Jordyn and Tristan on social media and was even quoted telling Jordyn to "find your own man."
Among everyone, Kylie has yet to come into terms with the outright betrayal of her friend. She treated Jordyn as her family and even allowed her to stay with her in her home.
Now that the Kardashians have turned their backs on her, Jordyn's life will never be the same. It will be interesting to find out what she'll be spilling during her first interview which is scheduled this Friday.
Please fill in your e-mail so we can share with you our top stories!