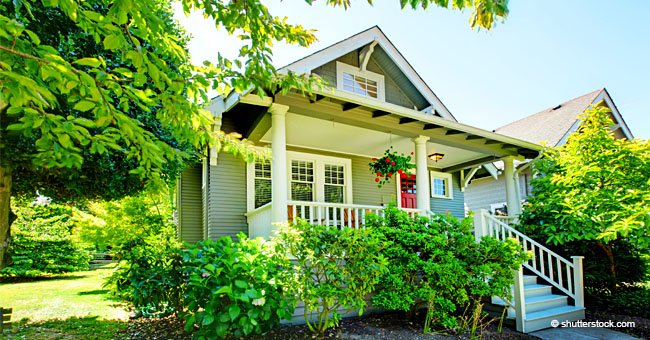 Man Slammed for Buying New House with Wife's Inheritance While She Was Still Grieving
An American man is currently under fire for purchasing a new house without his wife's knowledge. He has now been dubbed an a**hole for doing it with her mother's inheritance!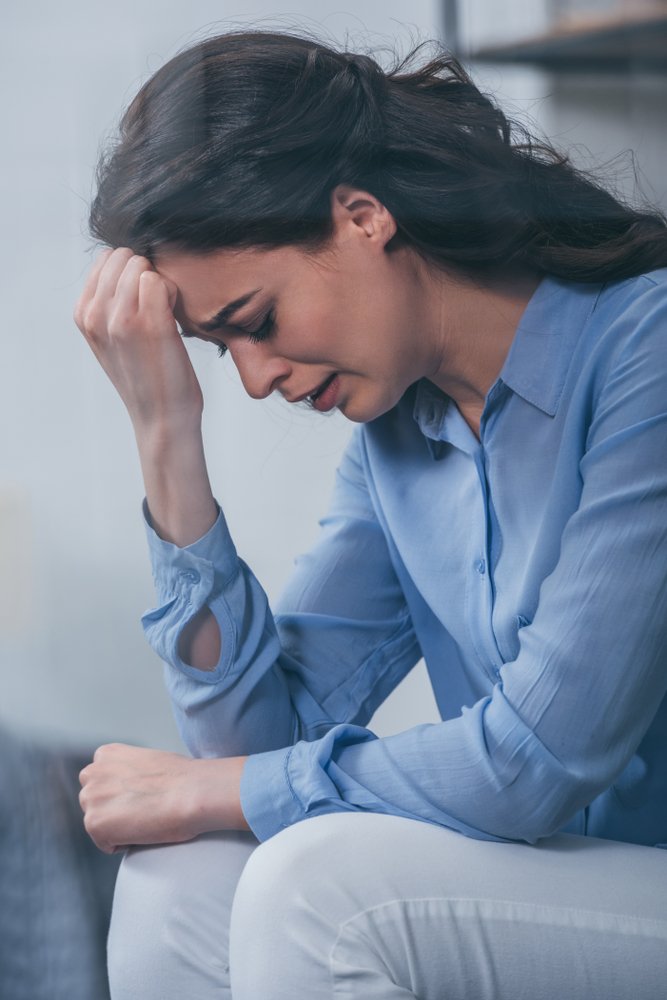 Woman Grieving | Photo: Shutterstock
The woman in question was grieving a terrible loss at the time which made the man's act a rather unkind one. Anonymously, the man in question uploaded the story via Reddit, and it has attracted a lot of replies, many of which have dubbed him "the a**hole!"
The Reddit is titled "AITA (Am I The A**hole)" for secretly spending my wife's inheritance? It tells of his decision to acquire a Colorado property using the legacy his wife got after her mother's demise.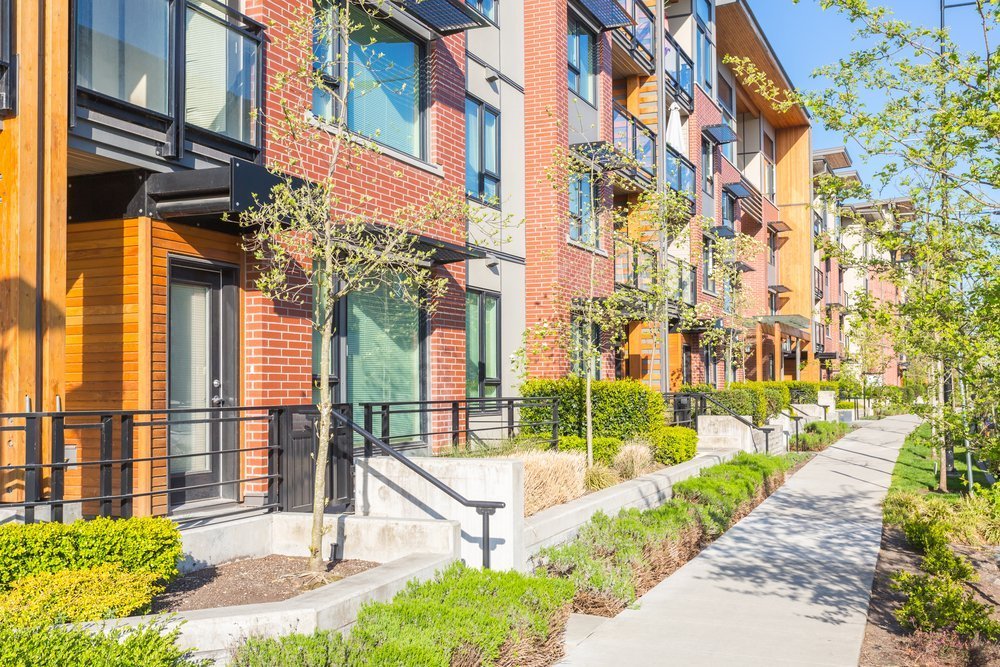 Condos | Photo: Shutterstock
The couple has been married for about two decades and has lived half of that time together in a condo. The man even tells of how the apartment is now of "strong sentimental value" to them because they raised their only child there. He particularly can't think of ever leasing it out to someone else and instead, hopes to keep for future purposes like their kid needing it someday.
It brings a big question to his next revelation which is that on getting all legal authority from his wife to handle matters concerning her mother's will, he chose to buy the family a new house. He then stashed what was left, some 60% of the inheritance, in a joint investment portfolio. In a bid to clear his conscience, the story also includes the reason for his actions.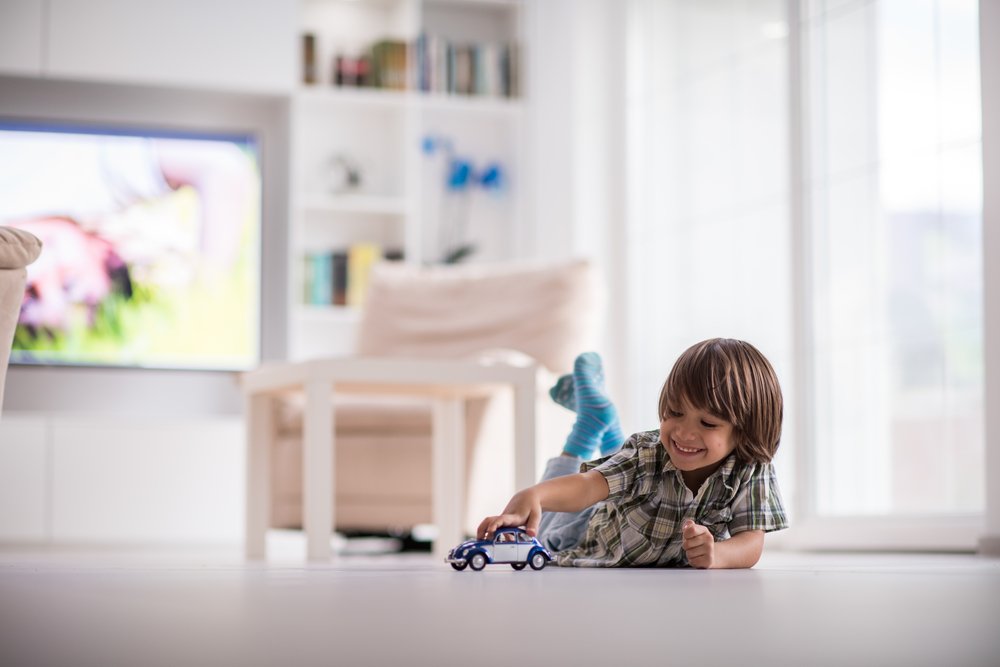 Kid Playing in House | Photo: Shutterstock
According to him, one of his reasons is that their kid is not living with them anymore so he thinks they are at that point where they could be less frugal.
Two, the large inheritance that just seemed to come out of nowhere and lastly, that he has had his "eyes on the market for a while"!
His wife remains oblivious to all of this, another important choice he made because she is a very "conservative" woman. Also, she had told him she wasn't ready to deal with any financial issues at the time. Now, the man couldn't wait till she was done grieving and just jumped the decision even going on to hope for a positive reaction when she does find out about the purchase.
He wrote:
"This will clearly benefit both of our lives, but I have a sinking feeling that I need to tell her and that I am selfish. If she likes it, surprise (… yay!) we will move in. If not, well, I could use it as a rental property or resell it (I believe that it has already appreciated)."
At least he knows he sounds selfish!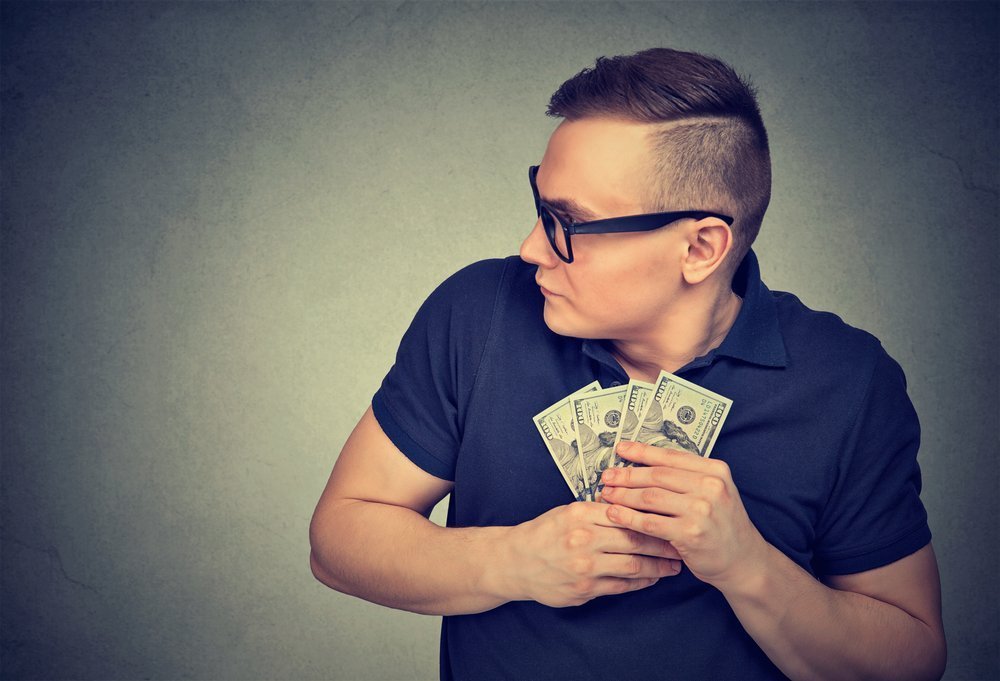 Selfish Man grabbing Money | Photo: Shutterstock
The Reddit has earned a lot of comments, and all have shown dismay at his choices. A user responded by writing:
"YTA. You know damn well that her not wanting to deal with decisions didn't mean "go buy whatever you want with my money."
And another wrote:
"And especially not "add it to a preexisting joint investment account, essentially making half of it yours." This guy is one of the biggest YTAs I've seen."
Most of the comments are a lot like those, and the story reminds us of a somewhat similar one posted on Market Watch. The 2018 story told of how a woman's fiance delayed their wedding only to secretly buy a house then tell her she could pay rent.
Please fill in your e-mail so we can share with you our top stories!