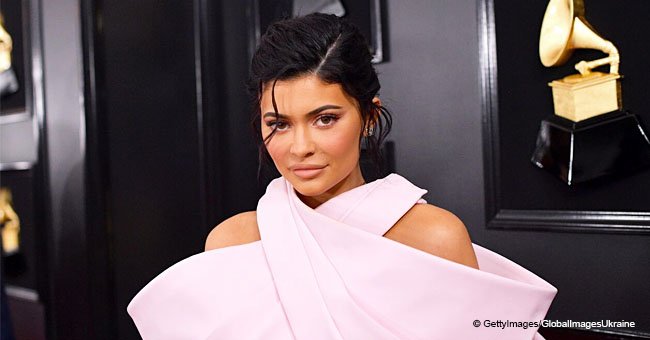 Kylie Jenner Sparks Tons of Angry Comments for Being Crowned Youngest 'Self-Made' Billionaire

Kylie Jenner has recently been appointed as the youngest self-made billionaire in history, but several people quickly jumped on social media to contest that claim.
On Tuesday, March 5, 2019, Forbes took to its official Twitter page to share a photo of Kylie with a message saying that she reached a 10-figure fortune at an even younger age than Facebook creator Mark Zuckerberg.
However, Twitter users, as well as a few famous names such as Youtuber Tyler Oakley and TV star Piers Morgan, contested the fact that Kylie is a self-made billionaire.
CLAIMING ZUCKERBERG'S CROWN
The 21-year-old member of the Kardashian clan has made, so far, $1 billion thanks to Kylie Cosmetics, her incredibly successful make-up line, which was founded in 2015.
Kylie beat Zuckerberg by two years, since the social media mogul only made his first billion by the age of 23. Still, unlike Zuckerberg, who came from nothing and worked his way up, Kylie had the help of her family's name.
This was the argument used by several people, including Morgan, who claimed that the young socialite's make-up line only managed to succeed due to Kim Kardashian's sex tape with Ray J.
A Twitter user named Lindi Ortega argued that the term 'self-made' implies coming from nothing and making it in the world, which was what Zuckerberg did from his college dorm room.
THE INFLUENCE OF THE KARDASHIANS
Ortega continued by saying that Kylie "capitalized on pre-existing fame due to being part of a wealthy socialite famous family," which served as the perfect platform to her success.
Dictionary.com's official Twitter page also tweeted the definition of the term 'self-made,' describing it as "having succeeded in life unaided," a subject addressed by Kylie during an interview with the Paper.
"I had such a huge platform, I had so many followers already and I had so many people watching me. What I'm trying to say is I did have a platform, but none of my money is inherited."
Kylie Jenner, Paper, February 19, 2019
TROUBLE IN PARADISE
But despite her fortune, the 21-year-old is going through a rough phase in her relationship with rapper Travis Scott, who she reportedly accused of cheating on her after finding suspicious messages on his phone.
Not only that, but Kylie has allegedly cut ties with Jordyn Woods, her former best friend, after she got involved with Tristan Thompson, Khloé Kardashian's boyfriend.
Woods had been living at Kylie's home for quite a while and had all of her expenses paid by the star, who even bought her a car. Now, Woods has moved out and is out in the cold.
Please fill in your e-mail so we can share with you our top stories!