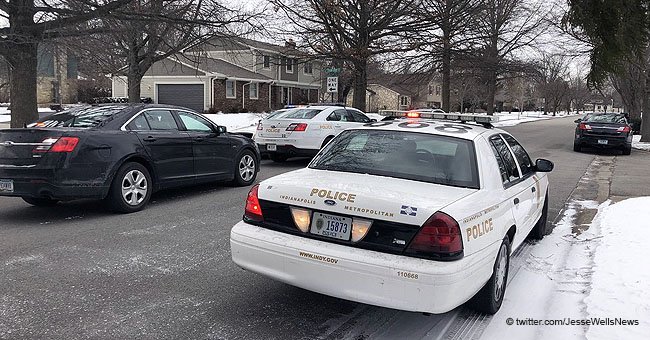 Missing 3-Month-Old Indiana Baby Found Dead in Car, Mother in Hospital

Missing woman and her 3-month-old baby were found in a car over 24-hours after the time they were last seen. The baby was pronounced dead and the mother hospitalized.
Indianapolis police announced on Tuesday, March 5 that 36-year-old Rachel McAfee who went missing with her 3-month-old baby a day earlier had been located in an unfortunate condition.
The officer who released a statement to confirm the finding of the lost persons, Genae Cook, said the pair were found few minutes before 3 p.m, at the 2600 block of Stanford Court.
Residents in the area spotted an unfamiliar vehicle parked near Township Line Road and called the police to carry out a welfare check on the car and its occupants.
Responding medics that rushed to the scene pronounced Emma dead while the child's mother was taken to a local hospital, Eskenazi Health, for treatment. Rachel McAfee is currently being detained by officers for questioning when her health condition improves.
"She's receiving medical treatment and then at some point if appropriate our investigators will be able to talk to her," Deputy Chief Chris Bailey said.
The deceased's father is said to have filed missing person report at 7:30 p.m. on Monday and the police commenced investigation immediately. He informed the police of the unknown whereabouts of his wife and child who were last seen leaving home around 7 a.m. on Monday.
According to his statement, McAfee was supposed to go into a meeting at work after dropping their daughter off at the babysitter. None of which unfortunately happened.
In the early hours of Tuesday, the police requested for the public's help in the quest to locate the missing mother and child after declaring that Rachel "suffers from alcoholism and postpartum depression and is possibly suicidal."
Genae Cook also stated that detectives were making preparations to release a Silver Alert on the mother and daughter at the time McAfee and her child showed up. The reason behind the child's death is yet to be confirmed and is still being investigated by the Marion County coroner's office. It is also yet to be known if McAfee will be charged to court or not.
This devastating occurrence is similar to that of an Iowa woman, 22-year-old Cheyanne Harris who received a sentence on charges of first-degree murder in New Hampton after the lifeless body of her infant son was found in a baby swing.
Please fill in your e-mail so we can share with you our top stories!