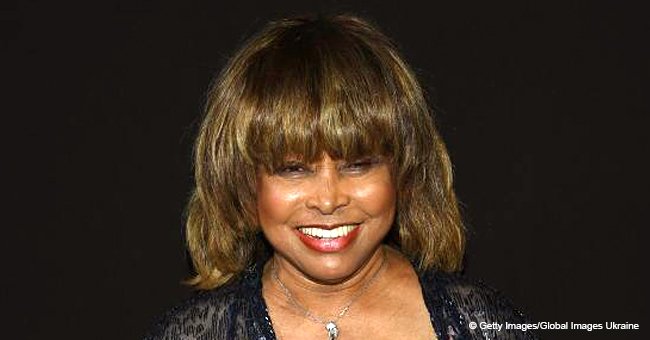 Tina Turner Stuns in Black Suit & Large Faux-Fur Hat after Premiere of Touring Musical 'TINA'
Tina Turner remains to be one of the most iconic singers of all time, known for her contagious energy in shows. At 79-years-old, she is looking youthful as ever, recently stunning a crowd in Hamburg, Germany wearing a gorgeous black suit and large faux fur hat during the premiere of her musical "TINA."
After the premiere of the show, the iconic music artist greeted the audience who came to see it. The musical is based on her life and features Kristina Love as Tina Turner herself.
For the event, she wore a black suit and slim-fit trousers, which she paired with a large faux-fur hat. She proceeded to smile and wave to the audience with the rest of the cast, giving a short speech while standing next to Love.
Beside her, Kristina donned Tina's trademark honey blond hair and sequinned mini dress.
TINA'S ROUGH ROAD TO BEING A LEGEND
Fans have followed Tina's story, which began in Nutbush, Tennessee until she eventually ascended to be the world's "Queen of Rock and Roll." Her new show aims to highlight the story of a woman who braved the limits of her age, gender, and race, hoping to make it big despite criticism.
"TINA," The Tina Turner Musical, uses Turner's own hit songs, which include "What's Love Got to Do With It," "A Fool In Love," "Better Be Good To Me," "River Deep - Mountain High," and "Proud Mary."
Her life was previously turned into the 1993 biopic "What's Love Got To Do With It," starring Angela Bassett as Tina, and Laurence Fishburne as Ike Turner.
The biopic, which also explained her life, featured her relationship with Ike Turner the most, whom she revealed was abusing her in more ways than one. His cruelty almost caused her to commit suicide, something she is now glad she had not done.
Throughout her career, Tina has sold more than 200 million albums and singled around the world, setting a Guinness World Record for the most concert tickets sold by one performer. She has won 12 Grammy awards, which include eight competitive awards, three Grammy Hall of Fame awards, and a Lifetime Achievement Award.
Please fill in your e-mail so we can share with you our top stories!