Sandra Bullock Was Spotted with Her Two Adorable Kids and Boyfriend in Airport
"Bird Box" heroine, Sandra Bullock rocked a simple but stylish outfit as she made her way through the Louis Armstrong International Airport in New Orleans alongside her family of four en route home.
Over the weekend, the 54-year-old actress with her family enjoyed a swell time at the annual Mardi Gras carnival which held at Louisiana.
Bullock looked swanky in a long black jacket which she hauled over a black t-shirt and a pair of jean trousers while the ends of a striped shirt peeped from below.
Wearing zero makeup, the celebrity adorned her face with a pair of dark shades. She completed the outfit with a pair of New Balance sneakers.
Making their way through the airport, the mother of two held on to her 7-year-old daughter, Laila while her boyfriend, Bryan Randall kept an eye on nine-year-old Louis. The "Speed" actress seems to enjoy an enormous amount of bliss in her relationship with her ex-model partner.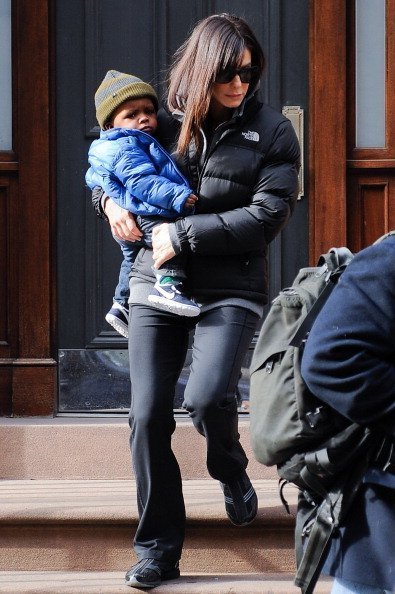 In time past, Bullock experienced a lot of turbulence concerning relationships. She once described the romantic aspect of her life in a 1996 interview with Dennis Hensley as "the worst experience" she had ever had.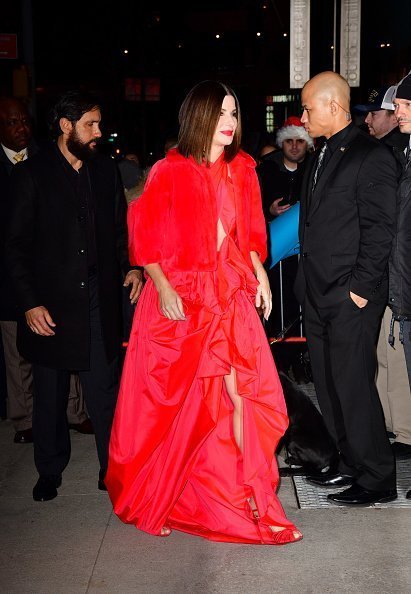 Bullock said " For a year I was by myself trying to date, and I'm telling you dating was the worst experience I ever had. I seem to have attracted everyone whose intentions were not the best."
In 2005, she married her first husband, Jesse Gregory James whom she dated for close to a year. The union was however cut short in 2010 and Sandra had to go through a sad divorce that significantly affected her self-esteem. James cheated through the 5-year duration of their marriage.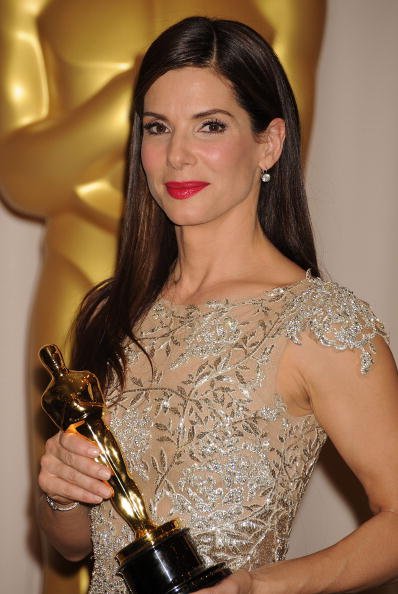 An insider informed E! at the time that "She was embarrassed by what he did and in ways blamed herself at the time." 
As time went on, the award-winning actress decided to channel her energy into her career as well as being a good mother to her kids. Few years after, Sandra Bullock was once again ready for the dating scene. She met Bryan Randall in 2015, and the duo hit it off.
It seems being with the ex-model has helped Bullock heal as she claims he's the man she's been looking for her entire life.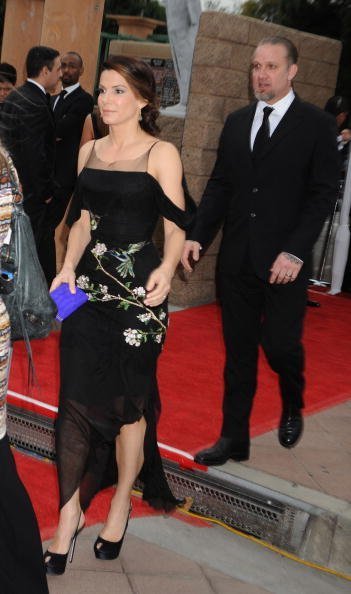 One time, during an interview with INSTYLE MAGAZINE, Sandra lovingly described Randall saying: "He's super kind. For the kids, he's number one, and I'm number two. But I get it because he's more fun and has better treats."