Ethiopian Aircraft Plummets from the Sky and Kills 157 People
An Ethiopian Airlines aircraft recently crashed soon after taking off from Addis Ababa, the country's capital, claiming the lives of 157 people in the process.
The incident took place on Sunday morning, March 10, 2019, at around 8:44 a.m. local time, after authorities lost contact with the Boeing 737 MAX 8, flight 302.
It has been reported that 149 of the victims were passengers, while eight were members of the crew. It has been confirmed that there were no survivors.
We are following reports that Ethiopian Airlines flight #ET302 to Nairobi has crashed after take off from Addis Ababa.

Our coverage in the area is limited. We tracked the flight for about 3 minutes after take off.https://t.co/MtmnQk9sn4 pic.twitter.com/q7sCfmiCOd

— Flightradar24 (@flightradar24) March 10, 2019
OUT OF THE BLUE
The aircraft took off from Bole International Airport at 8:38 a.m. local time and was en route to Nairobi, Kenya, when it plummeted from the skies near Bishoftu.
Ethiopian Airlines was fairly quick to react to the crash, issuing a statement saying that the group CEO expressed his "profound sympathy and condolences to the families and loved ones of passengers and crew."
Just in: Official statement from Ethiopian Airlines.
Confirm rescue operations are underway for flight ET 302 from Addis Ababa-Nairobi.
Lost contact with the plane 6 minutes after it took off.
149 passengers and 8 crew on board, no info on survivors or casualties pic.twitter.com/Yhmh0xhSUu

— Samira Sawlani (@samirasawlani) March 10, 2019
REMEMBERING THOSE WHO PASSED
Prime Minister Abiy Ahmed also paid tribute to those who lost their lives in the terrible tragedy, having taken to Twitter to send the victims' families words of comfort.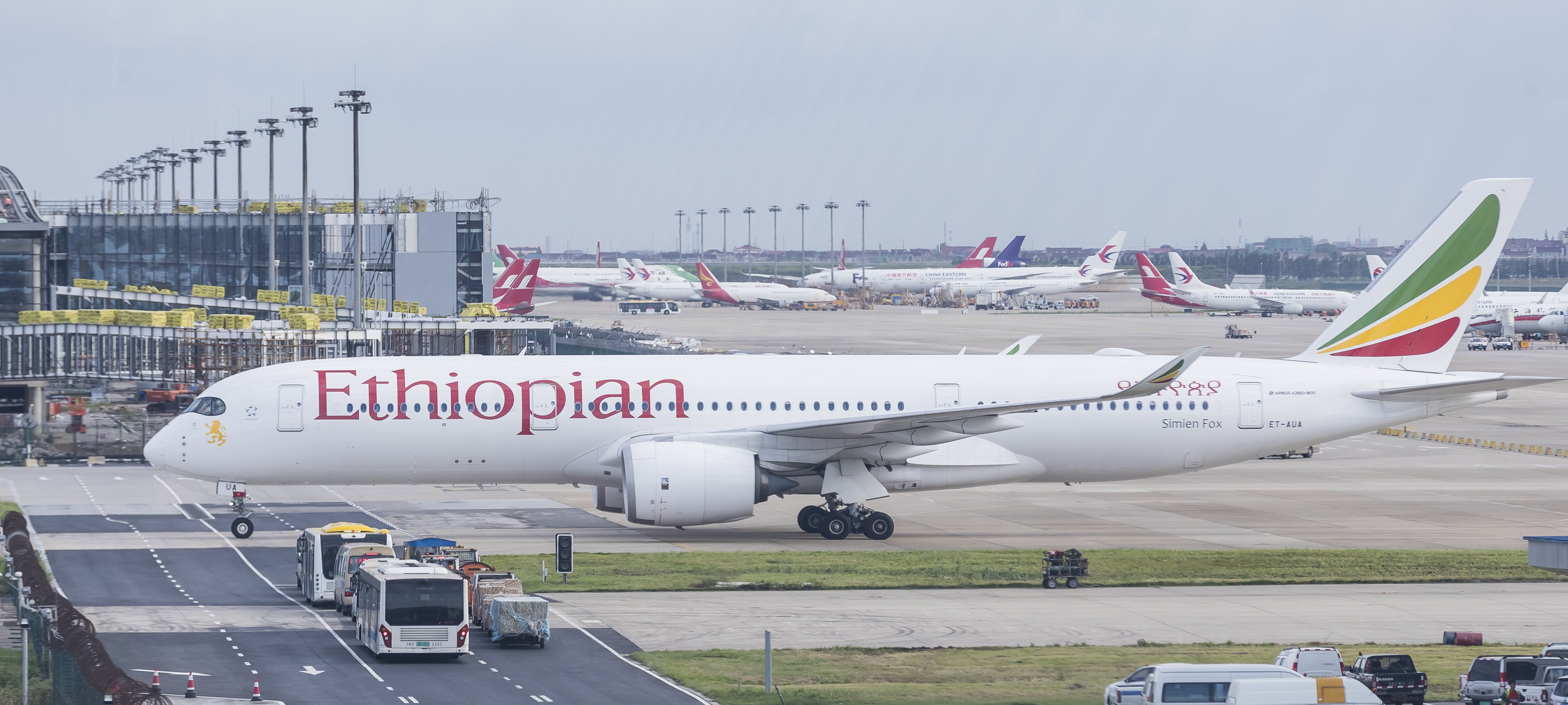 "The Office of the PM, on behalf of the Government and people of Ethiopia, would like to express it's deepest condolences to the families of those that have lost their loved ones on Ethiopian Airlines Boeing 737 on regular scheduled flight to Nairobi, Kenya this morning."
Prime Minister Abiy Ahmed, Twitter, March 10, 2019
Boeing Statement on Ethiopian Airlines Flight 302: https://t.co/0jyiFuGHIE pic.twitter.com/NfE5S4LSlz

— Boeing Airplanes (@BoeingAirplanes) March 10, 2019
DÉJÀ VU FOR BOEING
According to Ethiopian Airlines website, the company is considered one the best airlines in Africa, with a great safety record and the newest fleet in the African continent.
However, the aircraft was the same type of plane that was involved in the major Jakarta crash in October of 2018, which claimed the lives of 189 people.
The case was very similar, as the Lion Air plane departed from the Soekarno-Hatta airport and crashed only 13 minutes later, with authorities not being able to make contact with the crew. No one aboard the aircraft was able to survive.