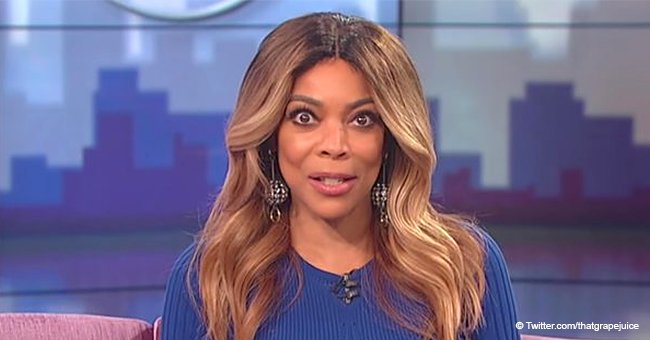 Wendy Williams Sparks Mixed Reactions after Using N-Word on Live TV When Talking to Her Audience
Wendy Williams has always been known for being outspoken, and after a two-month hiatus, her viewers are finally seeing that side of the famed talk show host again. In one of the most recent episodes of "The Wendy Williams Show," she called her audience the N-Word, and it sparked criticism from both her supporters and haters.
Feeling so comfortable with her audience and with what she was saying, Williams accidentally dropped the n-word during a recent episode. The slip up happened when she spoke about the on-going drama between Blac Chyna and her ex-boyfriend YBN Almighty Jay. Amid the ex-couple's feud, the teen emcee was assaulted during a shopping spree on Fifth Avenue in New York.
While recalling what had happened to YNB, she joked around with her audience, saying: "I just love Fifth Avenue shopping. It's unbelievable, you [expletive]."
Once Wendy realized what she'd said, she quickly apologized to her audience, saying she feels so comfortable with her audience that she forgets she's hosting a show to be aired on live television.
"I get very comfortable talking to you."
Twitter was not so quick to let the mishap go, with one viewer tweeting the segment and others arguing in the comment section of the post. To some, her slip up was hilarious, but for some, it was one big publicity stunt to get people viewing the show again.
WENDY'S RETURN
Wendy Williams just got back from a two-month hiatus, and she expressed her gratitude to her fans and supporters who supported her throughout those two months. She had to take an extended break because of her fractured shoulder back in December as well as her recurring illness, Graves Disease.
The star opened up to her fans about the ordeal, saying she was just supposed to take a two-week break in time for Christmas, but ended up extending it because she felt "thyroid-ish."
"They adjusted my meds. If you don't know about thyroid disease, it's a lifelong thing and they are always adjusting stuff. It can really screw you over."
She added that Grave's Disease is what caused her health complications after her doctors tried to adjust her medication. Now that she's back on track, her fans continued to cheer her on throughout her gratitude speech, and everything is back to normal in "The Wendy Williams Show."
Please fill in your e-mail so we can share with you our top stories!