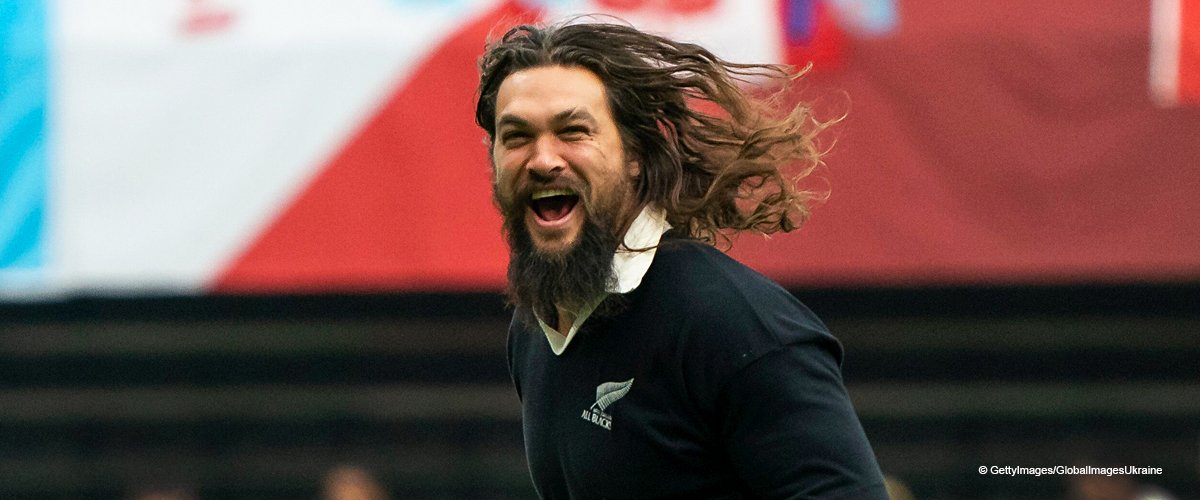 Jason Momoa Stole the Show at a Rugby Match in His Funny Striped Pants (Video)
"Aquaman" actor, Jason Momoa was present at the "World Rugby Sevens Series" game in Canada to support his favorite team. The outcome was a bunch of hot photographs with players of the team, and a cheerful crowd.
Fans at the venue of the "World Rugby Sevens Series" in Vancouver, Canada got the surprise of their lives when former "Game of Thrones" star Jason Momoa appeared on the field to support the New Zealand National rugby team, "The All Blacks."
The star cheered his team on as they entered the field alongside rivals, "The Pumas" of Argentina. "Khal Drogo" as he is fondly known thanks to his role in Game of Thrones took photographs with players of the All Blacks afterward, and the images are damn hot!
During the game, Jason sat beside former Canadian Rugby player and his stunt double in Justice League, Glen Ennis in the front row. Glen's beautiful daughter, Teagan accompanied him to watch the game.
Glen and Jason are long time friends. The All Blacks Jersey the "Aquaman" star wore to the game was a classic gift from Glen fifteen years ago, one which Momoa cherishes and will never forget.
The jersey in question originally belonged to legendary All Blacks player Zinzan Brooke who exchanged it with Glen after their Rugby World Cup game in 1991. The Hollywood star labels the shirt as the greatest gift he's ever received and one which he carries along whenever he travels.
After the game, members of the press caught up with Jason, who shared details of his love for Rugby and his passionate and robust support for New Zealand. The 39-year-old actor confessed that he developed his intense passion for the sport during his time in New Zealand and Australia.
Living in America, Jason favored hockey as a sport, but all that changed when he moved. Previously speaking about his love for New Zealand in an interview with News Hub, he said,
"When I was a baby I saw pictures of New Zealand. I've been just pulled there and the moment I set foot there it was the only place on Earth I've felt that this is exactly where I'm from – not even Hawaii has done that for me – I'm so connected to Aotearoa, on a higher level. I know I'm from there."
The "All Blacks" ultimately defeated "Argentina" and finished fifth in the Sevens Series, with South Africa claiming the first position by beating France 21-12. The New Zealand team appreciated Jason for his time with a series of tweets showing the images they shared with the star.
Please fill in your e-mail so we can share with you our top stories!