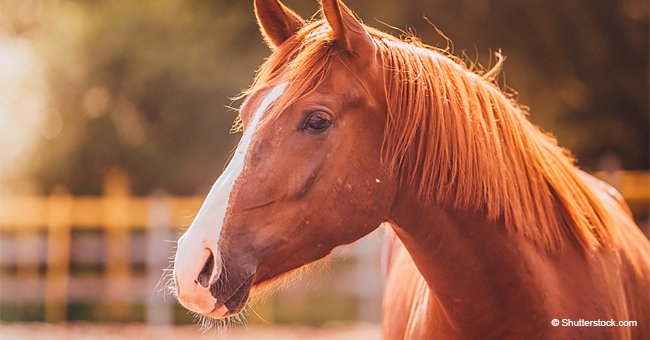 Appalling Footage Shows a Horse Standing up in the Bed of a Pickup Truck Going 70 Mph (Video)

A video surfaced online showing a horse in the bed of a truck moving at about 70 miles per hour. It has generated a lot of reactions, with many saying that the horse was being endangered.
A mother and daughter driving on Highway 59 in Texas saw a horse being transported in the bed of a moving truck without eye covers on and captured a video of it. They posted it online, and since then, it has spurred mixed reactions and comments from people.
The mother, identified as Ami Parbs, was driving, so she asked her daughter to take the video which she later posted on Facebook.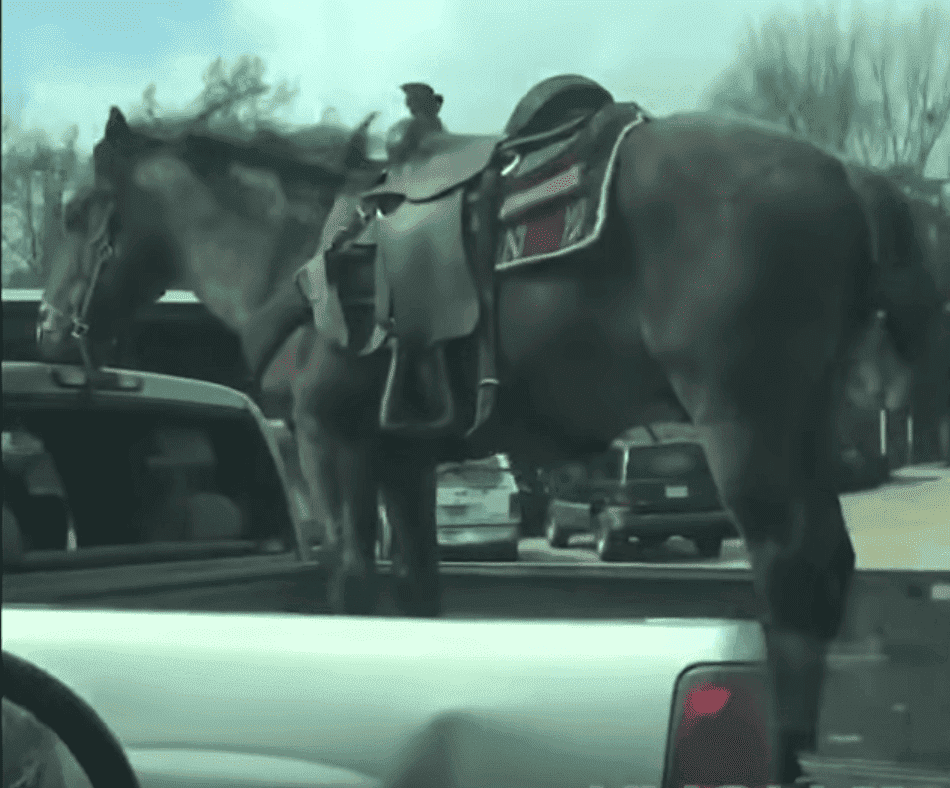 Horse being transported on the bed of a truch | Photo: Facebook/Ami Parbs
In the video, the horse didn't seem spooked, and some even believe that it was having the time of its life.
A certain "Cody King" commented:
"Lol that's awesome.......I guess when you know your horse is lazy but likes feeling the wind in his hair"
Another user, EG Matthews said:
"Say what yall want that man is one hell of a horse trainer and cowboy!!! And thats a jam up horse$!!"
However, not all the comments were positive; many believe that transporting a horse that way is dangerous and could have easily led to the horse getting hurt, or worse!
Sharon Kay Pfeiffer said:
"Poor horse. So dangerous. See how his muzzle is against the top of the cab. He's trying to steady himself!"
Another user, Peggy Williams, said:
"I can't believe they didn't take that horse away! That man doesn't deserve it for what he did"
The driver was later seen getting questioned by the police. He revealed that the bigger truck that was meant to move the trailer didn't start, so he had to improvise by transporting the horse that way. They couldn't arrest him though, because transporting a horse that way isn't exactly illegal.
Less than a year ago, on this same highway, a cowgirl saved a loose horse that was fleeing for reasons unknown. Perhaps it yearned for greener pastures and decided to make an attempt at it.
They say there is no harm in trying, but the reverse was the case as any of the vehicles could have hit the horse. Kudos to the girl for such a brave act!
Please fill in your e-mail so we can share with you our top stories!