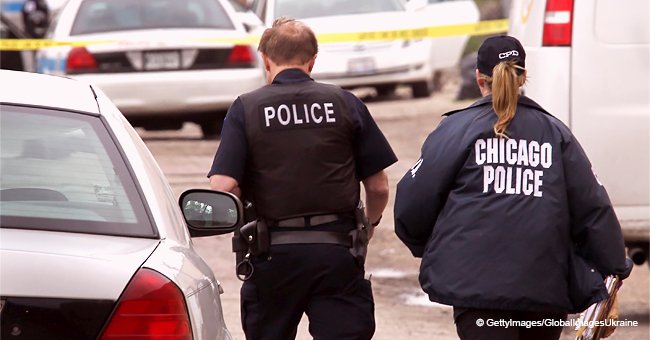 44-Year-Old Police Detective Kills Himself after the Five Recent Suicides of His Colleagues
The police officer from Chicago took his own life by shooting himself with his own gun, a later investigation discovered.
44-year-old Eric Concialdi was found dead in his home in 1500 block of West Monroe Street, West Side with a self-inflicted gunshot wound.
His body was discovered by another officer of his department, where Concialdi had been working for the past 16 years.
The Chicago Police Department announced the tragic news with a heartbroken message shared on their official Twitter account.
The Department wrote, "It is with profound sadness that we share the news that a CPD detective took his own life yesterday after going through personal hardships."
His death was confirmed as a suicide after an autopsy report came out.
Concialdi became the latest officer from his department to commit suicide this year. Prior to this, five other officers of the same department also took their own lives in the span of around six months.
Back in September 2018, 26-year-old Regine Perpignan shot herself with her service weapon while sitting inside her car outside the police force's 5th District headquarters.
Earlier this year in January, another police officer named Dane Smith was also found dead at his home. His death was ruled a suicide after it was found that he died of a self-inflicted gunshot wound.
Then only a month later, in February, a 47-year-old officer of the Chicago Police Department, Sergeant Lori Rice, also committed suicide. She took her own life inside a car while sitting with a colleague.
According to NBC News, Chicago police officers are now attempting to instill changes that shall prevent police officers from resorting to suicide.
With more and more police officers committing suicide, the movement has become highly necessary.
A 2017 report from the Department of Justice suggested that the suicide rate of Chicago's police officer was 60 percent higher than the national law enforcement average.
It was also found that the number of police officers dying from suicide was higher nationally than the number of officers killed in the line of duty.
Please fill in your e-mail so we can share with you our top stories!