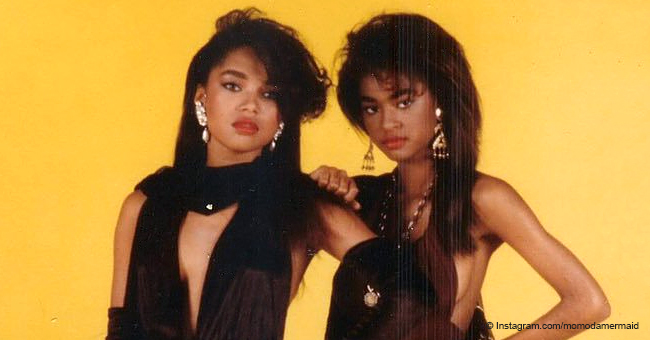 Remember Lady Tigra and Bunny D of 'L'Trimm'? They Are Now in Their 40s and Look Very Different

The women of L'Trimm who popularized bass-heavy music in the 80's still managed to keep in touch despite going on different career paths after they stopped making music together. See photos of their more recent interactions to find out what they look like today.
They dominated the 80's bass-driven music scene with their hit "Cars that Go Boom." Now more than three decades later, let's reminisce about the duo known as L'Trimm and the impact they left in the industry.
THE RESOUNDING BEAT OF L'TRIMM
Lady Tigra and Bunny D are best friends who made their way to fame in 1988 as the Miami Bass duo L'Trimm. The name which they reportedly lifted from a brand of jeans became a household name in the club scene marked by the beat of resounding sub-woofers.
With the release of their first album, "Grab It" and its carrier single, their distinct beat managed to make it to Billboard's Top 40. Their song "Cars that Go Boom" became their sole Top 40 hit.
After two more albums, 1989's "Drop that Bottom" and 1991's "Groovy" which flopped, they settled into more private life.
Despite their short success, L'Trimm managed to raise the bar for women in hip-hop. In 2008, Tigra spoke of the challenge for women to penetrate the hip-hop scene during the eighties.
"Back then [in 1988], Miami bass was a completely new phenomenon. It didn't have as much international acceptance or attention as it does now. Being girls and breaking into the Miami bass sound, and being accepted in Miami then bringing it to the entire country – there weren't that many women in hip-hop to begin with and there certainly weren't that many in bass."
Thriving in the industry alongside Queen Latifah and Salt-N-Pepa may have been tough but L'Trimm made a lasting impression. Proof of that is the resounding influence of their music up to this day.
THE PERIOD AFTER
Following their short-lived success, Tigra worked as a general manager at a nightclub where she eventually met singer and producer Berko. They collaborated for fun until Tigra signed on with High Score Records and resurrected her career as a soloist. Bunny was married and had four children by then. She's now a practicing nurse.
Armed with a second chance, Tigra reintroduced her base-filled music via "Please Mr. Boombox" in 2006. She evolved to more modern genres later and in 2011, her song "Summertime" became quite the hit with Paris Hilton tweeting about it.
THEIR SURVIVING FRIENDSHIP
Today, Tigra and Bunny remain in contact. In fact, they never lost touch even after they charted separate careers. Tigra's social media page is a testament to their lasting friendship with photos and clips of the two of them spending time and performing together. Take a look at the posts below to see how well their relationship has evolved.
Please fill in your e-mail so we can share with you our top stories!