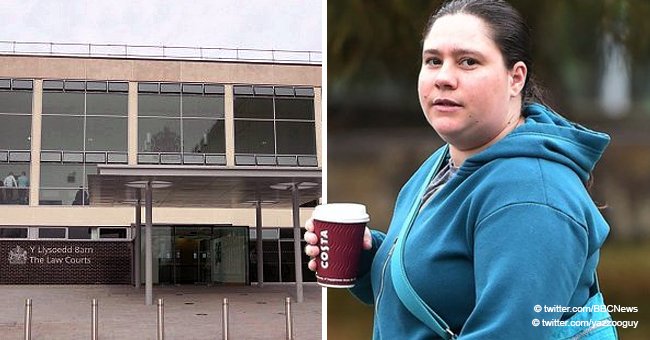 Mom Whose Baby Daughter Drowned While She Was Chatting on the Phone Found Guilty

A 35-year-old woman in Wales whose baby died while she chatted on the phone bags three years prison sentence.
On Wednesday, a court in Wales found Sarah Morris guilty of gross negligence manslaughter and gave her a three years prison sentence. She was on trial for neglecting her daughter, Rosie, leading to the latter's death.
Rosie died in July 2015, after Morris left her and her twin brother for forty-seven minutes in bath water that rose to their waist. The convicted mother had left the two while she went away to make a phone call with her partner, Sarah Swindell.
She spoke until Swindell told her to check on the twins. On getting to the bathroom, she discovered that Rosie was not breathing, and rather than call emergency services, the Greenfield resident called a friend for ten minutes.
Before paramedics arrived at the scene, neighbors tried performing CPR, but it was in vain. The little girl arrived at "Ysbyty Glan Clwyd Hospital" where she was said to be in cardiac arrest, dying hours later.
During the trial, it was discovered that the mother of two could not precisely recount what had transpired the day her child died but mentioned it was not the first time the twins were left alone in the bath, and they were always safe.
The prosecution revealed that two weeks before the tragedy, Morris had received a detailed leaflet, warning about the dangers of leaving children in the bathroom unsupervised, but chose to ignore it.
The defense argued that, despite what happened, the defendant was a good mother who did right by her children, as the social services report stated.
In reaching a verdict, Justice Pickens acknowledged the guilt Morris would carry for the rest of her life, and admonished the jury to ensure their findings were on gross negligence.
Rosie's grandmother while making a victim impact statement, said getting the news of her granddaughter's death was life-changing, as she never thought her beautiful girl would die.
A similar incident took place in China last year. A CCTV camera caught a mother texting while her daughter drowned in a children's pool. The baby, Xiao Ai had turned upside down in the pool, but the mother, Miss Wu, did not notice.
A little boy tried to save Xiao when his attempt to get her mother's attention failed. The little girl after struggling for about two minutes became limp. At this point, Miss Wu's focus was back to her daughter but attempts to resuscitate her failed.
By the time they arrived at the emergency room of Fujian Provincial Hospital, Xiao had turned purple with no heartbeat.Parents have a fiduciary duty to their children and should take extra care in ensuring their safety.
Please fill in your e-mail so we can share with you our top stories!