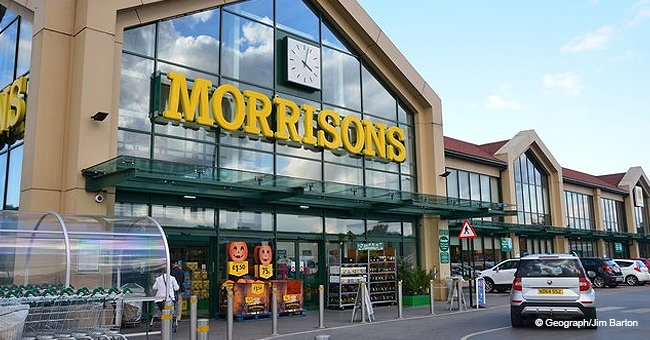 The Effect of Brexit on Toilet Paper Sales

The possibility of a no-deal Brexit has many stockpiling toilet paper and painkillers according to recent reports.
Toilet roll sales skyrocketed recently as Britons start stockpiling ahead of a potential no-deal Brexit. The supermarket, Morrisons, made the revelation on Wednesday after they experienced a rise in profit.
Chief Executive David Potts said there were signs of a "small amount" of stockpiling. He added that Morrisons, Britain's fourth-biggest supermarket group, was prepared for any and all outcomes of the Brexit process.
There are only 16 days to go before Britain is due to leave the European Union. While politicians are locked in debates and negotiations, there has been no withdrawal arrangement made as yet.
"We've seen quite a tick-up in painkillers and toilet rolls (sales) ... up high single digits," Potts said. Adding, "In the event of things getting sticky at the ports, we'd look for alternative routes into the country."
Potts also said the company had obtained Authorised Economic Operator status. He went on to explain this means they would be able to speed-up border checks in the event of hold-ups.
The firm had brought forward some purchases of goods and packaging materials to support its manufacturing division. They've also stockpiled popular "cupboard fillers".
The revelations from Potts comes after the British government issued instructions for supermarkets to stockpile as many goods as possible. A no-deal Brexit could lead to a food shortage as a third of British food is imported from the European Union.
The prevailing sense of unease has manifested in shopping habits and retailer behavior. The government also spent at least £23 million ($30 million) on reserve supplies at military bases.
"Uncertainty surrounding the UK's imminent exit from the European Union has hit consumer spending," said Helen Dickinson, chief executive of the BRC, in a statement. "If government wishes to reassure both the public and businesses, they should ensure a chaotic no deal ... is taken off the table."
Experts warn that a hard exit from the E.U. could spell disaster for British consumers and businesses. Imports would be subjected to high tariffs set by the World Trade Organization if there is no agreement between Britain and the E.U. meaning items would become extremely expensive.
The fears are not recent, in late January heads of competing supermarkets sent an open letter to the government stating that there could be "significant disruption" to their supply chains if a no-deal Brexit was to take place.
"We are extremely concerned that our customers will be among the first to experience the realities of a no deal Brexit," supermarket leaders wrote. "We anticipate significant risks to maintaining the choice, quality and durability of food ... and there will be inevitable pressure on food prices from higher transport costs, currency devaluation and tariffs."
Please fill in your e-mail so we can share with you our top stories!