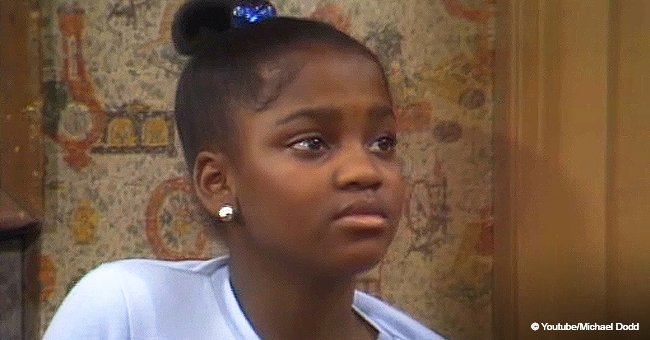 Remember Dee Thomas from 'What's Happening!!'? Life Dealt Her a Bad Hand 3 Different Times
Danielle Spencer-David who played Dee Thomas on the 70s sitcom "What's Happening?" is in recovery after undergoing brain surgery. The injury was caused by a life-threatening incident from the actress's pre-teens.
The former teenage actress was the little sister who readily spied on others. Her trademark phrase "Oooohh, I'm tellin' Mama!" is still remembered.
The 51-year-old experienced a bleeding hematoma and underwent brain surgery. Now she is on a path to regain her memory and learn to walk again. She is currently at home with health care aides helping her.
If physical and occupational therapy does not work, however, she will need a rehabilitation facility. In the meantime, fans are praying for her. Spencer-David's representatives released a statement of thanks for the support.
It read:
"Danielle is overwhelmed by all of the love and support she has received from her family, friends and media outlets. She greatly appreciates the 'What?s Happening!!' friends and supporters who have held her down through it all!"
The statement was also a plea for financial assistance via a GoFundMe page to take care of costs that Spencer-David's insurance won't cover. Lastly, she thanked fans for "allowing her time to heal and prepare for whatever God has in store for her!"
Spencer-David recently appeared on Oprah Winfrey's "Where Are They Now?" and opened up about the three prior times she almost lost her life. At 51, she now finds happiness with her husband and pet dogs.
At just 11 though, Spencer-David was in a car accident that left her with a broken arm, leg, and pelvis. Her stepfather Tim Pelt died in the Pacific Coast Highway crash.
Spencer-David also survived with facial injuries that had to be covered up for her role in "What's Happening?" After leaving the show, the actress went on to become a veterinarian through Tuskegee University.
Decades later in 2003, however, Spencer-David encountered a spinal illness that arose from the car accident. She lost feeling in her feet and eventually had to use a wheelchair.
She explained:
"Then one day I was trying on clothes in Macy's and literally fell on the ground. Once they removed [the calcified disc], I was paralyzed from the waist down."
It would take years before Spencer-David was able to walk again thanks to physical therapy. In the interim, she was happy that she could still help animals by sitting while doing surgeries.
The former actress then got married and decided to move to Richmond to be closer to her mother. Before she could do so, she was diagnosed with cancer. She had to do a double mastectomy.
Despite the many close calls, Spencer-David found a reason to be joyful even before she spoke to Winfrey. She received recognition in the National Museum of African American History and Culture in Washington.
She said:
"The building is beautiful. I was speechless. It took me three or four days just to recover from all the excitement, all the pictures, all the music. It's a lot. I still haven't seen everything."
Spencer-David was credited with being the first black female child to star as a regular on a tv series. Additionally, her book, "Through The Fire ... Journal of a Child Star" was put on display at the museum.
Spencer-David's most current state is reportedly due to the car accident she was in years ago. The hematoma was another result of the old injuries.
Other 70s stars that we wonder about were those making up the cast of the popular "Little House On The Prairie" series. Based on a book series by Laura Ingalls Wilder, the show bagged three Emmys and was the big break for several of its cast members.
Michael Landon played Charles Ingalls on the show. He went on to star in big roles like "Highway To Heaven." Sadly, Landon passed away in 1991 due to pancreatic cancer.
Karen Grassie played Caroline Ingalls, also known as "Ma." She also furthered her career with roles in films including "Battered" and "Harry's War." Jason Bateman, who played Cooper, starred in big hits like "Arrested Development" and "Horrible Bosses."
Please fill in your e-mail so we can share with you our top stories!