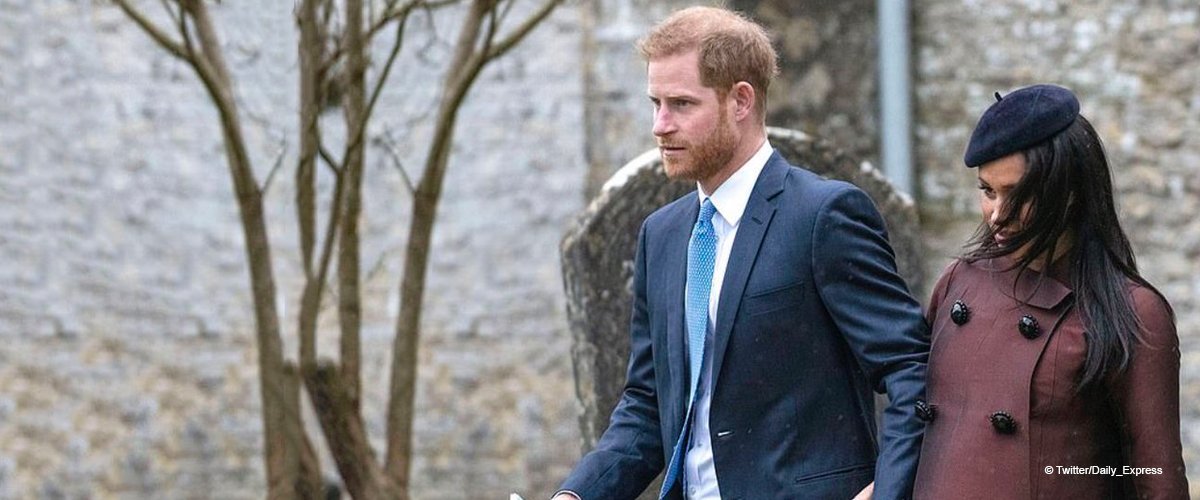 Heavily Pregnant Meghan Markle Spotted at Christening with Prince Harry Weeks before Due Date
Meghan Markle shows her big baby bump in a retro silk coat, as she attends the christening of Prince Harry's new goddaughter, Lena. Members of the royal family were present in the low-key ceremony, except Prince Philip, William, and Kate.
Over the weekend, Prince Harry and Meghan Markle attended the christening of Lena, daughter of his cousin, Zara Tindall and her husband Mike. Meghan, who is due to give birth on April, was fashionably dressed in a vintage brown Dior coat and walked hand in hand with Prince Harry.
Although the prince is yet to be a father, his paternal capabilities have been put to test early on as he was chosen to play the crucial role of being the godfather of Lena.
The ceremony was held at St Nicholas Church in Cherington, Gloucestershire, amidst inclement weather. Among the guests of the low-key christening were Princess Ann and Captain Mark Phillips, parents of Zara, Harry and Meghan, and the Queen, great-grandmother of Lena. However, Prince Philip, and the Duke and Duchess of Cambridge did not attend.
Because of the showers, guests brought umbrellas, including the Queen who was spotted carrying her own to protect her from the rainfall.
The Queen's presence may have brought notice to onlookers as she was not present during the christening of the third Child of Prince William and Kate, Prince Louis.
Baby Lena was born on June 18 at the Stroud Maternity Unit in Gloucestershire. She is the youngest child of Zara and Mike, after her 5-year-old sister Mia, and is also the youngest great-grandchild of the Queen.
Because the event was kept private, not much information could be gathered, except a comment by the priest in charge, Rev Dr. Gerald South, saying the service was 'lovely.'
According to an onlooker:
"There were between seven and ten police cars discreetly parked in a farmyard on the edge of the village, and we saw a few bobbies dotted around the village. But considering the number of royals in attendance, it was surprisingly low-key event."
Certainly, the royal family has been growing, and it has yet to have a new addition this April. Harry and Meghan have been excited about their little one's birth. In fact, Meghan is always seen dressing up for her baby bump.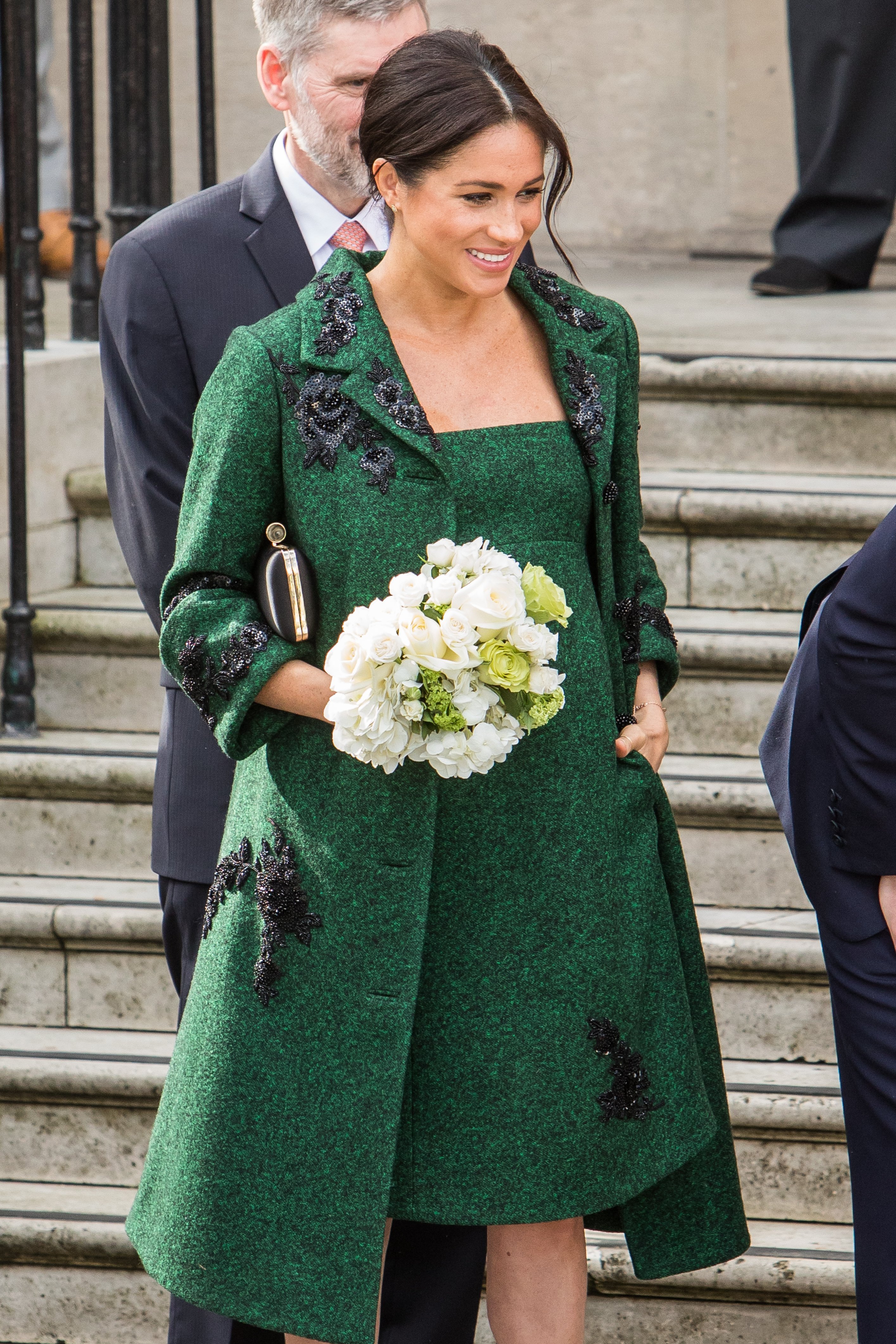 Meghan Markle attends Commonwealth Day Youth Event | Photo: Shutterstock
In line with their preparation was a private engagement held with close friends at the Buckingham Palace, early this month. Prince Charles hosted the said event in celebration of the Prince's Trust.
Additionally, Meghan met with Dr. Joanna Newman, Chief Executive and Secretary General of the ACU, which the royal is a patron of. Another preparation worth anticipating is the day Harry and Meghan more into their new home in Windsor, Frogmore Cottage, where they will spend time as a family, with their newborn.
Please fill in your e-mail so we can share with you our top stories!