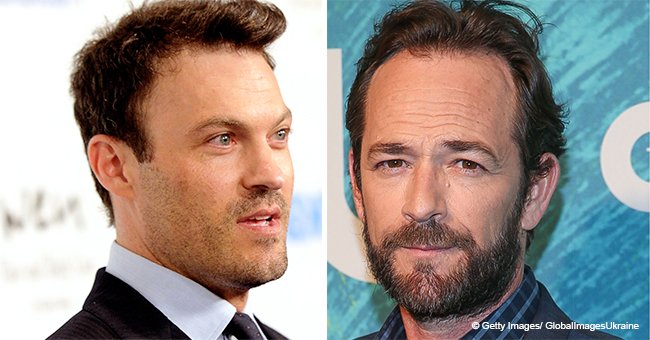 Brian Austin Green Reveals Why He Texted Luke Perry after His Death
Luke Perry's former co-star Brian Austin Green opened up about his dear friend with whom he had spoken about a reboot of "Beverly Hills, 90210" before he died. In his intense grief, Green texted Perry even after his death.
Green honored the deceased actor with a podcast episode in which he spoke about Perry and his legacy. He also discussed a reunion held by former cast members of the 90s show "Beverly Hills, 90210."
Green joined the others at Gabrielle Carteris' home for a gathering during which they could mourn Perry's untimely passing. It was a long time since many of the cast saw each other after the show ended.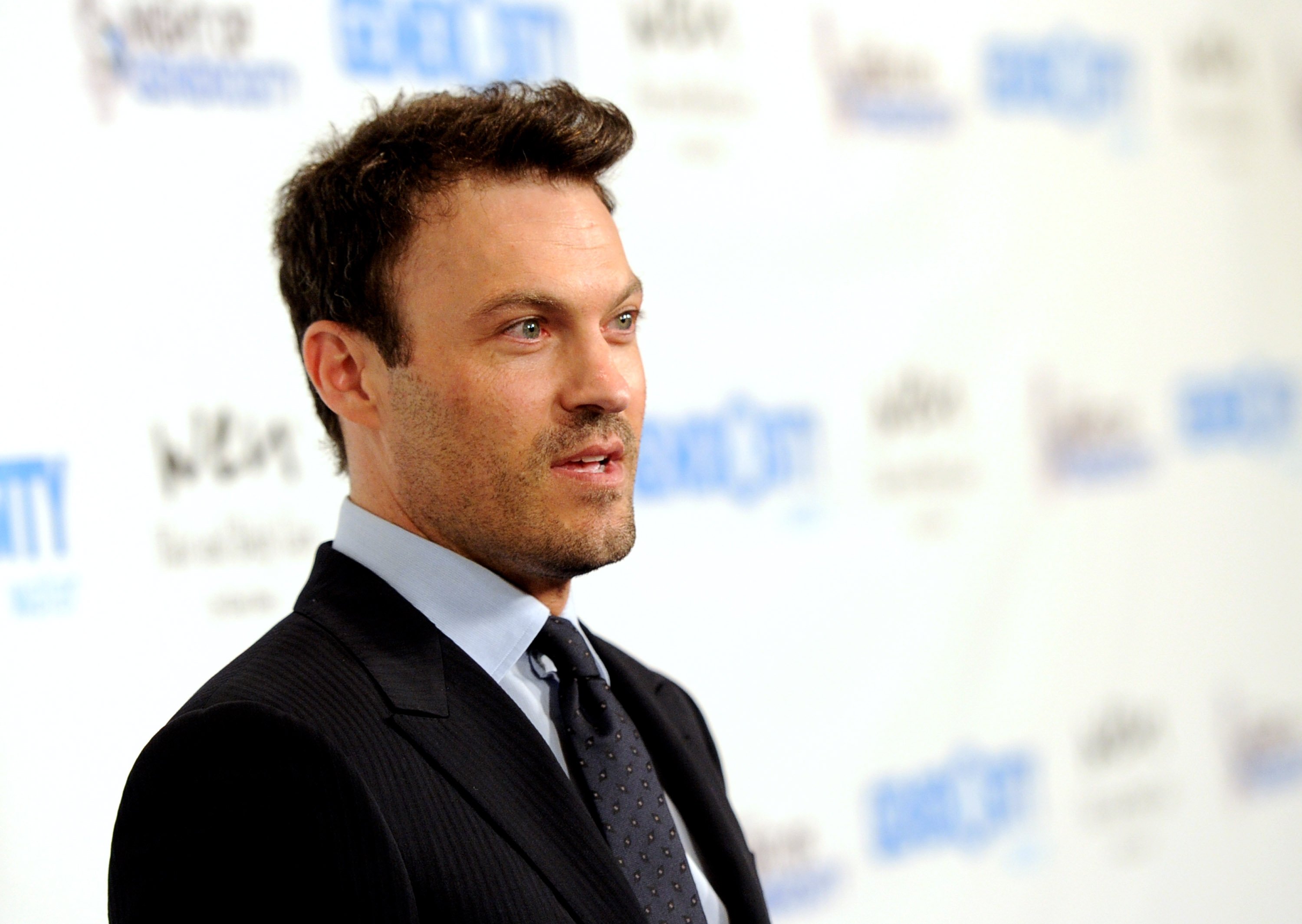 Brian Austin Green attends the 6th Annual Night Of Generosity Gala in Beverly Hills in December 2018 | Photo: Getty Images
Green said he "[saw] people [he] hadn't seen in at least 18 years, at least. It was very mixed emotions because you were happy to see everybody and you felt like, 'God, it's been so long' ... but what a horrible reason to have to see everybody again."
He continued:
"It was definitely interesting, it had its fun, funny, like, laugh times and then it had its moments of .... I don't fully know what to say," he continued. "I totally don't believe it. I don't fully believe Luke is gone. Luke has been in my life a long time and we had a really special relationship and I'm learning now that Luke really had a special relationship with everyone. ... He was a great human being."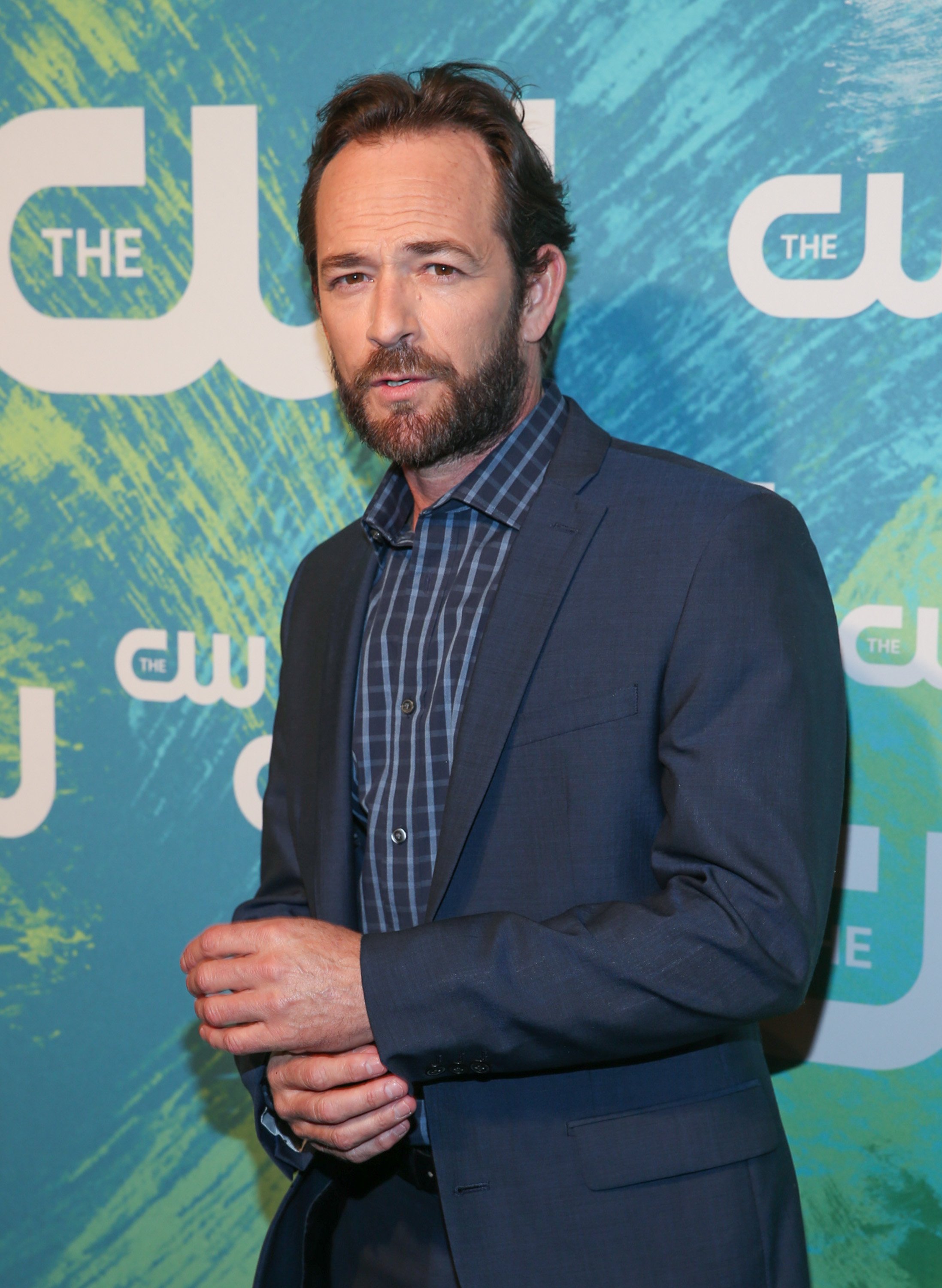 Luke Perry at the CW Network's 2016 New York Upfront | Photo: Getty Images
The 45-year-old joined countless others who described Perry's character and friendship as top-notch. He stayed true to himself and was a great person overall.
Green explained:
"Luke was a special guy ... I'm still mourning over it. Luke was a really [expletive] cool guy. Luke was one of those people that nobody had a bad story about. He was just a great guy. And he was Luke no matter where you saw him, no matter when you saw him, no matter what he was going through. He was a rock. I'm extremely lucky to have had him in my life. He really is a great guy and he'll be missed."
Not too long ago, Green discussed plans of a reboot with Perry. The latter turned down the offer due to his preoccupation with "Riverdale," a CW show he was cast in at the time of his death.
Still, Green said they had plans to make it work somehow. Even if it was just a couple episodes, it would have been done. He added that "it's a shame now that that's not a possibility."
Perry died on March 4, five days after suffering a massive stroke. He was only 52 years old when he passed. Green revealed a bizarre, heart-wrenching thing he did after learning of the news.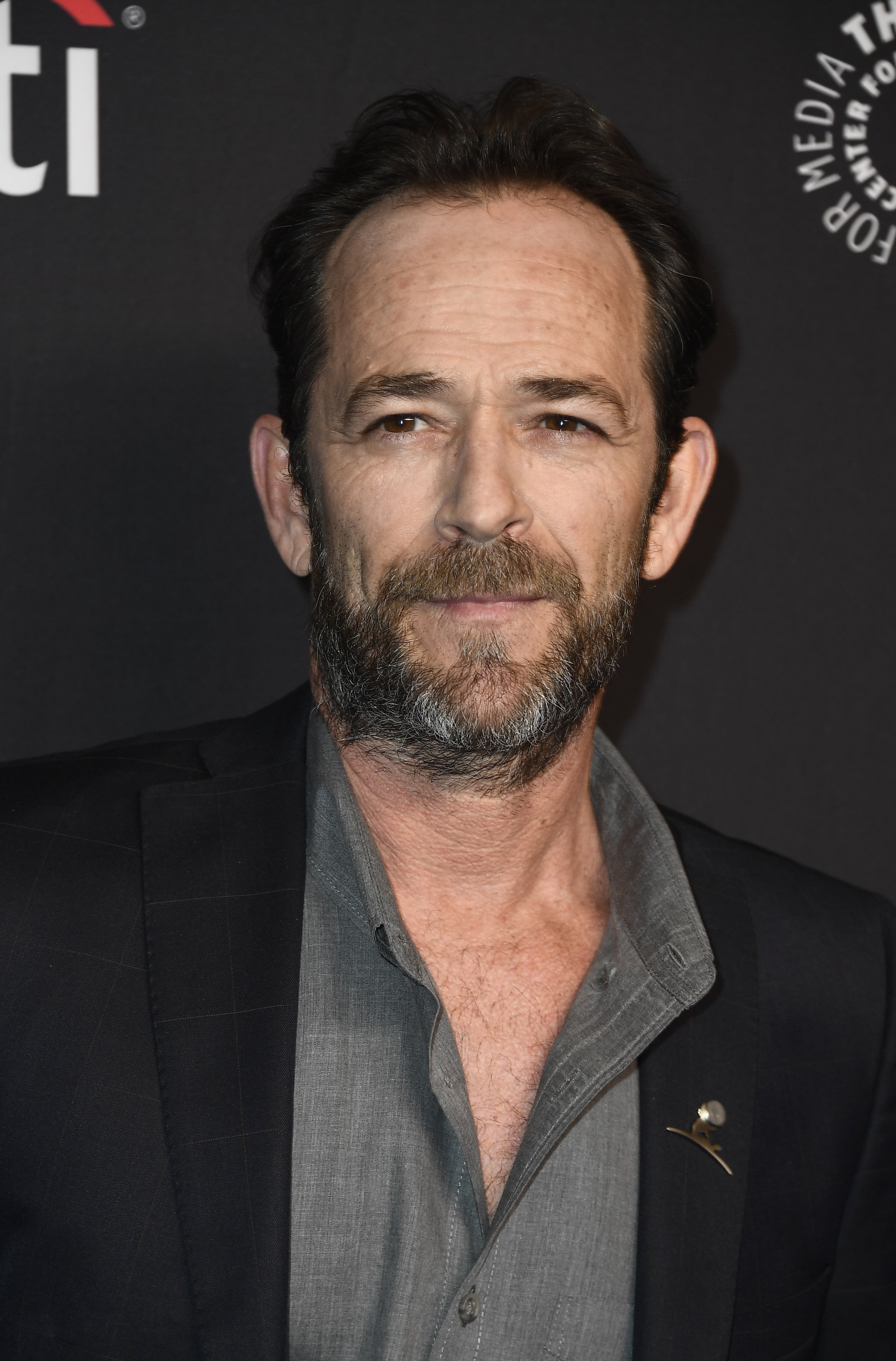 Luke Perry arrives for the 2018 PaleyFest in Los Angeles | Photo: Getty Images
He said:
"I text him after he had passed, knowing obviously that he can't text me back, but on some level hoping that he would text me back or that he was out there somewhere. And I know he is. I know he's looking down, and I know he's smiling."
Green's first emotional outpour about Perry's passing was on Thursday:
"There's a part of me that's kind of shocked that I'm speaking about Luke this way. We all knew that at some point we'd have to deal with losing cast members and friends but not this soon. Not at 52. Not in such an abrupt way."
The creator of "Riverdale," Roberto Aguirre-Sacasa, said that the show will reflect Perry's death and the resulting death of his character in a future episode.
He said they would want to "figure out the best way to honor him." Perry is survived by his two children Sophie and Jack Perry, who he shares with ex-wife Rachel Sharp.
Please fill in your e-mail so we can share with you our top stories!