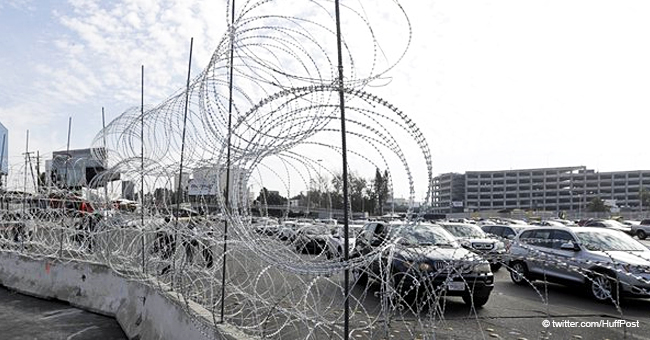 Mexicans Steal Border Concertina Wire Installed along Border Fence

Mexicans in a town near the southern border were arrested for stealing concertina wire which they used to protect their homes instead. It looks like we paid for their "wall."
Tijuana residents are facing a very high crime rate in their neighborhood according to officials who spoke to the media on Monday.
A report from the Citizens' Council for Public Security and Criminal Justice listed the city as the most violent in the world for 2018 with an average of seven deaths per day.
This included a surge in homicides as well as gang battles for the local drug market. Theft may now be added to the list as Tijuana citizens face charges for stealing the concertina wire.
RESIDENTS LIFTED THE BARBED WIRE OFF BORDER FENCES TO SELL OR USE
Marco Antonio Sotomayor Amezcua, the secretary of public safety in Tijuana, said:
"We have detected that the barbed wire that was installed in the border area is no longer there. We know about the stealing of the concertina [wire] from United States authorities who have asked us for help through the liaison staff."
Concertina wire, or barbed wire, is reinforced razor wire. The type used at the border wall was made from galvanized steel, said one CBP official.
The Trump administration installed it in November 2018. It was meant to cause greater injury and thus deter illegal immigrants hoping to climb over or crawl under it.
Instead, Tijuana residents stole the material and used it to protect their homes from local criminals, effectively becoming criminals themselves. So far, 15 to 20 people were arrested.
MEXICANS WERE NOT THE ONLY OFFENDERS
The leader of Tijuana's border liaison unit, Director Reynaldo González Mora, said:
"The people arrested were mainly Mexican [citizens], and most were people who have been deported from the United States, and people who have problems with drug addiction and live mostly on the street."
A local newspaper, however, reported that not all who stole and sold the barbed wire were Mexicans. One woman named Veronica said it was a man with blue eyes and blonde hair that sold some wire to her.
The wire is said to have cost 40 pesos, or $2.10 for the fencing material. Veronica insisted that residents were unaware of the source of the wire, saying, "If we'd known it was from the wall, one wouldn't have bought anything."
SOME WERE CLUELESS ABOUT THE BARBED WIRE
Yet one homeowner insisted that, like others, she was unaware of how the barbed wire ended up around her home. She said:
"I don't actually live here in this house, so I have no idea how that wire got here."
On Monday, contractors were reportedly observed replacing some of the wire for a border fence in the Colonia Libertad neighborhood, a part of Tijuana.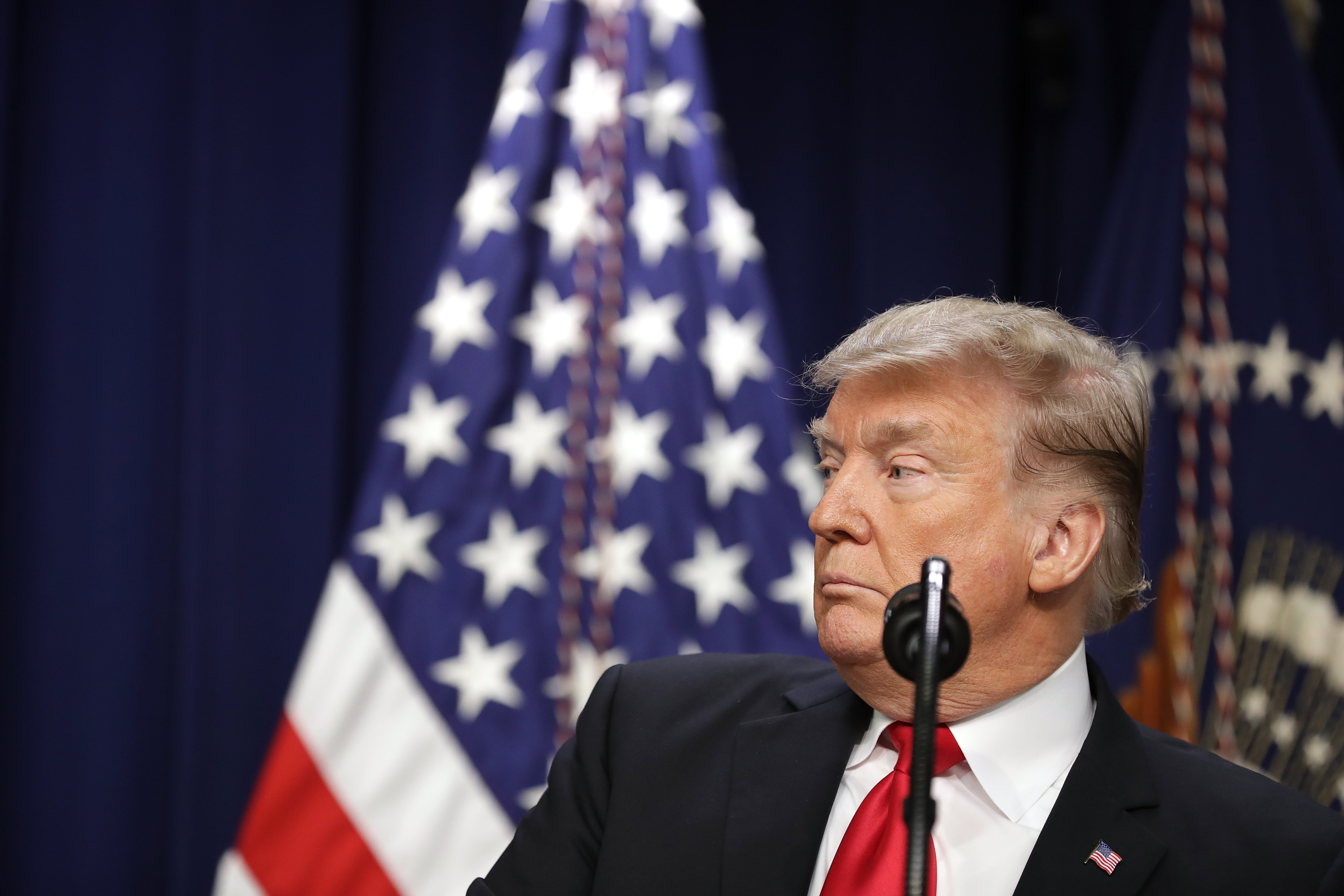 Donald Trump giving a campaign speech in Wisconsin | Photo: Getty Images
The concertina wire was a source of pride for President Donald Trump when he had contractors install the 18-foot thickets of it last year.
He shared a photo of it to his Twitter page with a message that proclaimed there would be "no climbers anymore under our Administration!"
THE BORDER FENCE AND ACCOMPANYING WIRE WAS THE PRESIDENT'S DOING
Trump pushed for the border wall to be built when it became known that a caravan of South and Central American immigrants was making its way to the United States late last year.
In hopes of deterring the influx and any future occurrences, Trump demanded $5.7 billion to build a wall. He ended up shutting down the government for the longest period in history in hopes that the Democrat party would provide funding for the wall.
After a record 35-day shutdown which led to over 800,000 furloughed federal employees, the president announced on Friday, January 25 that the shutdown would finally end.
At the time, he was prepared to impose another shutdown after two weeks. Instead, a committee of both House and Senate Lawmakers came together to reach a deal for border security.
OTHER ISSUES ARE RISING AT THE BORDER WALL
Meanwhile, the illegal immigrant detainees that immigration authorities were supposed to process have allegedly reached uncontrollable numbers. According to Fox News, hundreds of them were just released into the country.
Without enough housing available, authorities have allowed the migrants to stay with their families. They must appear in court at given dates based on the written agreement that the government prepared for them.
Please fill in your e-mail so we can share with you our top stories!