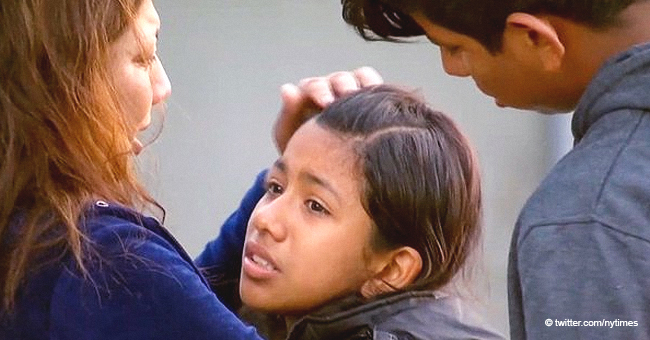 9-Year-Old American Arrested While Crossing the Border on Her Way to School

A young girl has recently spent more than 30 hours detained after U.S. Customs and Border Protection accused her of not being the girl depicted in her U.S. passport.
9-year-old old Julia Isabel Amparo Medina, who attends fourth grade at Nicoloff Elementary School, in San Ysidro, California, was detained because officials didn't believe she was an American citizen.
The child was accompanied by her brother, 14-year-old Oscar Amparo Medina, who attends ninth grade at San Ysidro High School.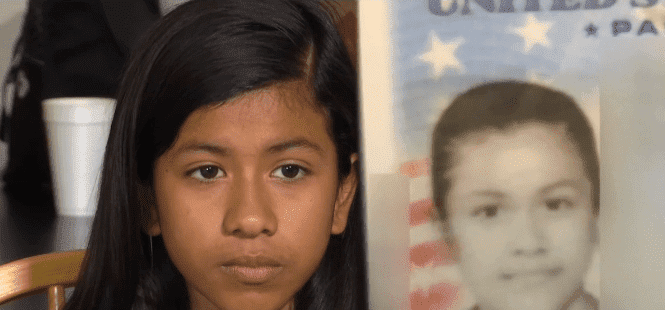 Julia Medina's passport photo | Photo: NBC 7
Officers accused her of lying about her identity
Both siblings were driven from Tijuana by Michelle Cardenas, a friend of their mother, Thelma Galexia, as they did every day, except this time the children were told to cross the border on foot.
When the group arrived at the border at around 4 a.m., they quickly got in line, but traffic was moving so slowly that the children would certainly get late for class.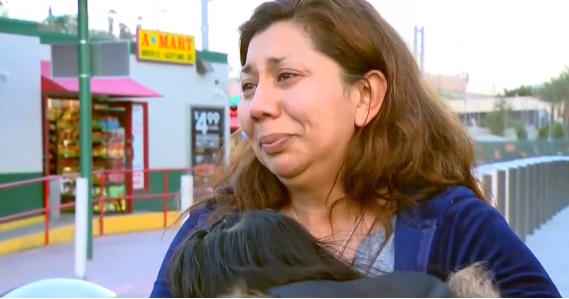 Thelma Galexia holding Julia as she cried | Photo: NBC 7
ALL BECAUSE OF AN OLD PHOTO
Cardenas reportedly told the children, both passport-holding U.S. citizens, to walk across the border, and that she would call them an Uber to drive them to school.
But, according to their mother, the two never made it across since the CBP officers didn't believe Julia to be the same girl as the one in the passport photo.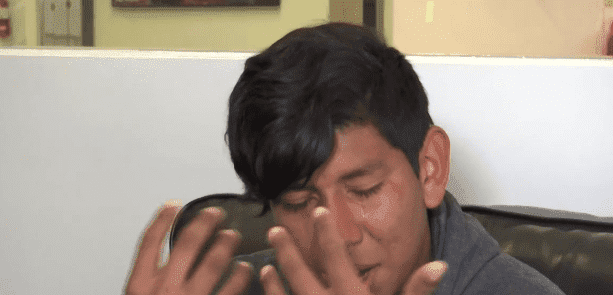 Oscar crying while telling happened at the border| Photo: NBC 7
HIGHLY QUESTIONABLE METHODS
It is believed that the officers accused her of lying about her identity and actually being her cousin, Melanie. As a result, she was taken into custody to "perform due diligence in confirming her identity and citizenship."
Galexia said that Oscar was threatened with jail time for human trafficking and sex trafficking if he didn't sign a document saying Julia was his cousin, which he did out of fear.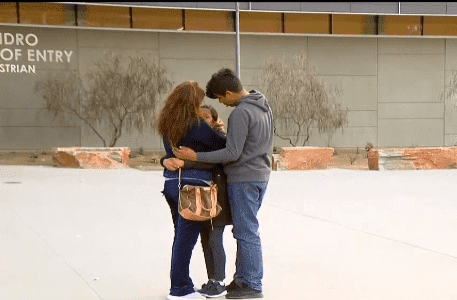 Julia an Oscar reunite with their mother at San Ysidro Point Entry | Photo: NBC 7
Upon learning that her children had been detained, Galexia contacted the Mexican consulate and Julia was released almost two days later. So far, the CBP is yet to reveal why they felt the need to keep a 9-year-old U.S. citizen locked up 36 hours.
JAKLIN'S TRAGIC STORY
This wasn't the first time the CBP detained a minor. Back in December of 2018, a 7-year-old Guatemalan girl named Jaklin Caal Maquin was traveling with a group of 163 people when she was arrested in New Mexico.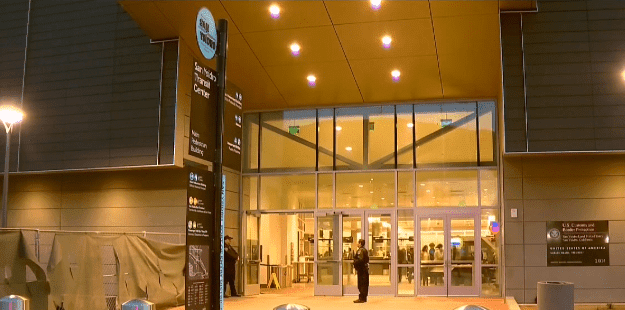 San Ysidro Transit Center in California | Photo: NBC 7
Maquin spent eight hours in a detention center, during which she started having seizures. She was flown to the Providence Children's Hospital in El Paso but ended passing away of shock and dehydration.
Please fill in your e-mail so we can share with you our top stories!