150-Year-Old Bible Miraculously Survives Two Major Wisconsin Church Fires and Remains Unscathed
Fire ravaged a Plover church last week and a 150-year-old Bible that survived the blaze is being held up as a symbol of faith, strength, and perseverance to the saddened community.
A 150-year-old Bible that survived a fire at the St. Paul's Methodist Church in Steven's Point was in a glass display case when the Springs United Methodist Church in Plover recently went up in smoke.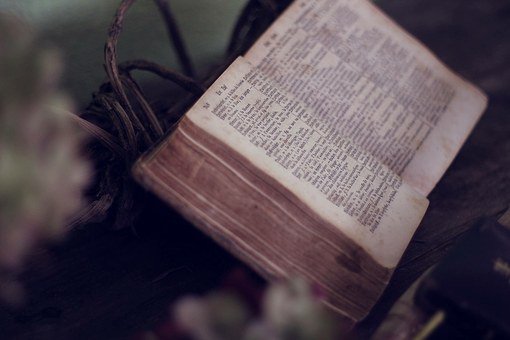 The bible has remained unscathed with many believing the Bible is a proof of the congregation's strength in light of these disasters, as pastor Tim O'Brien says :
"It's a great testament to our faith that stands strong even in the midst of this (fire)."
The Springs church merged with St. Paul's United Methodist Church in 2014. The two congregations now function as one church with O'Brien as its pastor.
150-year-old Bible survives two church fires unscathed: 'Truly a work of God,' pastor says: https://t.co/OqimrPC4ck pic.twitter.com/foMFcZEKXL

— World News Tonight (@ABCWorldNews) March 22, 2019
Pastor O'Brien believes the board of trustees would need to evaluate the church and its ability to provide for all the members after the disaster but Plover Deputy Fire Chief Ken Voss deemed the building a "total loss."
The cause of the fire remains unknown but the devastation will surely affect the most sensitive of churchgoers who have attended Springs for decades and will not manage to commute to a different church.
150-year-old 'miracle' Bible survives 2 Wisconsin church fires: '[It] has been saved twice'https://t.co/RmdJpR5bE5 pic.twitter.com/u2KfgFU1Ca

— Amanda Salinas (@AmandaOnFOX7) March 25, 2019
Firefighters recovery of the Bible for a second time after it survived a different fire in the mid-1900s when the St. Paul's Methodist Church in downtown Stevens Point burned down, is considered miraculous to many.
Members gathered in the church parking lot to share memories of services, worship, weddings, baptisms, and funerals held at the premises since 1964.
Bible survives 2 church fires in Portage County https://t.co/qo0GWYF9B6 #MadisonCW pic.twitter.com/WLVMidYL2d

— Madison CW (@wmtvmadisoncw) March 20, 2019
A churchgoer, Judy Hill, says that the Bible had been the largest topic of concern among the congregants:
"It's a miracle that the Bible has been saved twice. It makes everyone feel good. Everyone was worried about the Bible. That was the first thing everyone asked about."
About twenty Bibles were discovered untouched in a church in West Virginia that had been ravaged by flames recently. The Fire Department wrote in the post:
"Picture this, a building so hot that at one point in time, firefighters had to back out. In your mind, everything should be burned, ashes. Not a single bible was burned and not a single cross was harmed! Not a single firefighter was hurt!"