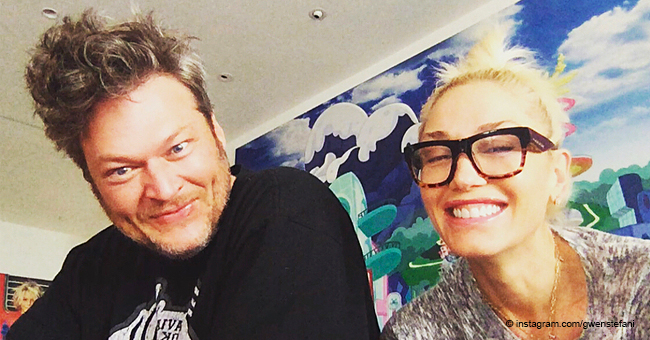 Gwen Stefani Tries to Imagine Hanging out with a Very Young Blake Shelton in Fake Photo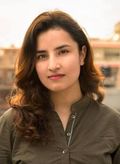 Gwen Stefani posted the coolest "Throwback Thursday" picture ever! The star shared a throwback picture of herself photoshopped alongside boyfriend Blake Shelton on her Instagram account.
In the adorable picture of the duo, a young Gwen glows in a red dress and white gloves with her blonde curls while a younger Shelton beams at the camera with his hand around Gwen.
Although Gwen posted the photo with only a red heart as the caption, it is obvious that the picture is photoshopped. Some of her fans were initially surprised by the photo since they had no idea it was photoshopped.
Later, Shelton could not help but upload the shot as his Instagram profile picture, clearly finding it cute and hilarious.
The couple started dating in 2015 after meeting on the set of "The Voice". Gwen had recently split from her husband Gavin Rossdale while Blake had parted ways from his then-wife Miranda Lambert.
Gwen and Blake share a loving and fun relationship but both parties have not talked about getting hitched any time soon.
Addressing the reports surrounding their marriage rumors, the duo shared they would like to get married someday but did not comment reveal when they would take the big step.
Gwen said they are just trying to be "in the moment" as much as they can during an appearance in the "Today" show.
"I never thought I would get this moment, so it's just really special."
https://www.instagram.com/p/BsFeNlGFyB-/
Sharing his lover's sentiments, Blake shared he and Gwen "aren't just dating" during his own appearance in "Today" show.
"This is something I feel like is meant to be. I've learned more from Gwen Stefani as a human being and how to grow as a human being than I have from anybody ever in my life."
"She is everything that you could hope a human being could be," he continued. "That's what Gwen is."
The power couple is surely smitten with each other.
Please fill in your e-mail so we can share with you our top stories!