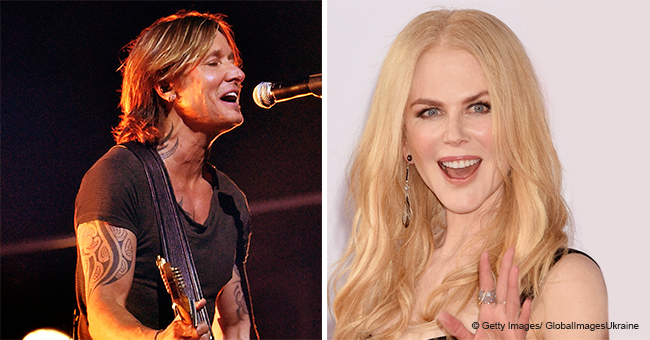 'She's a Maniac in the Bed' Keith Urban Dedicates an Intimate Song to Nicole Kidman
Keith Urba in his last album, "Graffiti U," he dedicates the song "Gemini" to his heartthrob, Nicole Kidman. The jam's uniqueness is enshrined in his use of words — "she's a maniac in bed, but a brainiac in her head."
Keith recently expressed his love for his wife, Nicole, in a song he says she loves very much. It is no news that Nicole, has been very much involved in Keith's tunes, she has even been featured his songs — "Female," and "The Fighter."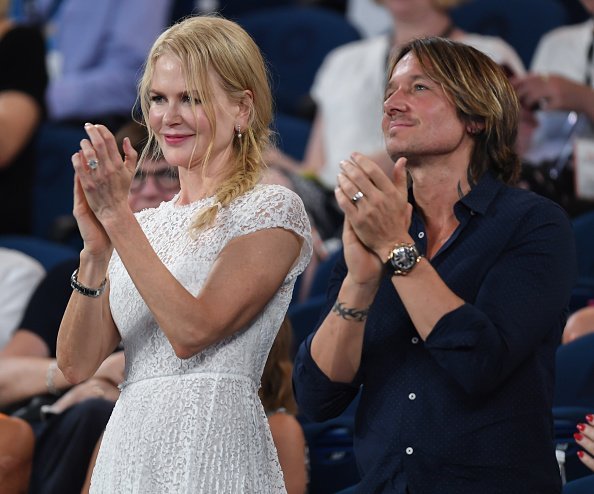 Nicole Kidman and husband Keith Urban watch Anna Wintour on court receiving the Australian Open inspiration for 2019 | Photo: Getty Images
The country artist takes his music seriously, with a record of nine million-selling albums, he is also a four-time Grammy winner.
Recently, his fans showed him love, during his warm-up show at the O2 arena in London, and he had the place on a lockdown!
Isn't it a perfect love story? Being married for over a decade, and these two love birds cannot seem to get over each other.
The pair happen to be devoted to each other. The couple's history strings way back. They first met in 2005, at the G'Day USA gala, however, their happy-ever-after kick-started later, although they were head over heels from the onset. Urban said in an interview in 2007:
"We both met each other exactly at the right time."
Nicole also corroborated the fact that they were very much in love from the word go.
They got married in June 2006, and then came the storm; Keith was put into a rehab to combat his drinking problem and his wife showed unrelenting support as she visited him regularly.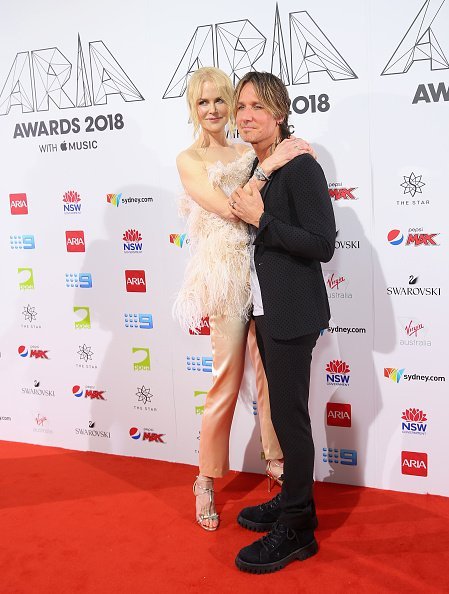 Nicole Kidman and Keith Urban arrives for the 32nd Annual ARIA Awards 2018 at The Star | Photo: Getty Images
Unlike other Hollywood couples, their troubled times helped in gluing their relationship, they have grown stronger ever since. The couple has two amazing daughters — Faith Margaret, and Sunday Rose.
Before Nicole met her knight in shining armor, she was married to Tom Cruise; their 11year marriage hit rock bottom in 2001. She tried to save her marriage with Tom, but he appeared uninterested.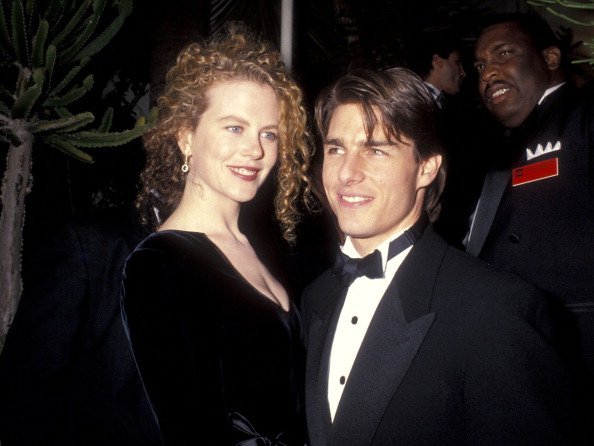 Actress Nicole Kidman and actor Tom Cruise attend the 63rd Annual Academy Awards After Party | Photo: Getty Images
In the course of their marriage, they adopted two children namely, Connor, and Isabella. She admitted that some of her excellent work came out of her experience.
Undeniably, Nicole and Keith, are one of Hollywood's power couples, they have managed to keep igniting the spark.
Please fill in your e-mail so we can share with you our top stories!