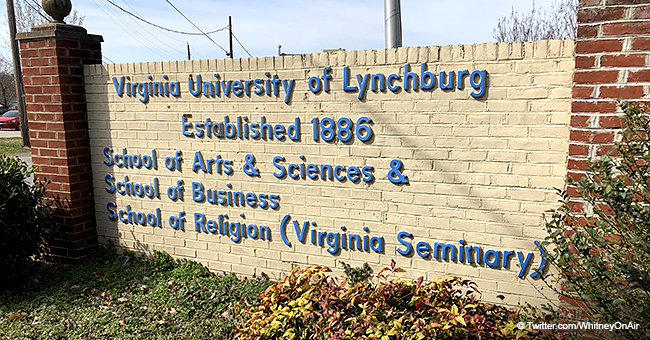 Black College Students Handcuffed & Allegedly Racially Profiled by Cops over Broken Tail Light

The Lynchburg Police Department is now facing heavy criticism after they were caught racially profiling a group of college students in Lynchburg Virginia.
Four college students were stopped and detained at the Virginia University of Lynchburg. According to the students, an officer drew their gun right after stopping them for a broken tail light.
A video of the situation was leaked on Facebook, showing the four students in handcuffs while sitting on a curb, after being stopped for the broken tail light.
According to the Virginia University football coach Bobby Rome, "it was kind of alarming to watch, just to see that."
HOW THE STUDENTS WERE CAUGHT
He further shares that the students were on their way back to the campus after their early morning workout. As they were driving up Dewitt street near Campbell Avenue, officers passed them in the opposite direction. The cops then turned around and stopped the car to handcuff them.
The students' coach witnessed the entire encounter, which did not turn out well for the officers.
"I seen the police officer approach. He asked everyone to put their hands on the dash and immediately he had his hand on his waist."
The officer is heard saying he pulled his gun because he "smelled marijuana." However, the students said that the police searched the car twice and did not find anything. They ended up receiving a ticket for the broken light instead.
OUTRAGE OVER THE WAY THE STUDENTS WERE TREATED
Anger from internet users flooded the internet, especially since they believe the students were mistreated. As Coach Rome would put it, those are his kids on the sidewalk.
"Those are my kids on the side walk. They're not criminals, gangsters, they're not drug dealers. They're not murderers. They're here to get an education."
While the Lynchburg Police Department has not relieved the officers of their duty, the incident is being investigated. The Virginia University of Lynchburg also hopes to bridge the gap between police officers and their community.
Please fill in your e-mail so we can share with you our top stories!