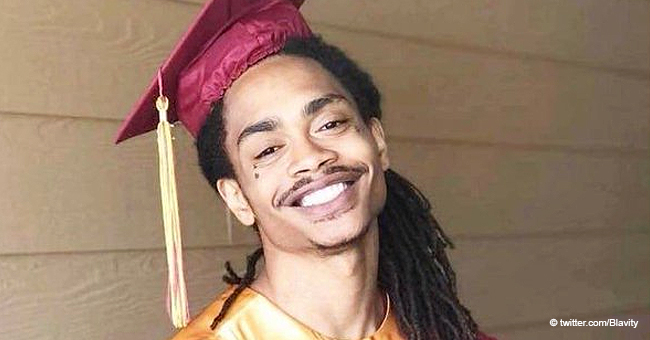 North Carolina Family Believes 21-Year-Old Truck Driver Was Murdered As Police Say No Foul Play

Losing a loved one is hard and even harder when it is to suicide. The police have ruled the death of a young man as suicide in North Carolina, but his family is hell-bent on the fact that foul play was involved due to some compelling details.
The family of a 21-year-old truck driver, Taemon Blair is convinced that the young man did not kill himself. The police have since ruled the death as a suicide after finding the young man hanged in his truck.
"As is the case with all death investigations, we have a very thorough and comprehensive investigative process. I'm confident had we have found signs of a suspicious death and the Allen County Coroner corroborated those findings it would 'not' have been ruled a suicide," a Fort Wayne Police Department spokesperson said.
But the older brother of the deceased, Dee Smith does not agree with the police and firmly believes his brother was murdered.
In a statement with Charlotte's FOX 46, Dee said,
"We just want him to get justice. That's all we want. We just want to find out exactly if somebody did it who did it and why."
Dee went on to say that he believed there was foul play because his brother was bright and on his way to becoming a great man.
According to Dee, Taemon had gone to jail for a year, but after his release, he vowed to do better and get his life back on the right track which he was already doing.
Taemon had gone back to school, got his diploma with straight A's, and also has a girlfriend whom he is expecting a baby with. So the family is asking — why will he want to take his life?
His mother, Taesha Hunt, also reported that she was contacted anonymously by a detective who suggested that there were signs of a possible foul play. According to Taesha, the detective told her that the inside of the truck looked like a struggle had taken place before the death.
"He said 'I looked in the front seat and I see the radio kicked, the dashboard kicked in, like somebody just beat it up,'" the mother said.
The family opened a GoFundMe account to help finance the burial which held on Wednesday and had family and friends of the father to be in attendance.
Hopefully, the police will reopen the case so that Taemon's finally can find peace with the death of their loved one.
Please fill in your e-mail so we can share with you our top stories!