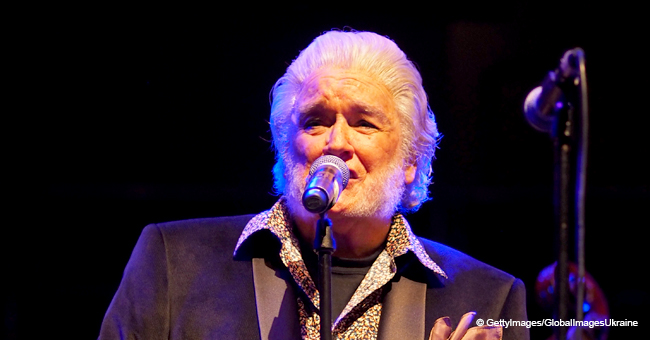 US-Born Pop Star Roasted for Saying He Won't Marry a Woman He 'Can't Raise' from a Young Age
PJ Proby was a pop star in his youth alongside Elvis Presley and Sir Cliff Richard, but the octogenarian made a sickening statement about the kind of girl he would rather date.
The singer and songwriter was about to launch his twenty-date farewell tour set in venues around the UK when he suddenly said some odd things about his preference in women.
"I won't marry a girl I can't raise from the age of 12, 13, or 14. I like that they're young and fresh-looking and don't come with a lot of baggage - nobody's messed with their heart and broken it."
He continued,
"They're still in school so I can have a hand in their education and make sure their grades are all right, make sure the way they think about religion is all right, and what is and isn't proper."
As disgusting as it may sound, Proby said that the last girl he dated fit his description exactly, a 13-year-old girl he met in 1997.
But he candidly spoke of it saying,
"I don't think there'll be another because it's against the law."
The singer originally from Houston, Texas, was called James Marcus Smith. He changed it to P.J. Proby at the suggestion of songwriter Sharon Sheeley.
He found success in the UK when he traveled to London, where he met British producer Jack Good, who gave him a few good breaks. But he lost his following after controversial performances that turned off the conservative British fans.
Proby has been married three times to young girls. His wives ages ranged from 16 to 21-years-old.
Once again, it seems, the singer has sabotaged his own good fortune because his farewell tour has been canceled thanks to his latest scandalous revelation.
Please fill in your e-mail so we can share with you our top stories!