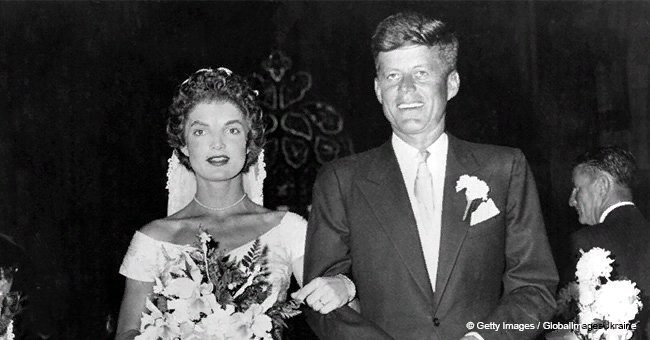 JFK's Granddaughter and Her Partner Looked like Him and Jacqueline at Their Wedding
The youngest granddaughter of John F. Kennedy, Tatiana Schlossberg, married her boyfriend on September 9, 2017, three days before JFK and Jacqueline's wedding anniversary.
Daily Mail carried a report on September 12, 2017, saying that the bride looked exactly like her grandmother Jacqueline.
The ceremony was held at the Kennedy family's 377-acre estate, Red Gate Farm. The site that she chose had strong emotional ties with her family.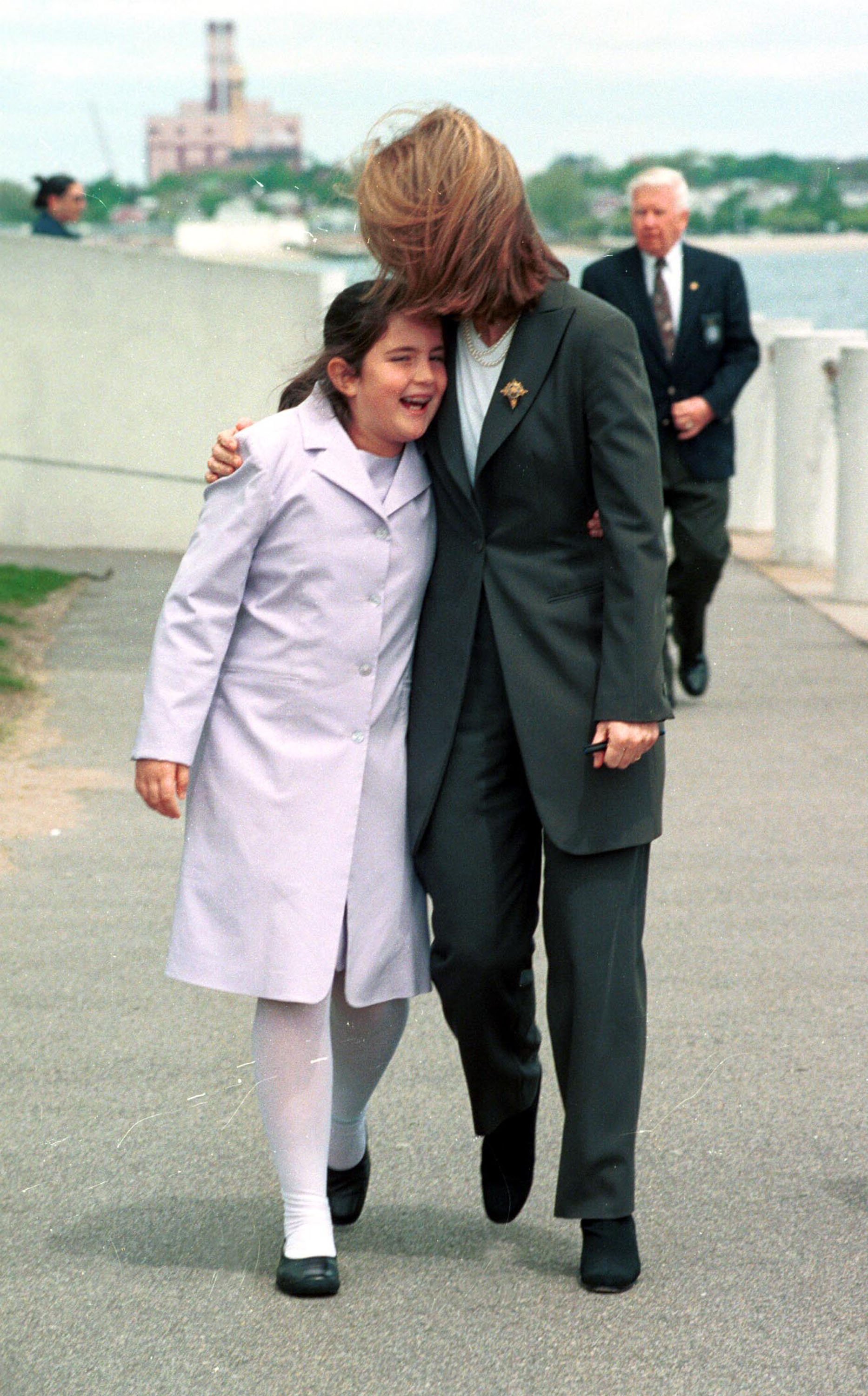 Caroline Kennedy and Tatiana Schlossberg outside the JFK Library on May 22, 2000 in Boston | Source: Getty Images
John Jr. died in a plane crash alongside his wife Carolyn and her sister Lauren Bessette back in 1999 while the three were traveling to the island for his cousin Rory's wedding at the estate.
On the other hand, Caroline, JFK's daughter, was a former US ambassador to Japan. She and her husband Edwin Schlossberg have three children, Rose, Tatiana, and Jack.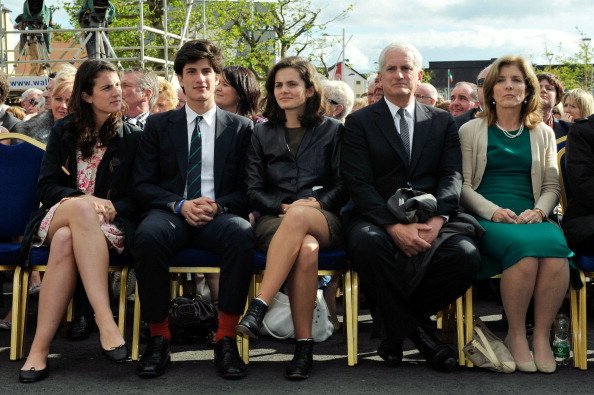 Tatiana and her family on June 22, 2013 in New Ross, Ireland | Source: Getty Images
For her big day, Tatiana seemed to have taken a page from her late uncle John F. Kennedy Jr.'s playbook, with a limited number of guests attending the nuptials.
The couple looked madly in love in the wedding photographs, and the wedding was held just three days before the anniversary of John and Jackie Kennedy. John and Jackie Kennedy got married on September 12, 1953.
Tatiana and George were very playful during their photo-shoot, in one of the photos, Tatiana jokingly points her finger at the camera and laughs, while there was a grin on her husband's face.
The bride wore a simple wedding dress with a high neck, a lace bodice and a long train that suited her tall and slender figure. The gown was very similar to her mother Caroline Kennedy's wedding gown.
Tatiana, who was previously employed by The New York Times as a reporter on climate change and the environment, had expressed thoughts about her grandfather back in 2013.
"For me, my grandfather lives in my imagination, in his words, and in the lessons he has left with us."
The Kennedy estate is not accessible to the photographers or the press, as there is just one road through the property to the main home on the Atlantic Ocean.
The couple met when they were attending Yale University and living happier than ever.
Please fill in your e-mail so we can share with you our top stories!