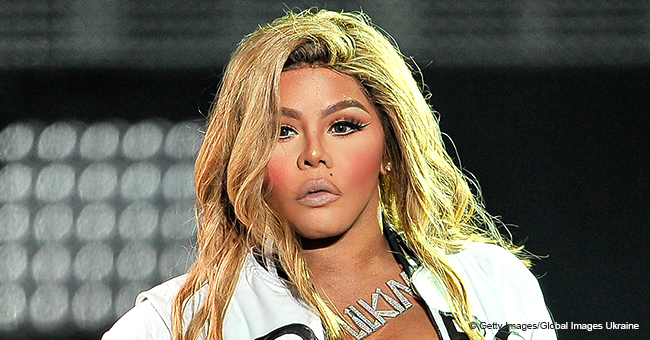 Lil' Kim Reveals Her Cousin Was 'Shot and Killed', Pays Tribute in Emotional Post
Lil' Kim mourns the death of her cousin who died from shooting just days after announcing the release date of her new album after 14 years.
Lil' Kim is heartbroken over the death of her cousin, Aggy. The rapper took to her Instagram to pay tribute to the young man who "was shot and killed" according to her.
"It breaks my heart to have to send out this special RIP to my little cousin Aggy who was shot and killed," Kim writes to accompany a photo of her late relative.
"At times you were so quiet but as soon as you started speaking everyone in the room knew that you were a real riot" she says, addressing her cousin who she also describes as a "halfway comedian." She further says he would have had a lot of potential if he pursued a scholarship in basketball as she told him to.
"We your family will greatly miss you and we will always keep our lighters up for you. Love you Aggy," she concludes.
Kim, real name Kimberly Jones, did not divulge any more details surrounding Aggy's death. Her mother, Ruby Mae Jones and brother, Christopher Jones have likewise remained mum about the incident.
The sad news of Aggy's death just came shortly after Kim announced the good news that she was releasing an album after 14 years. The project called "9" will be available by May 17 and follows "The Naked Truth" which was released in 2005.
Kim's latest album should help relieve her from her financial troubles that culminated in her filing for bankruptcy last year. She reportedly owed a total of $4 million to creditors and friend Missy Elliott even helped by loaning her $25k at one point.
Kim's finances began to dwindle in 2005 when she was incarcerated after lying about a shooting involving her friends. This was further aggravated when in 2008, her record company, Brookland Media sued her for $2.5 million and prohibited her from producing an album.
Please fill in your e-mail so we can share with you our top stories!