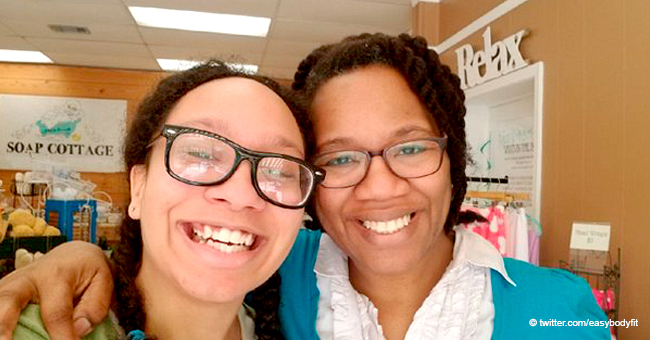 Mom with Multiple Sclerosis Becomes Best Friends with Her Daughter Due to Her Nasty Illness
A mother and child, Jackie Garrison and Emily Garrison became best of friends after the mother's illness rendered her incapacitated, and her 12-year-old daughter rose to the occasion.
Jackie Garrison is a mom and the owner of a soap shop "Oma's Favorite Soap Cottage." Life was normal for Garrison until 2014 when she started to notice numbness on the right side of her body.
The numbness started from the rib cage to lower body parts and came with tingling and burning sensations. This led to a trip to the hospital, where several tests were carried out, but the doctors could not figure out what the problem was.
Months later, they got a diagnosis, and Garrison found out that she had Multiple Sclerosis (MS). The news came with a lot of challenges, as it meant that the once-healthy woman would require care for the rest of her life.
Who would care for her? The options before her were her two daughters and her husband who was recovering from prostate cancer. Garrison's second child, Emily, who was twelve at the time, decided to step up and look after her ailing mother.
The condition made it hard for the mother-of-two to do anything by herself, and could only drive for about twenty minutes. The soap maker also had issues forming her words and seeing clearly, and Emily became her mouth and eyes.
They became each other's support, as the now 17-year-old teen had Attention Deficit/Hyperactivity Disorder (ADHS). Five years down the line, the teen harbors no ill will towards her mother even though at first, she thought it was unfair that so much of her life had to be given up.
Emily told "Yahoo Lifestyle" that it's not a parent's choice to have MS, and children who have such should be supportive and patient.
According to the National Multiple Sclerosis Society (NMSS), multiple sclerosis is an unpredictable and disabling disease that affects the central nervous system.
Its symptoms differ in different individuals but include fatigue, numbness, tingling, weakness, pain, and walking difficulties. Those suffering from the disease are advised to enlist the help of professional caregivers.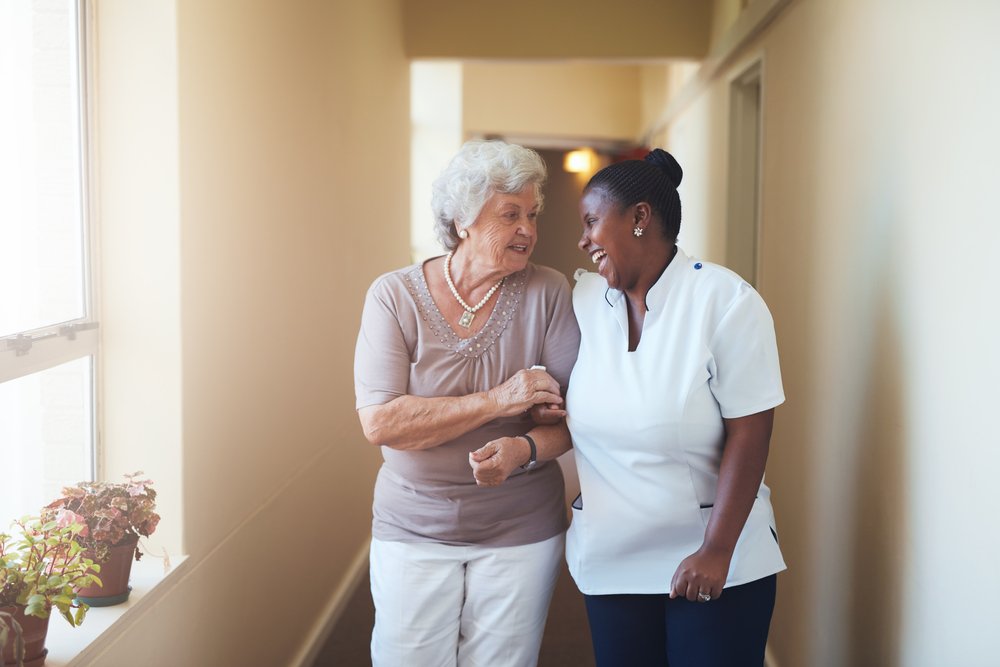 Professional caregiver taking care of elderly woman | Photo: Shutterstock
Organizations like the NMSS, support groups, and caregiving agencies provide caregivers. They can be paid for personally or through insurance—if the insurance covers home care.
When choosing a caregiver, give the person a list of specific needs, and find out about the candidate's work history and ethics. Also, ensure it is someone reliable, trustworthy, respectful, compassionate; who speaks your preferred language and a person you are comfortable around.
Please fill in your e-mail so we can share with you our top stories!