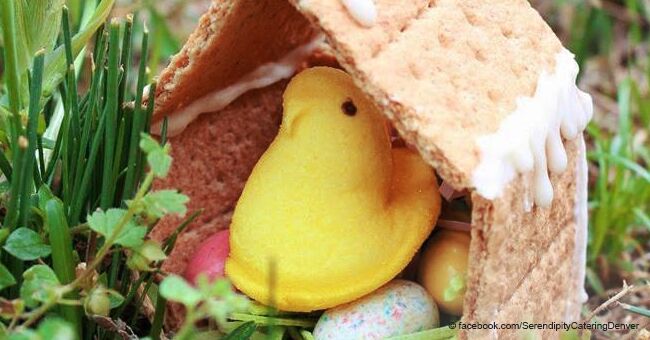 How to Make Adorable 'Peep' Houses for Easter

There's a new and creative way to enjoy the Easter celebration -- making Peeps Houses. Yesterfood provides an easy step by step instruction on how to make one.
With Easter fast approaching, everyone is looking for a creative way to celebrate through fun activities with the family. Parents are usually searching for easy DIY bunnies, eggs, and other colorful figures to make in light of the Easter celebration.
One of the ways to join in on the Easter fun is by making Peeps Houses, which are easy and enjoyable to make, and delicious to eat. Yesterfood recently shared a step by step process on how to make these.
Cartoon bunny with decorated Easter eggs house | Source: Shutterstock
Before starting the activity, it is best to gather the following materials: peeps, graham crackers, frosting or icing, newspaper or parchment paper, and Easter decorations. It is best to make your own icing from buttercream frosting or to use a thick ingredient that won't easily melt. The recommended graham crackers to be used are also those that are thick and sturdy.
To prepare making the houses, you must first place the newspaper or the parchment paper on a flat surface, as not to make a mess from the activity. The base of the house will be the graham crackers, hence it should be divided depending on how big you want the house to be. The icing will be used to hold the graham crackers together to make a stable house. The rest of the ingredients are to be used as decorations for the house, which will be the fun part of the activity.
Making peeps houses is only one of the many ways to bond with the family during the Easter season. Among the other Easter, traditions are dyeing Easter eggs, making an Easter bunny, and making Easter baskets.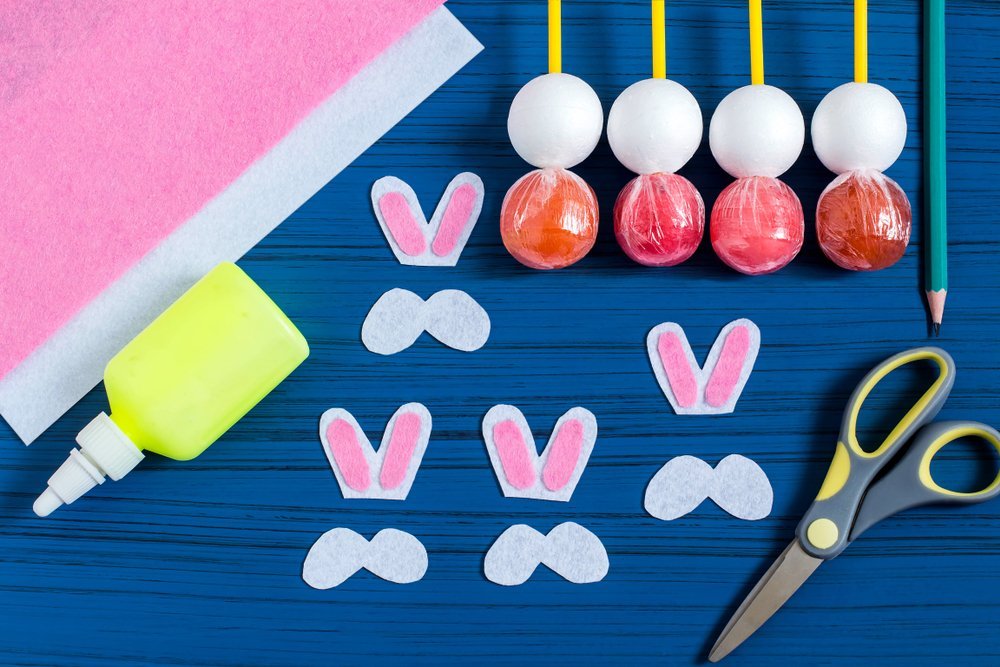 Making Easter bunny from lollipop | Source: Shutterstock
Dyeing Easter eggs are traditional and creative, especially if you are on the artistic side. It traces back to the ancient pagans who believed that eggs represented life and rebirth. Back then, celebrating Easter included giving colored and decorated eggs to friends and family.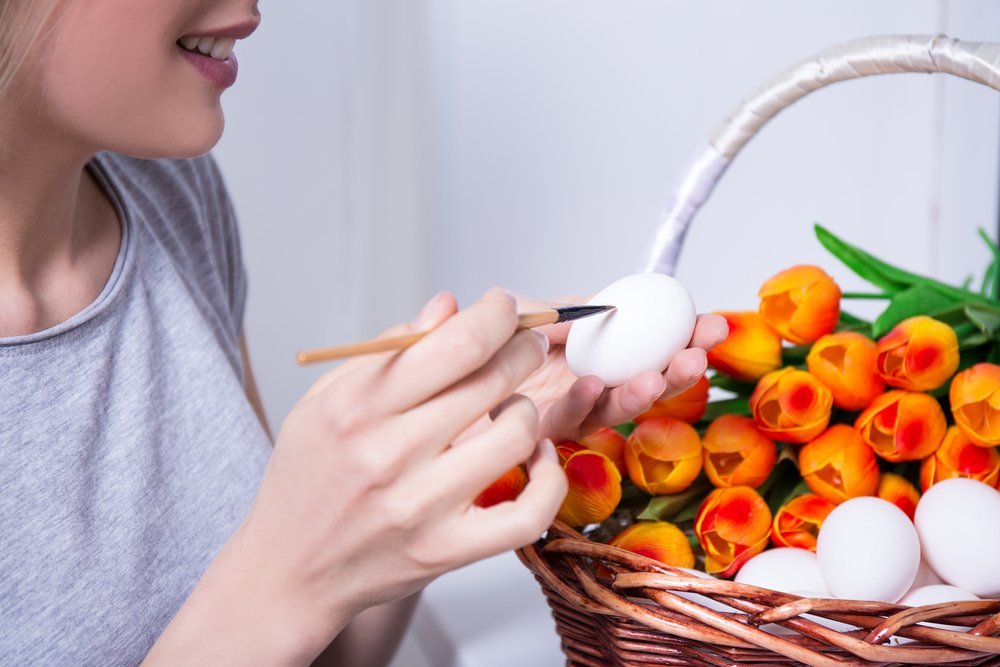 Close up of a young woman painting Easter eggs | Source: Shutterstock
Making easter bunnies, according to Time, also dates back to the Pagans. Their celebration of fertility, through their goddess of fertility, Eostre, was seen through rabbits which were famous for this particular trait. It is thought that the tradition was brought to America in the 1700s by German immigrants who introduced "Osterhase," or the tradition of egg laying.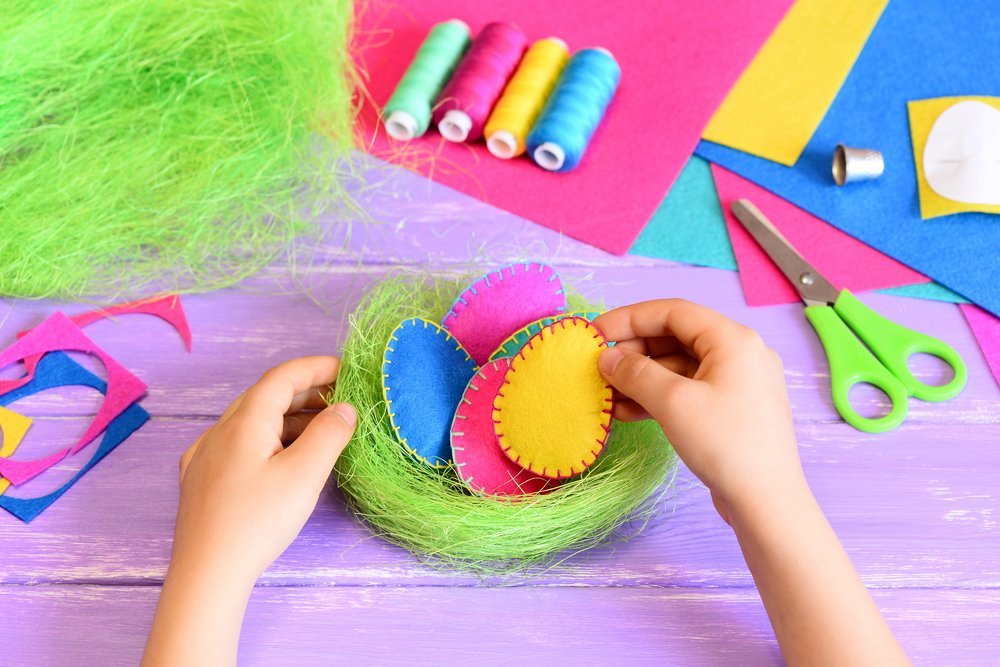 Little girl does an easy and attractive Easter decor idea | Source: Shutterstock
The "Osterhase" tradition also includes laying a basket, originally a nest, outside houses. This encouraged a mythical bunny to drop by the nest and lay colorful eggs. Now, these nests are baskets, which kids enjoy decorating during Easter.
Easter celebrations are also common among celebrities. Last Easter, famous singer, Pink, went to Mexico with her family. They enjoyed the Cabo San Lucas beach, basking under the sun.
Their children, Willow, 6, and Jameson, 1, enjoyed the celebration, posing with the Easter bunny. A photo of their vacation was posted on Pink's Instagram account.
Please fill in your e-mail so we can share with you our top stories!