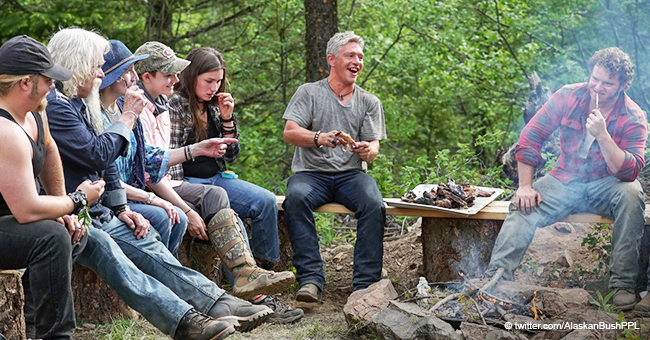 'Alaskan Bush People' Matt Brown Looks Radiant, Shares a Pic of His Sobriety Coin Amid Recovery
After his second stint in rehab for alcohol abuse, Alaskan Bush People star Matt Brown shared a picture of his sobriety coin on social media. The reality star took to Instagram to post a photo of his sobriety coin, sharing a glimpse of his successful journey to sobriety.
In his Instagram post, Brown shared a photo of his sobriety coin with a hopeful caption.
"Afternoon everyone! Hope your day rocks! Never give up never surrender," he wrote.
Later, the star posted a cheerful selfie with a bright smile playing on his lips.
"Have a good night everyone, or day depending on your location," Brown captioned the photo, which he snapped while seated inside a vehicle.
Brown is working on his recovery which seems to be going strong. According to a source, He initially went to rehab in 2016 after his situation started to get out of hand while he was spending time drinking with friends.
Since then, he turned to a local facility in September for a second stint. While he moved in and out of the facility through February, his family stayed strong and missed him.
Brown's father shared he is "fighting a hard road" and has been doing so for a long time. He said his family tries to let him know that his family will be there for him no matter what.
"We just want him to do what he needs to do to get better."
According to a source, Brown finally got his money that his parents had withheld so that he could get his act together. They released payment of $,250,000 which was paid by Discovery to let them film his rehab treatment.
Brown's family proved they are supportive when they showed "unbelievable support" after he told them about his addiction. They stood behind him when he decided to seek treatment.
Please fill in your e-mail so we can share with you our top stories!