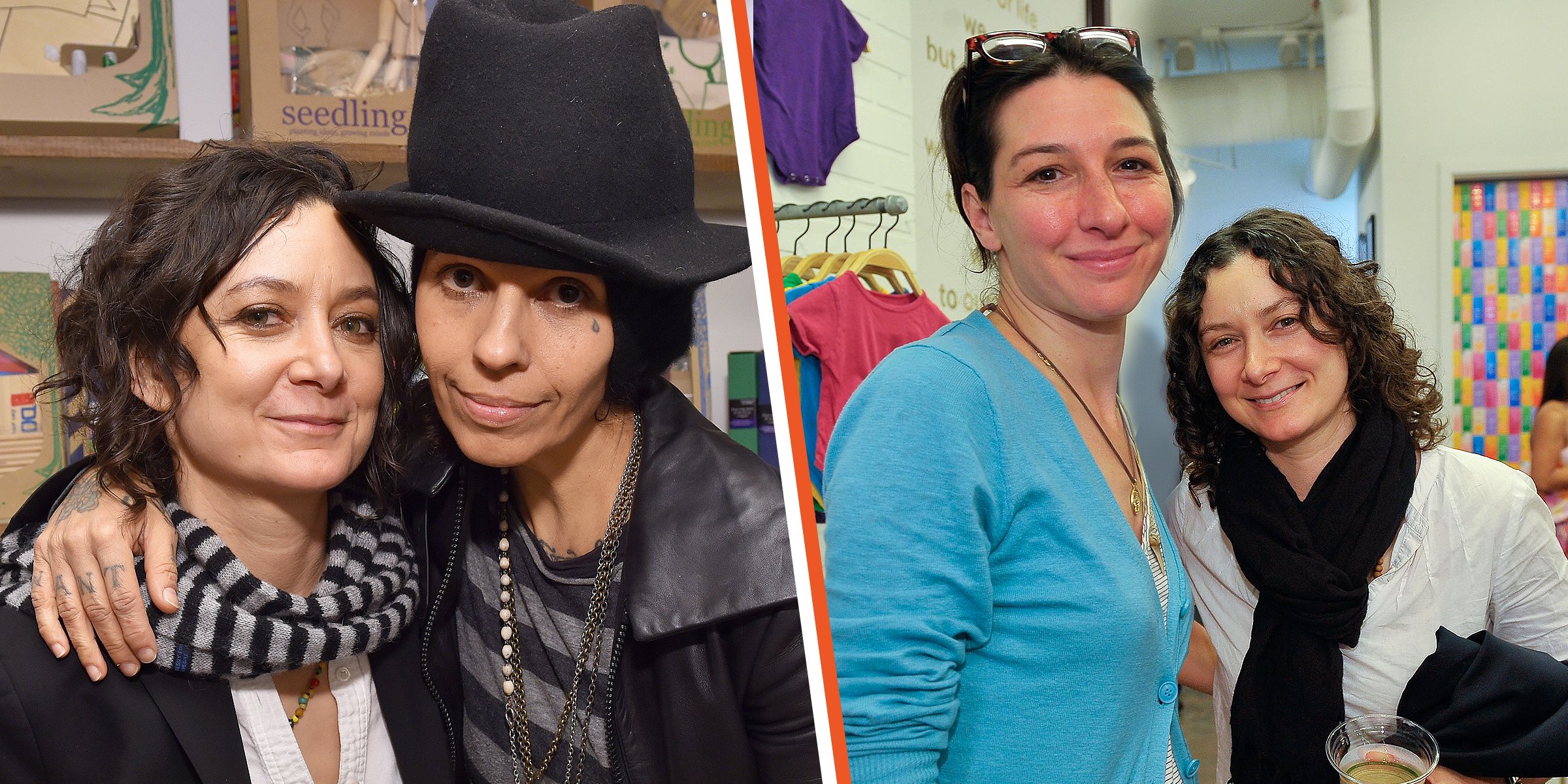 Getty Images
'Roseanne's' Sara Gilbert Shares 3 Children with 2 Different Women — Meet Her Kids
Famous actress Sara Gilbert is a proud mom of three kids she shares with two different women, but it took her a long time to become a mother she could be proud of. Here are all the details on her journey to motherhood.
At some point in the lives of many, they will have a huge crush on a person. As a general rule, nothing happens between both parties most times; however, Sara Gilbert had it different because she ended up dating her crush, Johnny Galecki.
The pair worked alongside each other on the TV sitcom "Roseanne." However, while their on-screen characters went on to get married, the pair who were also dating, in reality, did not.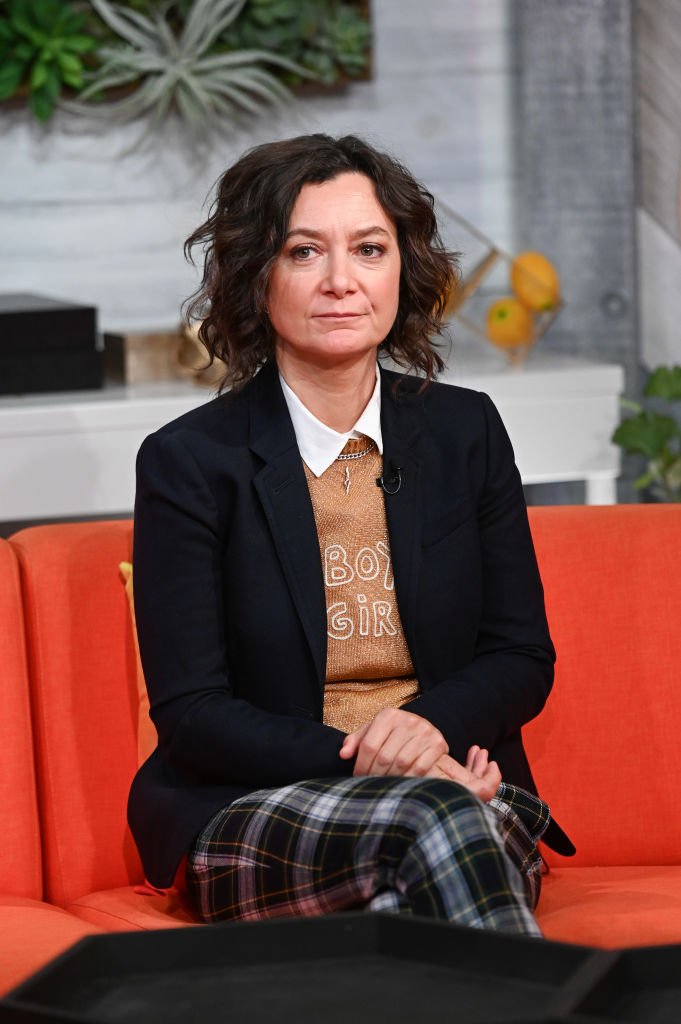 Sara Gilbert visits BuzzFeed's "AM To DM" on September 19, 2019 in New York | Source: Getty Images
She once admitted to having a huge crush on Galecki, whom she thought was "cute," and soon after, they started dating. Then came the makeout sessions they would have, but unlike the blazing passion Galecki expected from his lover, all he got was dissatisfaction and depression that would creep over her each time they had such sessions.
The man quickly realized that he was the one triggering her depressive moods and took it personally — until she told him everything. She let him know that it most likely had to do with her sexuality, and according to her, the actor was "super sweet" about it.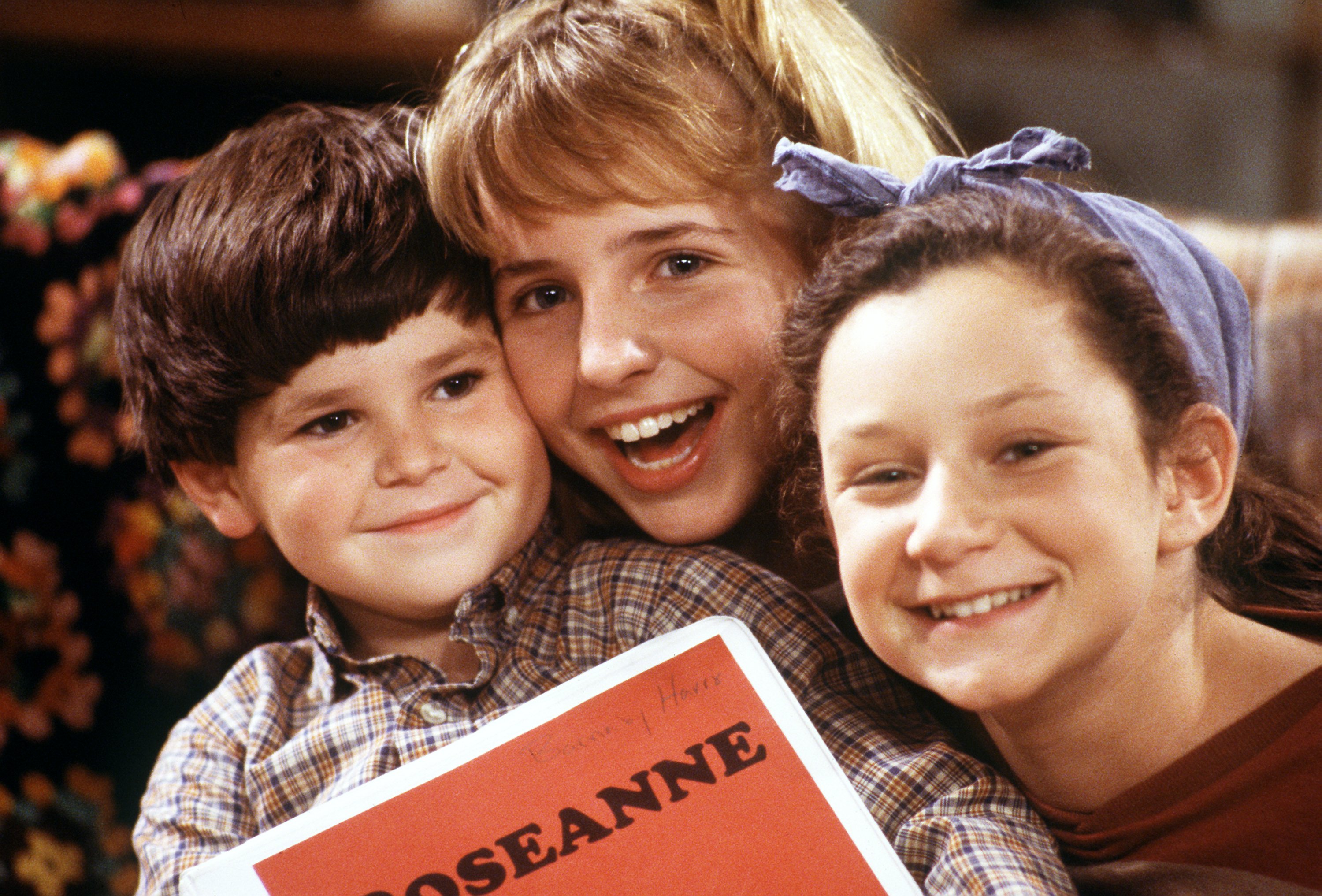 Picture of Michael Fishman, Lecy Goranson, Sara Gilbert in a scene of an episode of TV show, ROSEANNE which aired on November 29, 1988 | Source: Getty Images
Sara was very scared of the backlash coming out would generate, and Galecki's support was something she came to count on as she continued her journey of self-discovery.
Sara believed that she had kept her secret very safe in the past; however, her sister, Mellissa Gilbert, once confessed that she had always "kinda" known.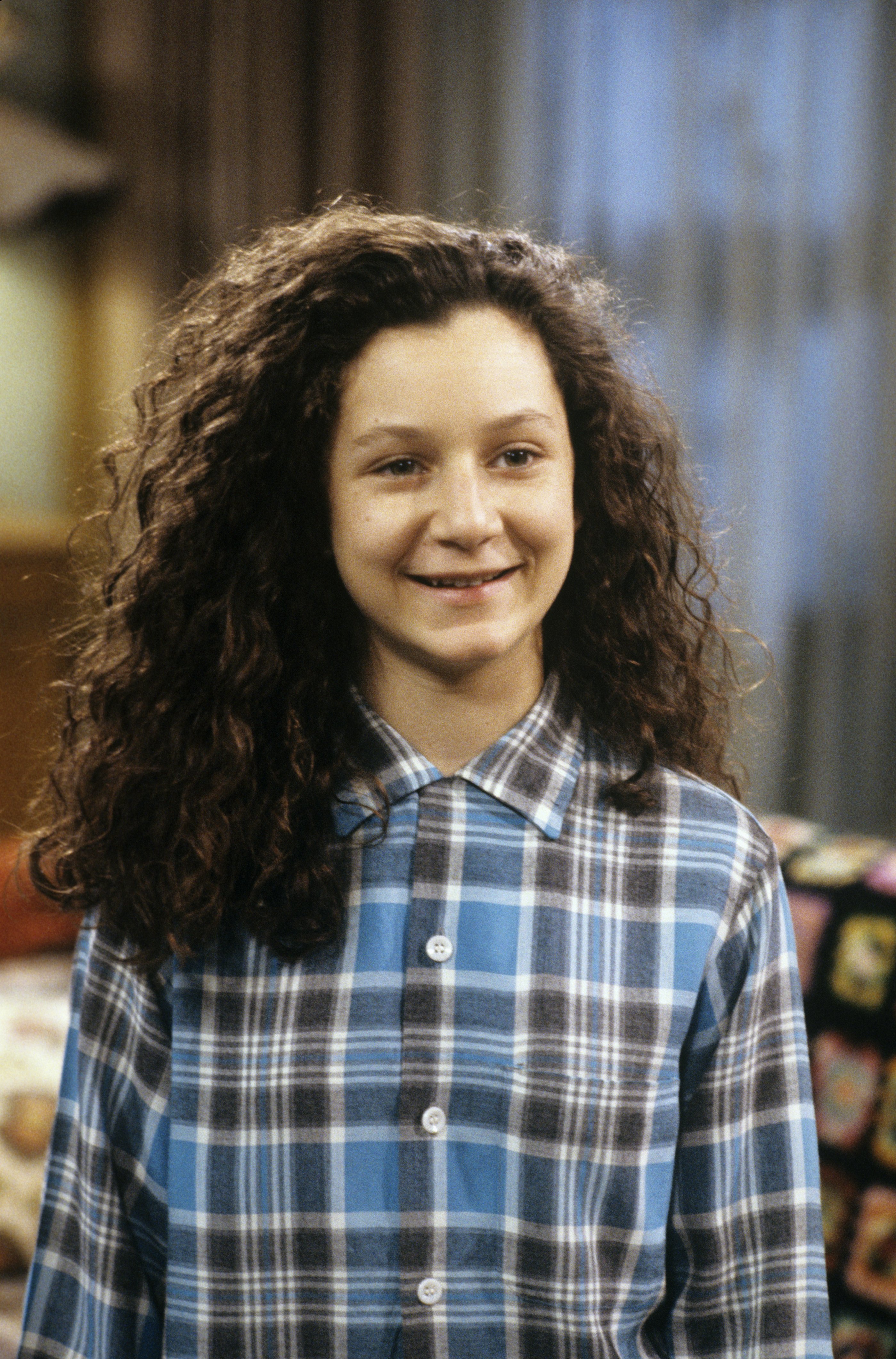 Picture of Sara Gilbert in a scene of an episode of TV show, ROSEANNE which aired on October 9, 1990 | Source: Getty Images
She revealed the information in a manner that suggested that she had known her sister's secret, kept it, and also refused to think differently about her because of it.
SHE FOUND AND LOST THE LOVE OF HER LIFE
After spreading her wings and coming out as gay, Sara went on to have close relationships with two different women, one of whom she chose to marry.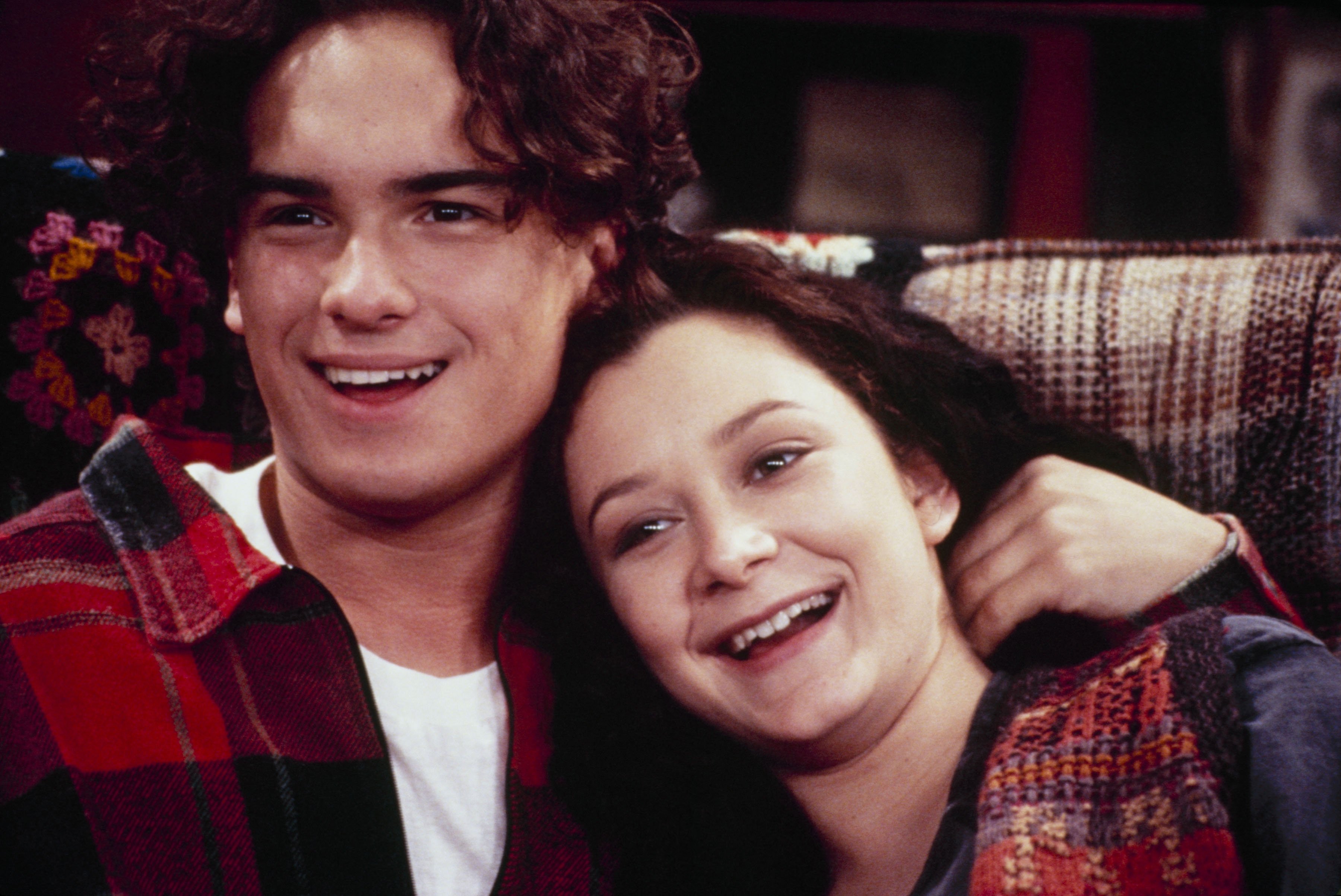 Picture of Sara Gilbert and Johnny Galecki in a scene of an episode of TV show, ROSEANNE which aired on September 28, 1993 | Source: Getty Images
The first woman is Alison Adler, and the pair were in a relationship for about a decade before they parted ways in August 2011. When it ended, not a peep was heard from Sara, which was unexpected because the relationship had been quite long, even outlasting whole marriages.
When she finally spoke up, the actress declared that marriage may not be "all it's cracked up to be." At the time, she acknowledged that she had never been married but also stated that she had been in a long relationship she felt emotional about.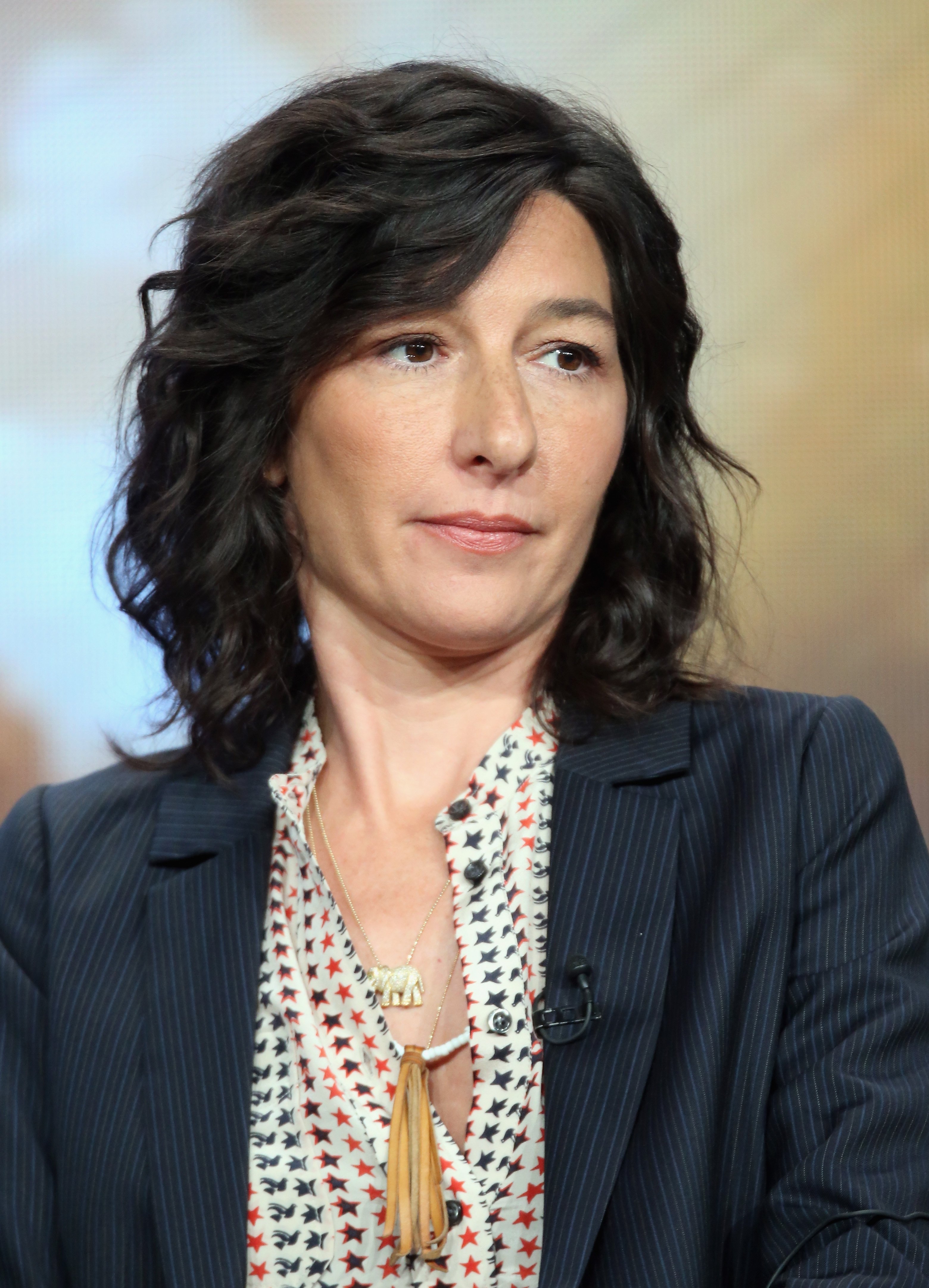 Ali Adler speak onstage at a panel discussion during The CW portion of the 2016 Television Critics Association Summer Tour at The Beverly Hilton Hotel on August 11, 2016 in Beverly Hills, California | Source: Getty Images
She was in a world of pain over the breakup; however, Sara claimed that life with Adler had been "special," so she would never want to trade it for anything. With that, it was a wrap on her end, and a few months later, Sara was seen in public with her new love interest, Linda Perry.
It turned out that her crafty little kids had only been visiting her on set because they got away with many goodies. In March 2014, the pair got married even though it was just a formality for them.
The ceremony went down at One Gun Ranch in Malibu, Calif., and the guests were served a strictly vegan menu while a cocktail started the party.
Days after the jolly affair, Sara revealed wedding photos and gushed over how different getting married made her feel. She even admitted that the whole idea made her feel safer and admitted that she was focused on making sure the union remained standing firm.
Over time, that resolve weakened, and by December 2019, Sara filed for divorce, and she cited irreconcilable differences. The date of separation was dated August 2019, but the two did not reach an agreement until October 15, 2021.
BECOMING A PARENT
Sara Gilbert first became a parent while she was dating Adler; the two are parents to son Levi and daughter Sawyer, both of whom they continue to co-parent even after their relationship hit the rocks.
She welcomed her third child while she was married to Linda Perry; the pair kept it under wraps for some time, but when Sara refused to complete a dare on "The Talk Show's Facing Your Fears," she had to explain herself.
In the end, she chose that moment to reveal that she was expecting a child with Perry. As the show progressed that day, Shemar Moore joked about being the baby daddy even as Kristoff St. John insisted that was his role.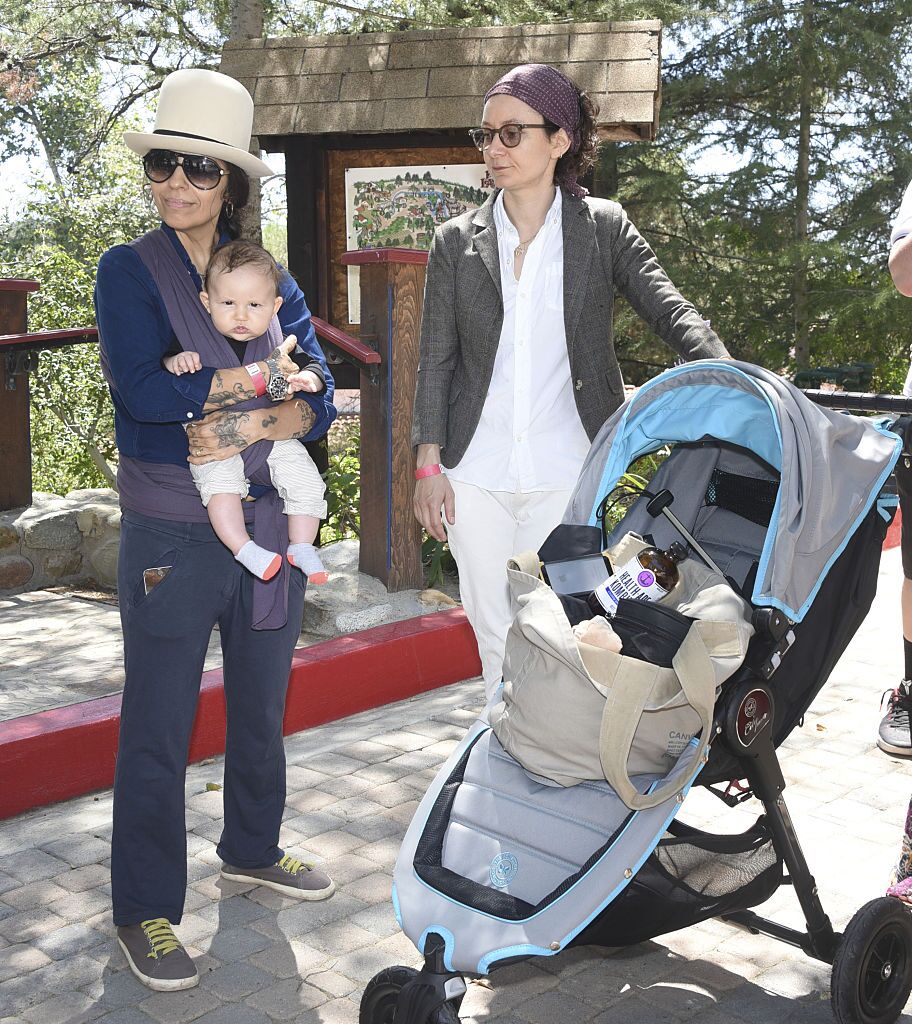 Linda Perry, Sara Gilbert and son Rhodes Emilio Gilbert Perry attend Peak Mind Foundation Hosts A Talk With His Holiness The 14th Dalai Lama | Source: Getty Images
Sara and her partner welcomed their child later on, on February 28, 2015, and named him Rhodes. He was her second boy, and right from birth, he had she and Perry wrapped around his little pinkie.
Everyone who is familiar with the talented woman knows that she is a very devoted mom who does not play with parenthood; in the past, she once quit her job just so she could focus more on the most important and also basic things in her life, especially her kids.
HER FAMILY LIFE NOW
Not much has changed since Sara got divorced from Perry; at least not where the kids are concerned. While together, Perry had revealed that she and Sara would have no more kids, and she even confessed that the actress barely "squeezed" the last one out.
Sara has always been all about her kids, and they reciprocate all that love very earnestly. In the past, her only daughter honored her after she quit her job on "The Talk" by dedicating a special performance that would mark her exit.
In the song, the little girl confessed that she loved Sara and begged her to "never ever go away." It was an emotional affair, and it melted many hearts.
Sara and Perry have always received praise for always being there for the kids regardless of the fact that their own relationship had ended. They have both been pictured with their son Rhodes, and they always look like they are having a great time.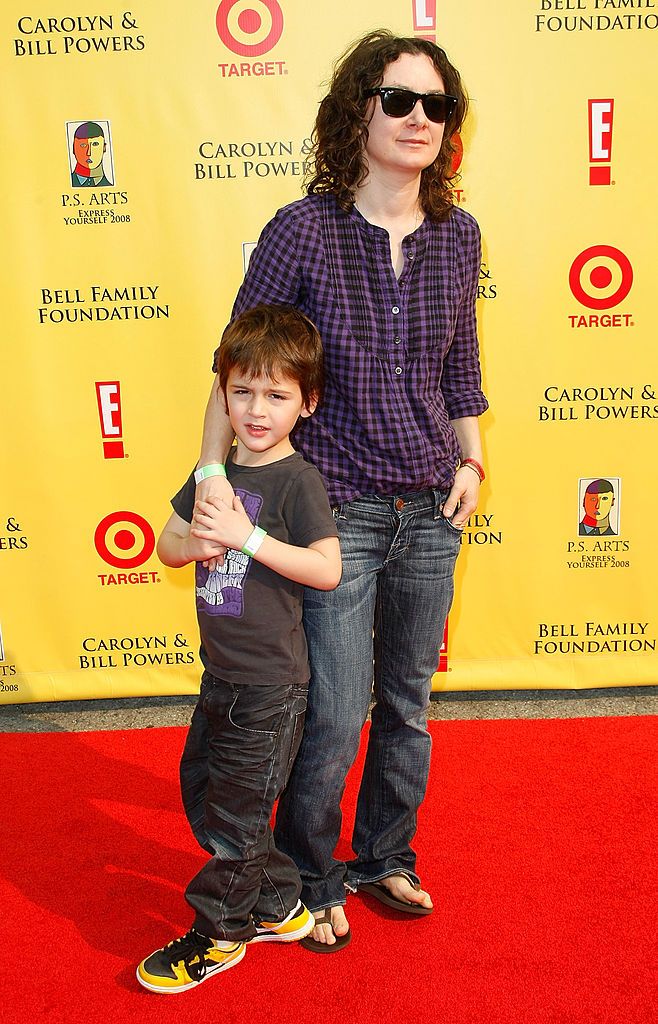 Sara Gilbert and son Levi Hank Gilbert-Adler at the P.S. Arts "Express Yourself 2008" on November 16, 2008, in Santa Monica, California | Source: Getty Images
Even single, Sara still enjoys being a parent, and these days she has gotten better at juggling her work and family time; sometimes, that involves having her kids on the set while she's busy getting for a show.
However, it turned out that her crafty little kids had only been visiting her on set because they got away with many goodies. They knew little about what she was doing on set but were always the ones offering to come to see her do her thing.
In 2021, Sara revealed how quarantining was going with her children, and she praised her kids for how good they were all taking the pandemic and its implications. They were able to survive the ordeal and are now older.
Her third child, Rhodes, is now seven years old. His parents reached a custody agreement where he was concerned; they would both spend an equal amount of time with their child, and neither will have to pay child support.
Her second child, Sawyer, who sang her the special number when she was younger, is now 14, while her brother, Sara's first child, Levi, has clocked 17.
The tight family bonds all three share have been showcased on their social media pages frequently, and fans can't help but congratulate the proud mom every time.
Please fill in your e-mail so we can share with you our top stories!