Meet Actress and Talk Show Host Sara Gilbert's Three Children
Sara Gilbert is a well-known American actress who has done numerous films and TV series in her illustrious career.
She first made a name for herself in the TV series "Roseanne," playing the role of a teenager named Darlene Conner-Healy; this role earned her two Primetime Emmy Award nominations.
Gilbert chose not to discuss her personal life or sexuality in public. In her early days as an actress, she dated her co-star Johnny Galecki but before realizing her true sexuality. She and Johnny are still good friends. 
She later dated television producer Allison Adler and together they have two children, a son, Levi Hank, born to Adler in 2004 and a daughter, Sawyer Jane, born to Gilbert in 2007. 
After her breakup with Adler, she dated Linda Perry and got engaged back in 2013. She married the music producer the following year.
Three years ago, she gave birth to their son Rhodes Emilio Gilbert Perry.
Gilbert is a big part of the Emmy Award-winning show "The Talk," she is also the co-host as well as the creator of the daytime talk show.
The actress said that when her daughter was born, she felt overwhelmed. Doubts popped into her head. She explained: 
"Was I giving the baby enough attention?" she wondered. "Was I giving my son (who was three at the time) enough attention?" 
She then joined a mothers group, and it helped her to find reassurance and support. She also found the idea for the motherhood-centric chat show that aired in 2010 and became "The Talk."
"It was sort of like a light bulb. I thought, 'What if there was a show where a bunch of women sat together and talked about the world through that perspective?'"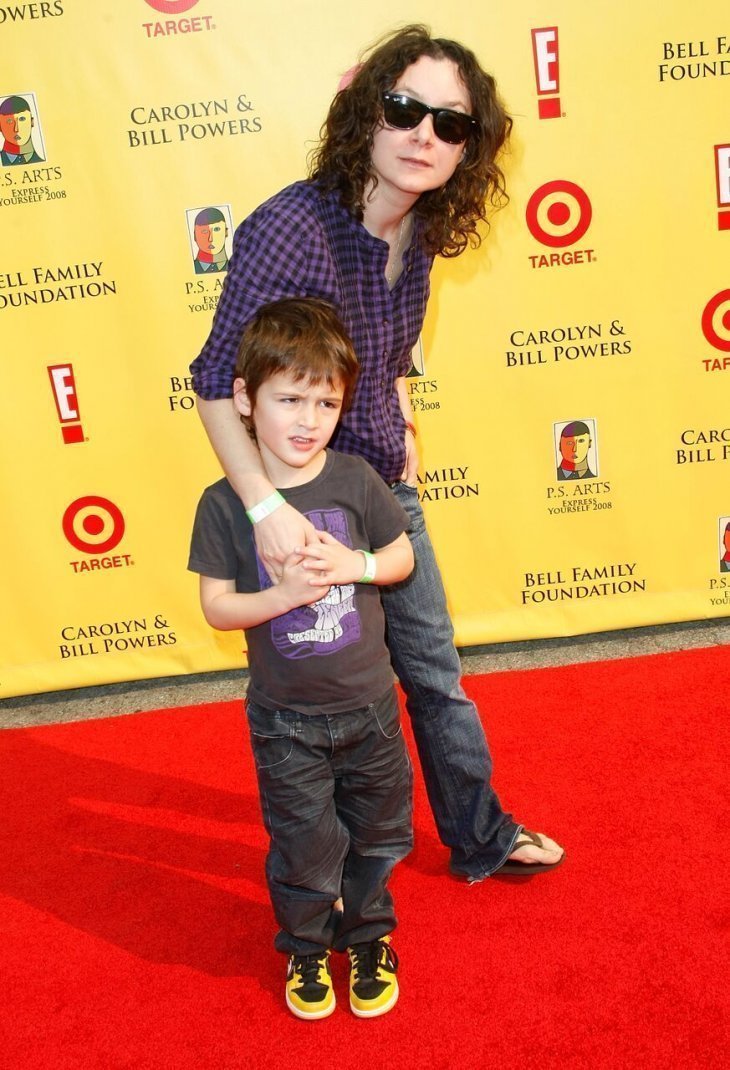 After her breakup with Adler and just before the launch of her talk show, Sara Gilbert came out publicly about her sexuality and accepted that she was gay.
Apart from playing the popular role in the hit series, she has also done some memorable work in the TV series "The Big Bang Theory" as Leslie Winkle.