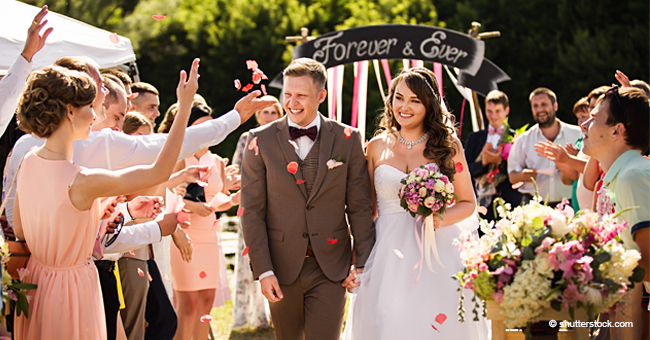 'Rude' Bride Demands $300 from a Friend Because Her 'Miserly Gift' Didn't Cover the Venue Cost
Weddings are becoming more bizarre as brides turn to bridezillas in a mad quest to have the biggest, most expensive wedding, whether they can personally afford to or not.
An Australian woman was left shocked when her now ex-friend called her up weeks after the wedding demanded a further $300 to cover expenses because her "miserly" gift of $200 in cash and a $75 candle was not enough.
The guest was told in no uncertain terms that her gift was insufficient to cover what the bride claimed was a $250-per-head venue and that they would have to send $300 more to make it "fair."
The guest, who did not want to be named, posted the altercation in an online wedding shaming group wondering if this was normal.
The anonymous guest wrote that it was a beautiful wedding with lots of guests in attendance and the bride and groom sailed off on a yacht for their honeymoon.
"
You can't charge admissions for your wedding.
"
But then came the horrible call a few weeks later where the bride told them that she and her husband's cost of attending the wedding far outweighed their contribution.
She wrote:
"I was blindsided, one minute it's all talk about her amazing honeymoon and the next she's talking about misers and how she [...] couldn't believe my gift was miserly."
Comments on the thread were quite clear as to who was in the wrong: "If they want to break even, they can sell tickets," one person suggested.
"You can't charge admissions for your wedding. You don't owe the bride anything," said a second with a third agreeing: "Seriously, if that's your philosophy you should just charge admission. So gross."
The new-mother discovered that the rude bride had called several friends in their close-knit group and berated them all for their thoughtlessly "cheap" gifts, telling them that she would be regifting their presents.
The group of friends were shocked and have since "unfriended" her en masse. Pretty sure she did not see that coming.
Please fill in your e-mail so we can share with you our top stories!