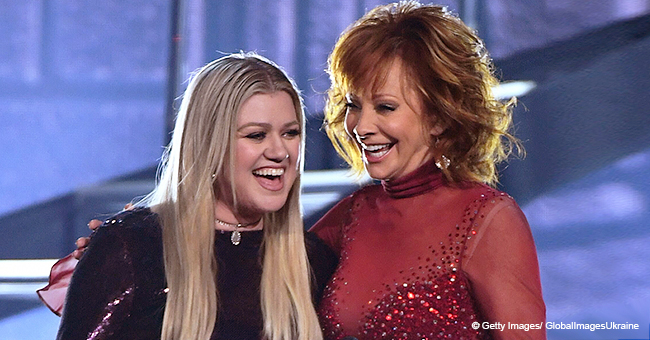 Reba McEntire Shed a Light on How She Deals with Her Famous Relative Kelly Clarkson
"Queen of Country" Reba McEntire and Kelly Clarkson were already good friends but ended up becoming family, and the love they have for each other is overflowing.
McEntire married Narvel Blackstock in 1989 and became stepmother to his kids Shawna, Chassidy, and Brandon Blackstock. Brandon is married to Kelly Clarkson in 2013, and the bonus of gaining Reba McEntire as a mother-in-law was priceless.
Clarkson paid tribute to McEntire saying,
"If we're all being honest, sometimes when we meet our heroes it doesn't always pan out how you hope. But meeting Reba, being friends with her, and eventually becoming family has been one of the highlights of my life."
Even after Reba and Narvel ended their marriage in 2015, her relationship with Kelly remained strong. Kelly, Brandon and their kids manage to spend the holidays with Reba whenever possible.
The country stars have a friendship that goes way back to the days when the American Idol winner Clarkson took advice from her idol, McEntire, as she learned the ropes of the business.
Reba shares,
"We don't get to see each other as much as we used to, and I hate that."
Clarkson must have also learned the ropes of being a fantastic stepmom from Reba. Kelly is a proud mother of four; her oldest two are stepchildren from Brandon's first marriage to Melissa Ashworth. She and Brandon have two of their own.
She shares updates of all their kids on her social media. The eldest, Savannah is sixteen and is an accomplished equestrian.
Seth who is eleven, who seems to enjoy singing and dancing, has already appeared on stage with Clarkson.
Then there are the little ones, River Rose and Remington Alexander, who already love their big sister and big brother round up the Blackstock clan, a life accomplishment Clarkson values the most.
Please fill in your e-mail so we can share with you our top stories!