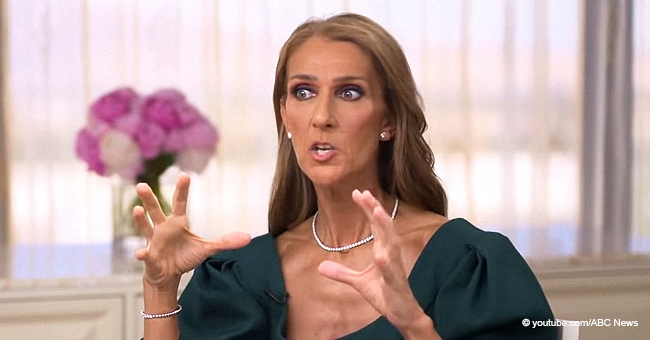 Céline Dion Admits She's 'Very Much in Love' While Shrugging off Her Weight Loss Concerns
Celine Dion shows body positivity, saying she is a "little thinner" but nothing is wrong with that. The singer did not shy away from admitting she has lost a few pounds while adding she is healthy.
Addressing the concerns regarding her weight loss, The Grammy-winning singer assured she is fine and there is nothing to worry about.
"It's true that I'm a little thinner. Everything's fine, nothing's wrong."
The singer attributed her slender figure to the ballet routine which she practices four times a week with backup dancer Pepe Muñoz. She prefers to "keep things fun" rather than pushing herself to maintain a strict fitness regimen.
Celine, who lost her husband of 20 years three years ago, reflected on how she found the strength to move on with her life while sharing wisdom on how to deal with the grief of loss.
"You cannot stop living," she said. "Go forward. And today's the first day of the beginning of my life because I know that, I don't have to worry."
Her husband René was a music producer who had helped guide her career throughout their time together. He helped her manage her career ever since she was discovered, giving her "strength, power, and positivity" as long as he was alive.
The "My Heart Will Go On" hitmaker is now challenging the positivity that he spread in her life into being a good parent for their children.
"The kids are growing, and I see them. And I look at them and I'm like, "Wow ... we've done a great job," the singer gushed, adding she is proud of them.
The couple, who got married in 1994, share three sons-- René-Charles, Nelson, and Eddy.
Celine was recently announced as the new global ambassador for L'Oréal Paris, which is her first beauty contract. Her first campaign with the brand will be a TV commercial for L'Oréal Paris' Excellence Hair Color.
After the huge loss, Celine said that she is in love again but did not reveal the details of her love interest. She will give her last ever performance at Caesar's Palace in Las Vegas in June.
Please fill in your e-mail so we can share with you our top stories!