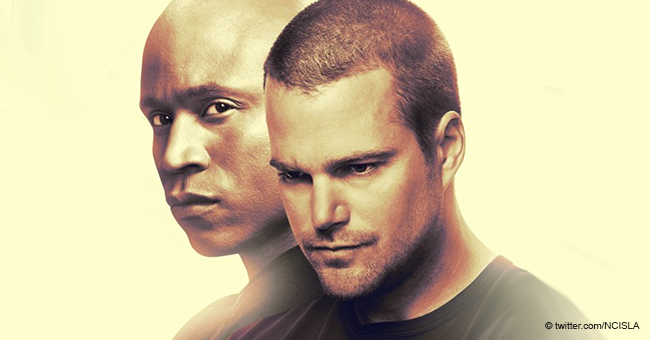 NCIS: LA Fans Are 'Scared' That the Series Might End after Watching the Recent Episode
The NCIS spinoff series' 10th season is coming close to an end, and as exciting as it has been, fans are getting upset fearing the show might be ending for good.
On March 31, NCIS Los Angeles' episode 235 was aired, leaving fans of the show with a bittersweet taste as they see some of its storylines coming too close to a closure, which makes them fear the end of the series is close.
Episode 19 from Season 10, titled "Searching" had Eric (Barrett Foa) and Nell (Renée Felice Smith) considering leaving Los Angeles to move to San Francisco, and they have strong enough reasons to do so.
IS THE END NEAR?
Nell needs to be in San Francisco to care for her mother, suffering from heart disease, while Eric has a job offer there, which gives the couple of veteran characters of the series a possible exit story.
Arguably, the series might keep going without these two, even though they will be deeply missed by the fans, but they are not the only characters that appear to be tying up loose ends as if the series was preparing to reach its final chapter.
G. Callen (Chris O'Donnell) for instance, had a reunion with his sister and nephew, after a life-long search for his identity and origins, since he grew up an orphan, jumping from one foster family to another and undergoing abuse.
Finding his long-lost relatives and reconnecting to them is a big breakthrough for Callen, and viewers wonder if this will prompt his decision to leave the investigative team (and the series).
Concerned fans also noticed that most of the characters seem to be focusing on their future, from what they could gather from the character's dialogues.
"I highly dislike the dialogue that makes it sound like everyone is thinking of their future as if the show is gonna end soon. Please no. #NCISLA"
-Amanda Rae, Twitter, March 31, 2019.
But all this closure doesn't have to mean the end of the series. It might, after all, be just preparation for the season finale, which is around the corner and might bring surprises and cliffhanger for major characters.
Apart from the hints the fans are claiming to be getting from the story, the series renewal status at CBS is worrying them, for as of April 4, the show has not been announced to return for an eleventh season.
THERE IS HOPE
On the positive side, there are signs that can give fans hope about NCIS Los Angeles not going anywhere soon, like the expected return of JAG stars David Elliot and Catherine Bell reprising their roles from the series that originated the franchise.
TV commentator Matt Carter doesn't believe the show is coming to an end at least on the current season. The main reason for Carter to believe so is very simple: ratings.
"This show is proving to be an anchor for CBS, even in spite of Hetty being MIA for most of the season, and it'd make little sense to get rid of it," Carter said.
"We think there's a bigger chance of there being sweeping cast changes than the show getting canceled, but we're not even sold on sweeping cast changes just yet," he added.
REMEMBER DOM VAIL?
After all, NCIS LA proved very early in the show that no character is indispensable for the series to continue.
Back in Season 1 character, Dom Vail (Adam Jamal Craig) was shockingly killed off after only 12 episodes in a heroic exit story that involved him taking bullets to protect one of his partners.
"I didn't know it was going to happen; I was surprised. But just like on the original NCIS, you never know who's going to stay and who's going to go," cast member Daniela Ruah told TV Guide in 2010.
"For the audience, it's crazy and keeps people hooked on. For [the cast], it can be a little scary here and there," Ruah added.
Please fill in your e-mail so we can share with you our top stories!