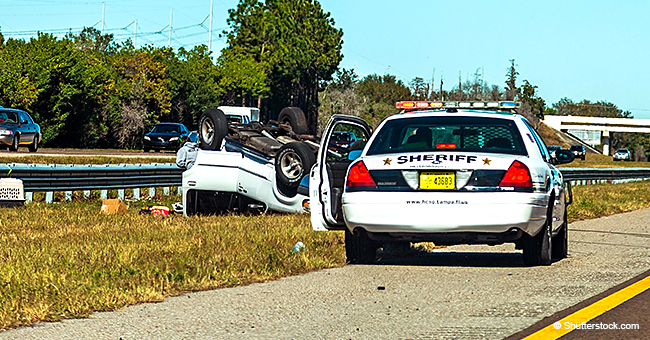 Bodies of Missing New York Couple May Have Been Found Days Ago in a Car Crash
Two bodies were found on separate locations and are believed to be the couple who went missing recently after a vacation. Authorities suspect the couple got into an accident by the water on their way to the airport.
The New York couple who went missing while returning from a Carribean vacation is believed to be the two persons whose bodies were found recently.
BODIES RECOVERED SEPARATELY
The alleged bodies of Orlando Moore, 43 and his new wife Portia Ravenelle, 32 were discovered in separate locations days after they were expected to return to New York from the Dominican Republic on March 27.
On the day the couple went missing, an unconscious woman without identification but fitting Ravenelle's description was discovered on the road along the route to the Santo Domingo international airport. She was brought to the hospital for intensive care treatment but she died eight days later.
Meanwhile, a man's body suspected to be Moore's surfaced at sea near Sans Souci. It was March 31 when the decomposed body was discovered. A tattoo that read Milano was identified on its right arm.
POSSIBLE CAUSE OF DEATH REVEALED
Autopsies are currently being conducted on the bodies to determine the cause of death though foul play has been dismissed due to lack of evidence to support this. Fingerprints are also being retrieved to confirm their identities.
The newlyweds from Mount Vernon were supposed to take a flight home from Santo Domingo but surveillance cameras revealed they never made it to the airport. Authorities believe the car they rented must have dove into the ocean in the early morning of March 27. A vehicle was spotted by fishermen at sea and reported to police but identification was difficult due to the rough waters.
HONEYMOON GONE WRONG
Moore and Ravenelle began their honeymoon on March 23 with photos of their adventures shared on their social media. When they failed to return home on their scheduled date, Moore's sister, Lashay Turner started to worry. She told NBC News it was unusual for her brother not to contact them and for his phone to be unreachable. On March 29, she reported the couple missing to the police and begged for assistance for their search.
Please fill in your e-mail so we can share with you our top stories!