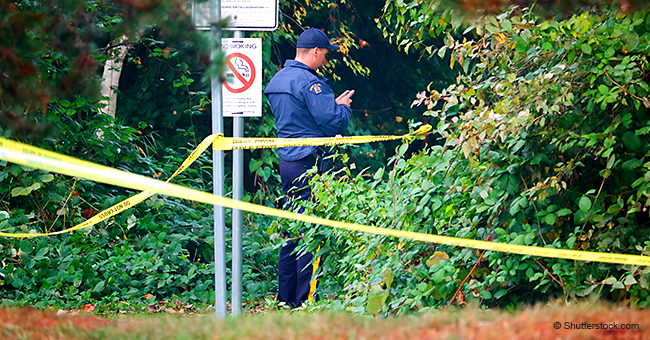 Tourist Describes How Missing New York Couple Spent Their Last Day in Dominican Republic
A fellow tourist reveals she spent time with the New York couple before they went missing during their trip to the Dominican Republic.
Cheryl Freeman spent a day of touring in the Dominican Republic with Orlando Moore and Portia Ravenelle, who are reported to be missing up until today. Now, the information she provided could help track the whereabouts of the missing couple.
According to Moore's half-sister, he and Portia were supposed to head home to New York from their trip on March 27, but they have not heard from them since they left for the Dominican Republic on March 23 from the Newark Liberty International Airport. The couple even left their car in the airport parking lot to be able to retrieve it right away.
While the police are still investigating what exactly happened, Freeman and her boyfriend are one of the last two people who spent time with the couple on their final day in Samana, a resort town two and a half hours away from the capital of Santo Domingo.
Freeman hoped she'd be able to keep in touch with the couple after she's returned to Canada, as they were very nice people.
"They were very sweet people. Orlando is so friendly he could make friends with anyone."
Touring with tourists
The two couples decided to embark on a tour together after coincidentally riding the same cart ride from their villas to the hotel's breakfast buffet. They immediately made friends and spent two whole days together.
They ended up going horseback riding and visiting a waterfall in El Limon, with Moore driving a white Kia rental car where they met up with their tour guide.
At night, Freeman found out that the couple had a 2 A.M. flight out of Santo Domingo, which was 100 miles from their resort.
To make it to the airport, the couple decided to rent the same car they used for sightseeing, but Ravenelle was hesitant to drive in the area at night.
While on their drive to El Limon, Ravenelle shared that the rental company told them not to stop and open their windows for anyone because locals know which cars are from a rental and they try to rob the tourists.
When they were back at the hotel, they met at 8:30 PM to go to the disco. The couples split a bottle of rum, but Orlando and Portia were anxious to leave because they were worried about their trip to the airport.
Harassment by Locals
According to Freeman, locals in the Dominican Republic "harassed you constantly and there were always people trying to get you to follow them and do stuff. I would not recommend it."
Between 9:30 to 10:00 P.M. on Tuesday, the couples said their goodbyes and promised to keep in touch. Last they heard from the couple, they were heading upstairs to pack and check out from the hotel.
Freeman revealed that she did not know the couple was missing until she found e-mails from Ravenelle's family. Moore's family is also still searching for answers.
Please fill in your e-mail so we can share with you our top stories!