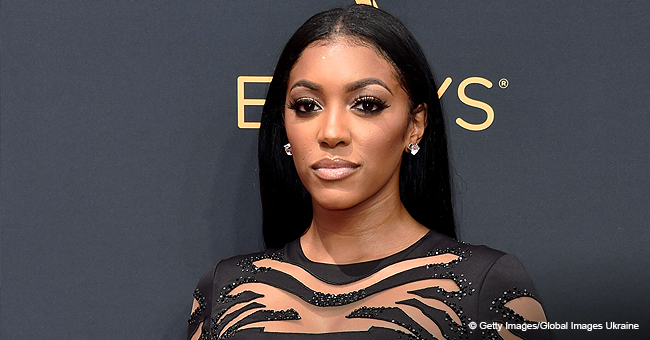 Daily Mail: Porsha Williams Faces Losing Property as She Reportedly Owes IRS $240K in Unpaid Taxes
"Real Housewives of Atlanta" star Porsha Williams may lose her property over hefty debt in the hundreds of thousands in unpaid taxes to the federal government.
Porsha Williams is in trouble with the dreaded taxman, and she may lose her property over a hefty debt to the IRS.
The recent mother is reportedly dealing with serious financial difficulties, and the IRS has placed a lien on her property over unpaid taxes.
PORSHA WILLIAMS OWES A FORTUNE IN TAXES
According to the Daily Mail, new mom Porsha owes the IRS back taxes, from 2009 to 2017, adding up to a hefty $240,000.
Porsha, who is a reality star in the hit show "Real Housewives of Atlanta" is said to owe $197,907.58 on income earned in 2017, alone.
PAY UP OR LOSE OUT
In order to make good on the taxes owed, the federal government issued a lien on Porsha's property in January 2019:
"We have made a demand for payment of this liability, but it remains unpaid. Therefore, there is a lien in favor of the United States on all property and rights to property belonging to this taxpayer for the amount of these taxes, and additional penalties, interest, and costs that may accrue."
Porsha faced financial difficulties after her divorce from former NFL star Kordell Stewart in 2013.
PORSHA WILLIAMS SEEMS WORRY-FREE
Porsha, who recently gave birth to her first child, seems carefree and glowing, and unconcerned with the threat of the IRS lien on her property.
She shared a snap of herself, her daughter and her fiancé Dennis McKinley on Instagram on April 9, 2019, captioned:
"My wittle F A M I L Y. #MyHeartisFull"
PORSHA'S FINANCIAL ISSUES
Porsha faced financial difficulties after her divorce from former NFL star Kordell Stewart in 2013.
The divorce left Porsha broke, and deprived of the lavish lifestyle she'd grown accustomed to. She received no alimony or cash settlement, and did not get their house. In the aftermath of the divorce, the reality star was forced to move in with her mother to save money.
Although those dark days are behind her, Porsha will have to deal with the accumulated debt from her past, or face unpleasnt consequences. Hopefully, Porsha's fiancé, who is a wealthy business man will step up and help out.
PORSHA WILLIAMS' HAPPY DAYS
As dire as a lien and a debt of over $240k may seem, Porsha Williams still seems to be living her best life.
The 37-year-old reality star gave birth to her daughter Pilar Jhena on March 22, 2019, and she and fiancé Dennis McKinley are on cloud nine.
The 37-year-old, who welcomed her daughter Pilar Jhena with fiancé Dennis McKinley on March 22, was hit with the federal tax lien notice in late January.
Porsha has revealed that she wil be starring in a forthcoming "real Housewives of Atlanta" spinoff called "Porsha's Having A Baby."
The Bravo special will premiere on April 28, 2019.
Please fill in your e-mail so we can share with you our top stories!