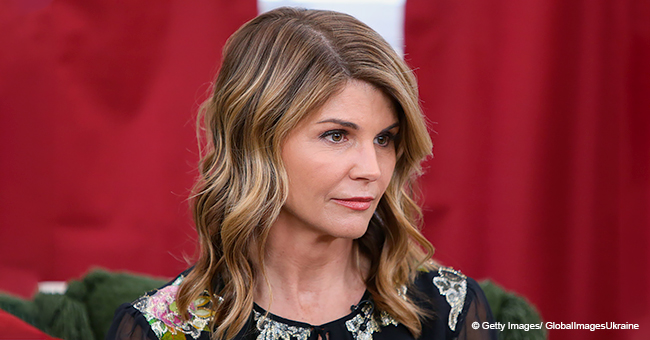 Lori Loughlin Reportedly Wants Media to 'Leave Her Alone' as She's Not Ready to Make Plea
Lori Loughlin's biggest wish amidst alleged bribery scandal is for the press to leave her alone. The actress is also not ready to take a plea deal.
Lori Loughlin of "Fuller House" and her husband, Mossimo Giannulli, a fashion designer, are not ready to take a plea deal from the federal prosecutors.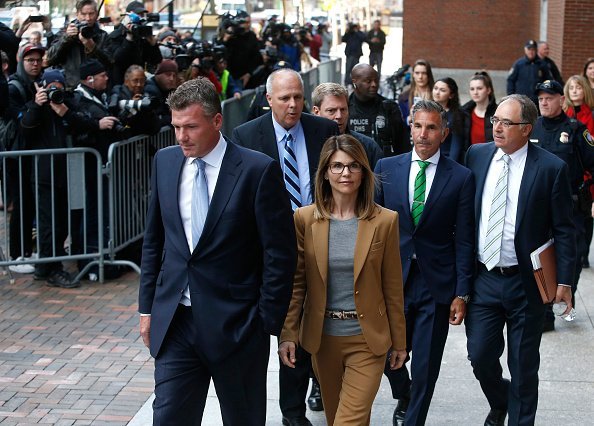 Lori Loughlin and Mossimo Giannulli leave the John Joseph Moakley United States Courthouse | Photo: Getty Images
The couple involved in the college admission scandal is willing to ride it out and let the justice system decide their fate. A source close to the family told "CNN" that since there's an assertion that an accused is innocent until proven guilty, the couple is putting their faith in it.
Loughlin and Giannulli appeared last week at a Federal Court in Boston, where they got indicted on two more charges, but it is not known in what direction they will plea. The source also revealed that the actress is tired of dealing with the press and wants to be left alone.
The former television star who is facing together with her husband charges on conspiracy, bribery, and money laundering, feels there is nothing left for the media to uncover, and would be grateful if they stopped poking around.
The 54-year-old allegedly paid a nonexistent charity $500,000 to get her daughters — Isabella and Olivia Jade into the USC. After the news broke, Olivia Jade, a social media influencer, quit school and is not speaking with her parents.
A source close to the 19-year-old told the news outlet that she feels her parents ruined her life, and is hiding from the world. The teenager also lost her partnerships with brands, including Sephora.
The actress daughter is one out of thirty-three students whose parents got indicted. Schools like Yale and Stanford have made it known that they've dropped those implicated, while USC, Georgetown, University of San Diego, and Wake Forest are still investigating.
The names of the students involved will not be released to protect their privacy under the Family Educational Rights and Privacy Act.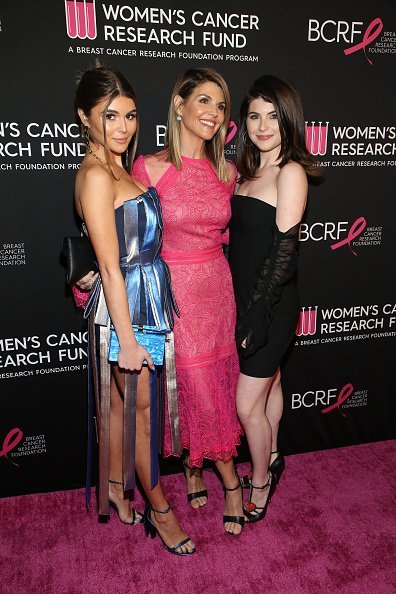 ) Olivia Jade Giannulli, Lori Loughlin and Isabella Rose Giannulli attend The Women's Cancer Research Fund's | Photo: Getty Images
Loughlin, on her part, is continuing business as usual. She is going to her yoga and pilates class and having lunch with friends. A report by "Fox News" puts the mother-of-two in denial, and although she is trying to appear normal, the news outlet claims, the "When The Heart Calls" actress is entering panic mode.
The actress had not considered that her actions would land her in jail, but with a 40-year sentence looming over her head, she realizes how serious her situation is.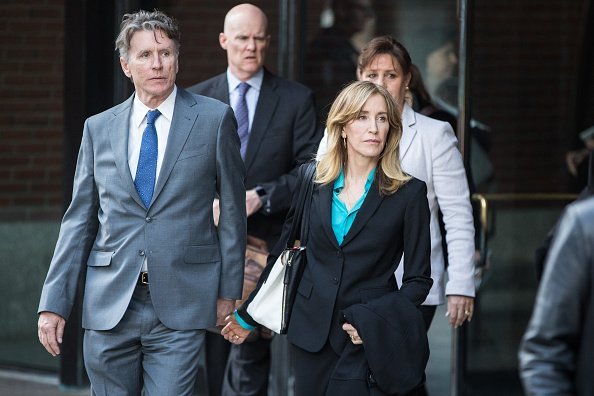 Felicity Huffman exits federal court in Boston, Massachusetts, U.S. | Photo: Getty Images
The realization might make her follow Felicity Huffman, and make a deal with the DA. The "Desperate Housewives" actress got
indicted
on a $15,000 bribe, and earlier this week; she pleaded guilty. The actress also released a statement apologizing to the public and her daughter for her actions.
Please fill in your e-mail so we can share with you our top stories!